He has got so much power out of this 100 series Land Cruiser yet kept it within safe levels to keep the 100 series LC reliable for long trips and remote travel.
Apart from the spectacular engine bay the Landcruiser is well thought out and setup for distant travel to a day at the beach.
No track will give this Toyota too much trouble with its 34' inch tyres and twin locked differentials and all the bar work to protect the sides on those tight tough tracks.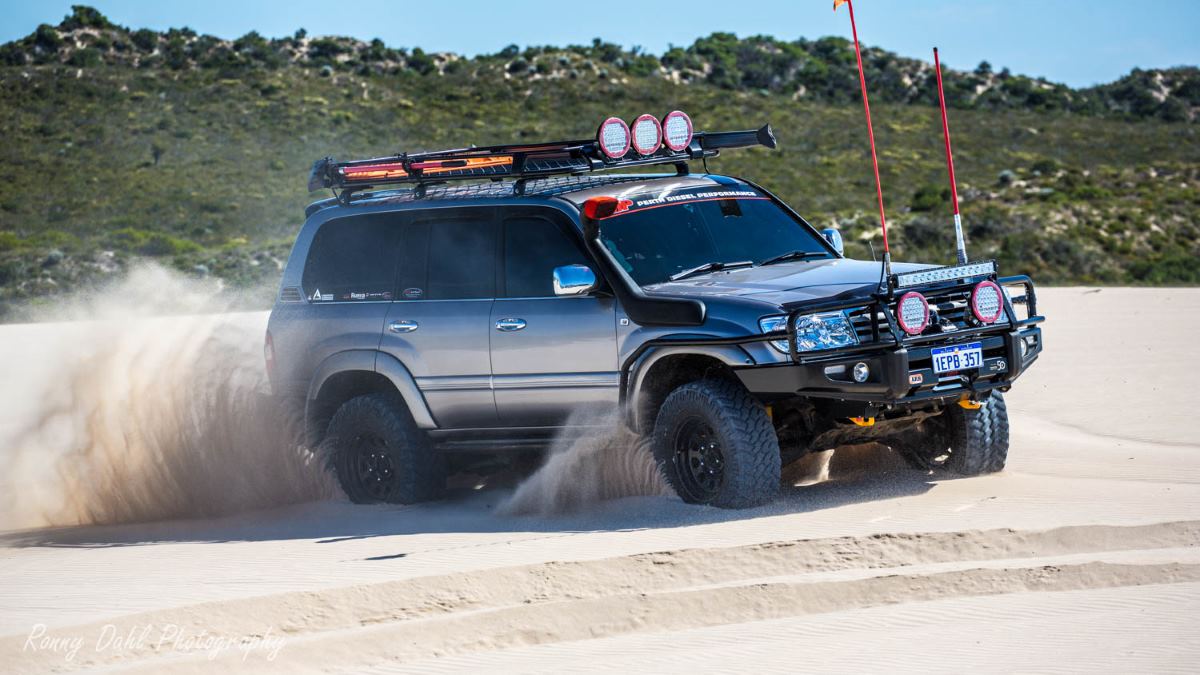 Click Any Image To Enlarge Or Open Photo Album For More Photos.
It is great to see a 100 series Landcruiser used and put through its paces, as Anthony is not worried about getting the vehicle dirty or pinstriped, which is just part of awesome 4 wheeling.
Check out the endless list of mods below…
---
Vehicles factory stats (NOTE* modded details below):
Make model: 2006, 100 series Landcruiser
Engine:   4.2l Turbo Diesel 1hd-fte                        
Drive train:  Full Time 4WD, 4 Speed Auto, IFS front & Solid Rear Twin Locked Diffs.   
Suspension: Old man emu shocks, springs & torsion bars. Road safe diff drop kit and road safe adjustable rear panhard rod, total chaos upper control arms.
---
Anthony's mod list for his 100 series Landcruiser: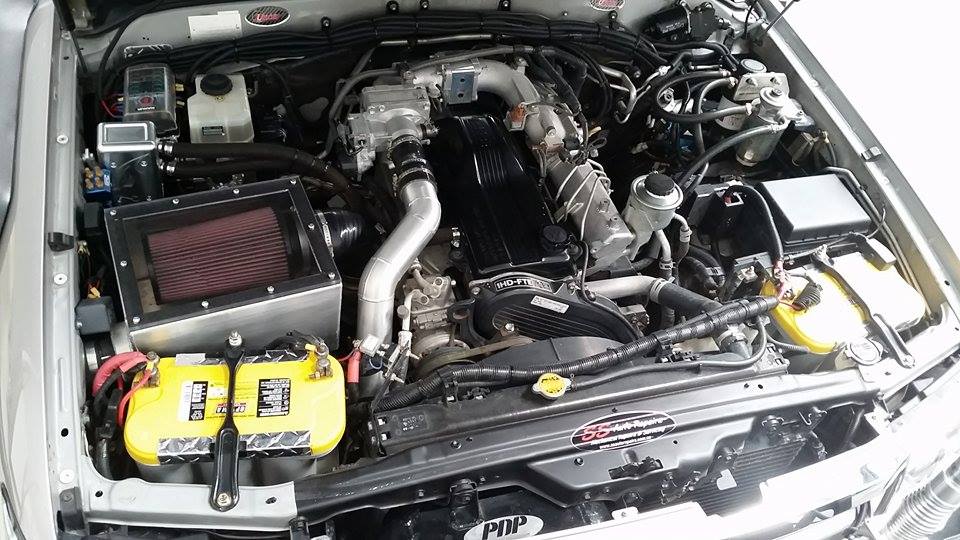 Engine:  
Unichip Q4, 3" manta exhaust, taipan oil catch can, brc diff and gearbox breathers, safari intercooler with custom ali piping, custom ali airbox, safari snorkel, secondary diesel filter.
Electric upgrades:  
Red arc battery isolator, pioneer double din DVD player with reverse camera, 600-watt inverter.
Lights: 
ARB intensity spotlights x 2, arb intensity copies x3, 22" xray vision light bar, 14" xray reverse  light bar, x2 xray flood camp lights, HID high and low beam.
Comms & GPS: 
GME 80 channel in car and handheld UHF, GME 6.6 aerial.
Suspension and tyres: 
Nitto trail grappler 295/70/r17 on dynamic D 0 offset steel wheels.
Bar work and exterior mods:
ARB deluxe bull bar, on track fabrication deluxe rock sliders and scrub bars, MCC dual wheel carrier, ali kut snake roof rack, ARB awning, FRP flares, sand flag.
Back of the wagon: 
Outback drawers, 2x40L Engels on drop down fridge slide, custom tailgate cover for cooking.
Recovery gear: 
3x snatch straps, 6x Shackles, 1x Tree trunk protector, 2x Snatch blocks, Winch damper, Winch extension strap, 11000 pound Runva winch, 2x Maxtrack, Shovel.
---
Anthony's top 3 trips in the Landcruiser: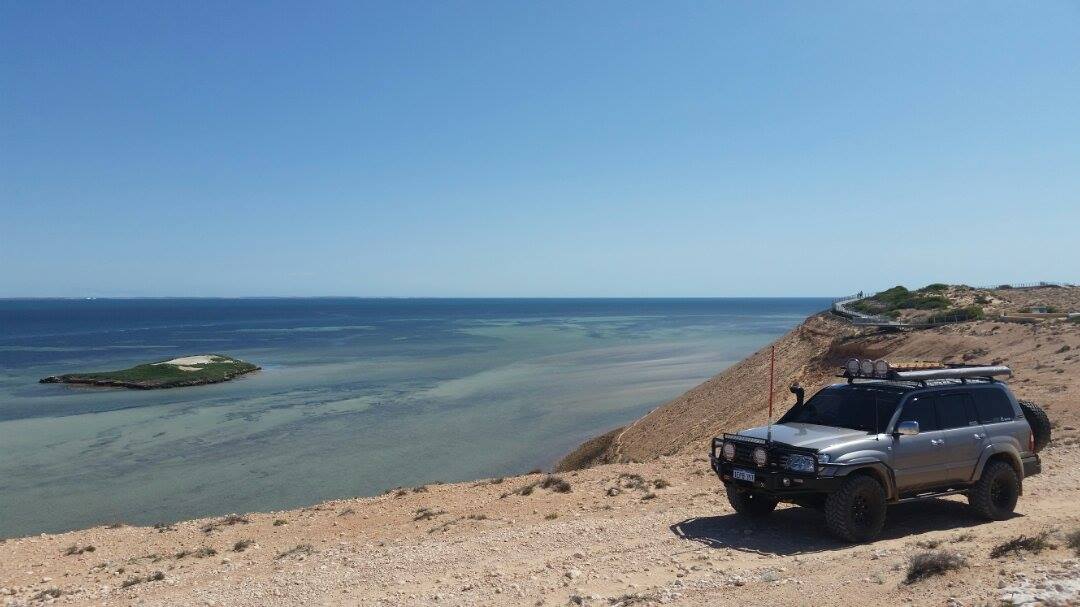 1.    Walcott inlet/munja track
2.    Perth-Exmouth
3.    Steep point
Unstoppable moment in the 100 series Cruiser:
Everyday lol
Most scary situation in the 100 series Landcruiser:
2nd week I had the car I took it up to lucky bay and got bogged on the water line with my trailer and quad on the back.
Anthony's modification tips:
After having problems with a few cheap products and companies I have learnt its worth paying that bit extra to get a better quality product.
---



Top 3 tips with

100 series

Landcruiser:
1.      Careful when lifting an ifs 100 series it is very important to keep the CV angles as close to stock as possible highly recommend aftermarket upper control arms to keep the cvs happy when out bush
 2.   to make up for lack of flex on the ifs 100 series I found the front and rear arb lockers just the thing I needed to ensure I can keep driving those articulated tracks as they like to pop wheels up like it's going out of fashion lol    
3.    Don't be cheap spend that bit extra and get something local or at least with a warranty I strongly believe buying once as I had problems with buying products of eBay 
---
See The Modified Video Of The 100 Series.