Survival Situations.
Bush, Coastal And Remote Country.
There are a few survival situations to look out and be prepared for when traveling in the bush, along the beach or in remote country.
These could be anything from accidents, injuries, poison, simple vehicle problems, major vehicle problems, heat stroke, etc.
The further away you are, the longer it will take to get, find or call for help.
All of these can be avoided quite easy but it always pays to be prepared if something should happen to yourself or others traveling with you.
---
Local services.
Know the local services available in case they are needed;
Take off road recovery services which are available in some areas. Having a phone number handy for a professional to pull out your beloved 4x4 could save heartache and money; also it will prevent survival situations from even happening.
Knowing all CB (UHF) radio channel general channels and the use of repeater stations is a must. (See Two Way Communication for more information.)

Some National Park list/advise of the Rangers CB (UHF) radio channel, this could save you if something were to happen e.g.; lost, injured or vehicle failure.
---
Prepare Before You Go.
Preparing the 4WD for remote travel and large trips (4WD hardware / spare parts and tools):
Fixing problems before you embark will go a long way to lessen chances of something breaking down.
See 4WD hardware for detailed info.
Fuel Consumption:
If going touring or on a long trip it is wise to work out your fuel consumption and the cost for fuel for your trip.
See Fuel Consumption for more information.
---
Be prepared if you should get lost or stuck in the bush or remote area:

Even in the modern world of today people still get lost in the bush quite often.
If your vehicle should happen to break down in the middle of nowhere (dense bush land, remote area/outback), having a survival kit with you will increase the chance of getting out alive.
For info on camping survival gear, tips, items & foods  See Survival Gear List and Survival supplies.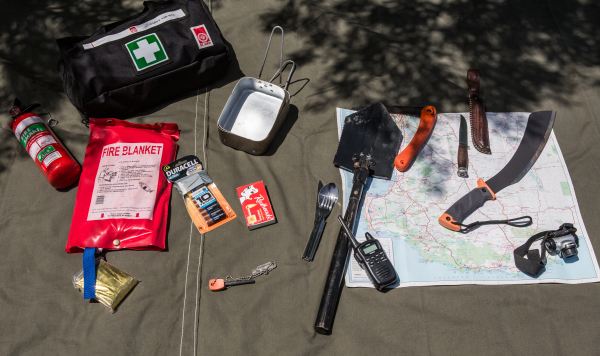 ---

Pets/dogs and bush/remote traveling
Pets are not allowed in some national parks and other places, but most other areas they are allowed.
In these areas keep an eye out for the "WARNING 1080 POISON RISK". 1080 poison is used widely though out the country to keep rabbits and other vermin from growing in numbers, this same poison/ bait can kill a dog if left untreated.
Keep a watchful eye on your dog/dogs, as they can be poisoned by dead animals which have consumed the 1080 bait. I have heard this happen all too often.
The areas where 1080 poison is used, is well signed and hard to miss.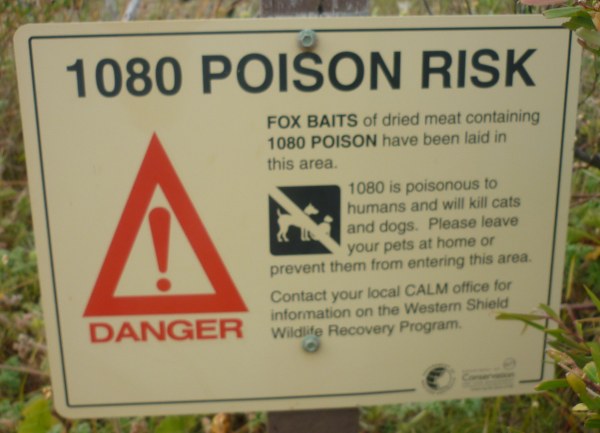 The 1080 Poison Sign.
---
Aug 21, 22 04:20 AM

Hi! Welcome to offroad dad and my journey in life doing things on a budget using my hobby offroading touring camping and survival as a way to cope and

Mar 30, 22 02:53 AM

When Camping With Children kids hygiene items like wet wipes (baby wipes) are the best thing for cleaning kids, bring a few spare packets. Don't forget to..

Mar 30, 22 02:49 AM

If you're in the market for Camping tents there are plenty of options ranging from cheap to expensive and big - small. Depending on what type ....
---
Leave Survival Situations And Go 4 Wheeling In Western Australia.
---