Off Road Mud.
Off road mud driving in your 4x4 is undeniably the BEST fun you can have off road. But is the fun really worth the damage it causes? And how can you prevent it? Let's find out!  
---
Why Is Off Road Mud SO Damaging?

 
  Even if it just looks like brown water, tiny abrasive silt particles can penetrate EVERYTHING 
·         Some mud is saltier than the ocean floor! 
·         Mud is used cosmetically because it absorbs excess oil and toxins. It can do the same to vehicles 
·         Even worse, other mud contains corrosive 'acid sulfate' 
---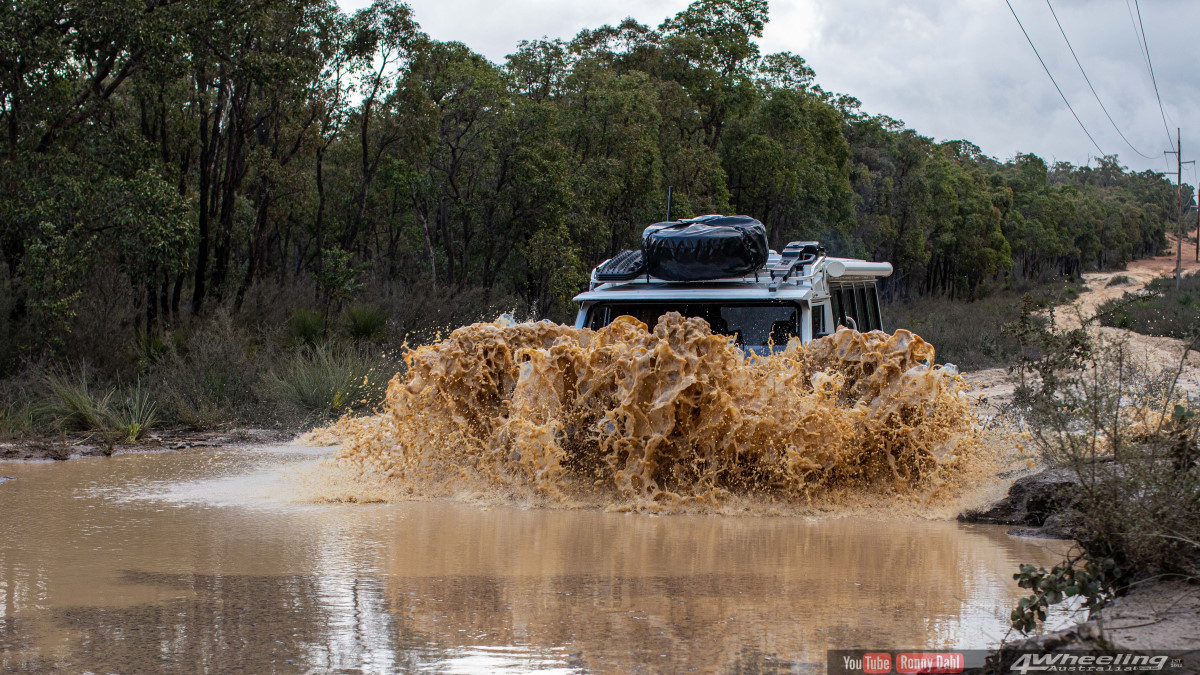 THE PROBLEM: Rust 
Off road mud gets into chassis rails, cakes up around body mounts and locks in moisture. As you now know, mud can be acidic and FULL of salt. Leaving it stuck there drastically accelerates rust. 
THE SOLUTION:  
Cleaning is your best defense. Flush out the chassis rails and use a pressure washer, being careful not to blast mud INTO your seals. Keeping up a rust prevention coating can also help. 
---
THE PROBLEM: Death Wobbles 
You get up to speed on the road, and your 4x4 feels like it's about to shake to pieces. This is usually mud stuck inside your wheels throwing off the wheel balance, which can be very dangerous! 
THE SOLUTION: 
Avoid the really sticky clay. If you do end up covered in the stuff, clean it off while it's still wet. You'll probably need a pressure washer to remove it, and removing the wheels may also be necessary. 
---
THE PROBLEM: Oil leaks and brake failures. 
As mud is so good at absorbing oils, it will dry out any rubber seals causing them to shrink, crack and leak. Brake wear happens even quicker. Mud will clog rotors, work as a grinding paste to chewing out brake pads – and make short work of brake drums. 
THE SOLUTION:  
If you love off road mud driving, perhaps avoid the drilled rotors. Always flush the brakes with fresh water when you wash the vehicle. A squirt of WD40 around seals can help keep them hydrated afterwards. 
---
THE PROBLEM: Hidden Dangers 
Obviously, you can't see through mud. You could encounter deep wheel ruts which will leave you hung up on your diff. Furthermore, off road mud warriors who came before you may have thrown anything in to get themselves unstuck. A poorly placed log may puncture a tyre or bend and break underbody components. 
THE SOLUTION: 
If you can't go around it, walk it first. Poking the area with a long stick can help you gauge the danger, but it's not 100% reliable. Protect your feet if you walk it too, you never know what is hiding. 
---
THE PROBLEM: Swamping Your Vehicle 
Should you get stuck in deep mud without an extraction plan ready; you're going to take on water. A vehicle with good door seals may last a couple of minutes before the water comes trickling in. Your carpets will never be the same, and you'll probably chase electrical gremlins for years to come. 
THE SOLUTION:  
Walk it first, check the depth and decide if it's worth the risk. If the likelihood of getting stuck is high, get your snatch strap hooked up and a recovery vehicle in place to pull you out quickly before the water can get in.  
---
THE PROBLEM: Under the bonnet damage 
There is plenty to go wrong when off road mud driving, the first of which is usually the alternator. Pulleys and bearings usually don't last long against the silt either. Last (and certainly most disastrous) is a hydro locked engine. Just a shot of water can put you in for a full engine rebuild. 
THE SOLUTION:  
Wrap a tarp around the front of the vehicle and create a 'bow wave'. As long as you have momentum, most of the water will avoid the engine bay. A snorkel offers big protection against water ingestion. An engine bay flush with fresh water will help as well, just avoid the high pressure cleaner. 
---
THE PROBLEM: Diff and gearbox mud ingestion 
Each of these components has a breather. When your hot diffs hit cold water, they suck cool air in. If the breathers are underwater; they suck in mud. If the breathers are blocked, the mud will be sucked in past the seals instead. 
THE SOLUTION: 
If you'll be doing off road mud driving; extend your diff and gearbox breathers high into the engine bay so that they suck nothing but cool, clean air.  
---
Aug 21, 22 04:20 AM

Hi! Welcome to offroad dad and my journey in life doing things on a budget using my hobby offroading touring camping and survival as a way to cope and

Mar 30, 22 02:53 AM

When Camping With Children kids hygiene items like wet wipes (baby wipes) are the best thing for cleaning kids, bring a few spare packets. Don't forget to..

Mar 30, 22 02:49 AM

If you're in the market for Camping tents there are plenty of options ranging from cheap to expensive and big - small. Depending on what type ....
Off Road Mud, Why is mud SO damaging?
---
Leave Off Road Mud And Go 4 Wheeling In Western Australia.
---