Off road Recovery.
At some stage off road, you, a mate, another fellow 4WDer or more than likely all the above will need to be recovered or assisted during an off road challenge. Wherever it is bogged in sand or mud, stuck in a rut, stuck on a hill, unable to make it through a tricky part of a track, river crossing or any other off road challenge.


Most of the time off road recovery is part of the fun like a good off road challenge and a laugh about 4x4 rivalry, Toyota pulling out a Nissan or a Nissan pulling out a Land Rover etc. You know what I mean! I'm sure you noted the Toyota pulling out the Nissan right…
Off Road Recovery Tools List:
Click on the following links for more details:
Most recoveries will require rated recovery gear, see list below:
Shovel—the most important recovery tool of all
Snatch Strap-- used for quick recovery

Extension Strap-- used for extending winch rope/cable and snatch straps

4x4 Winch-- normally attached to the front of a 4x4, uses rope or cable

Winch block-- used for directional winch pulls and double line pulls

D shackle-- very import tool and used with nearly every piece of off road recovery equipment 
Sand tracks/Maxtrax—a great sand recovery aid & very fast  
See Also Maxtrax Tips
Sand bags/Bog bags—another good sand recovery aid & very cheap 
High lift/Kangaroo Jack—for jacking up lifted 4x4's or for when a normal car jack won't do the job 
 Exhaust Jack—another type of jack for raising lifted 4x4's    
Recovery Points—a must have for any situation 
Make sure it's RATED:
Whatever the situation/recovery make sure to only use rated recovery gear and make sure it's rated within the limits of the recovery to a point where its breaking
strength is well over the recovery itself. All recovery gear which is rated has the limitations written on the gear. If it does not have it don't use it!
---
4WD RECOVERY MINI SERIES:
See our 4WD recovery videos showing you how to use recovery gear in the correct and safe way.
These video are part of our mini series currently being filmed and expanded so subscribe on YouTube or check back here at this link for new content.
 

General Winching & Advanced Winching Rigging & Tips: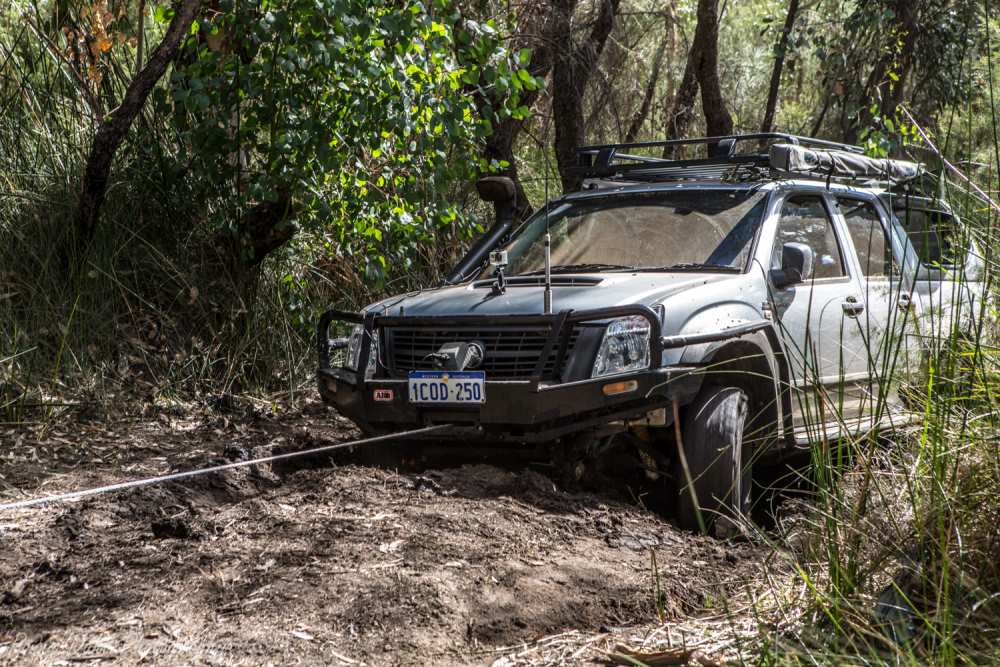 Holden Rodeo winching out of a bog hole.
How to rig up: Double line, Triple line, Directional pull and Winching Downhill.
---
Snatching Tips:
See This Link: How to snatch out a vehicle:
See Our 4WD RECOVERY MINI SERIES VIDEOS.
---
Sand Track/MaxTrax Tips: 
Tips on how to use the Sand Tracks & MaxTrax.
---
General Bush & Hills Off Road Challenge & Recovery: 
See this link for general bush off road recovery & challenges. It covers basic tips on hill starts, when to winch, bogged in mud and more general recovery.
---
Stuck in Mud: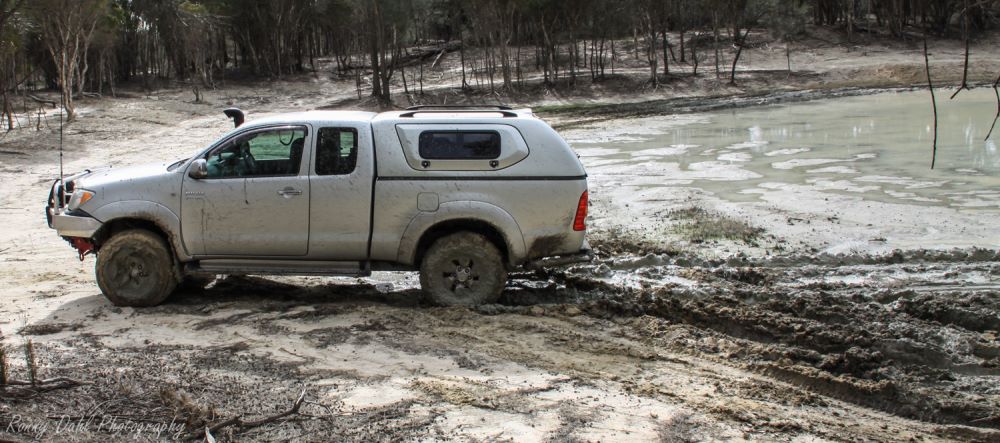 Free From The Bog.
Getting your 4x4 out of the mud.
For more information about how to get your 4x4 out see Stuck In Mud
---
General Beach, Off Road Sand & Beach Recovery: 
See this link for general Sand recovery & handling off road challenges. It covers what to do when bogged in sand, half way up a sand dune and when to use snatch strap or winch.
---
Oct 21, 21 12:00 AM

Historic Tracks in Australia by 4WD, is Gibb River Road, Canning Stock Route or other historic tracks on your bucket list...

Oct 07, 21 02:41 AM

Relying on a hand brake is very dangerous and can end with disastrous consequences! I turned my left and saw my LandCruiser heading straight for the steep 40m sand dune descent…

Oct 01, 21 01:09 AM

This red and black GU Patrol not only looks awesome, the engine upgrades are quite impressive and keep in mind ...
---
Leave Off Road Recovery And Go 4 Wheeling In Western Australia.
---