The Hilux Concept.
The Landcruiser 79 is a dream rig for many people, but it's not exactly affordable. You hand over a big chunk of money for a very tough platform, then you pour even MORE money into it because they completely lack comfort and are pretty thin on the features. After all that, you've created a monster rig; but it's also a monster loan with the fuel appetite to match.
---
The Hilux Concept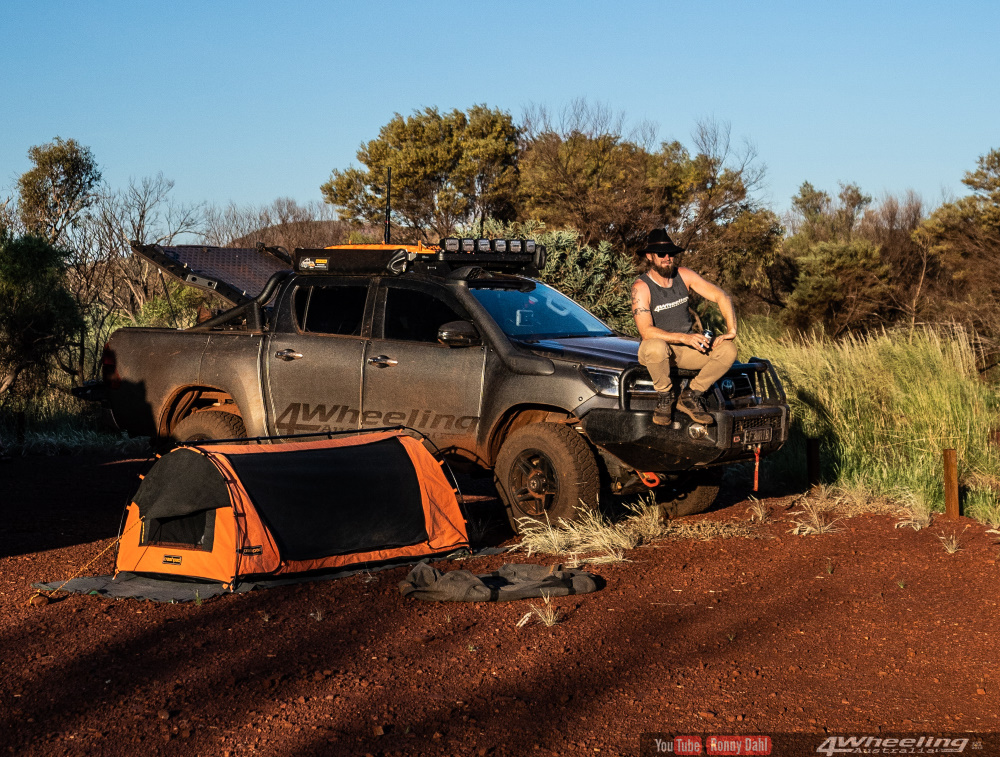 The Hilux is the people's vehicle. Being a dual cab ute, it represents the largest slice of new car sales in Australia today. Many of these new owners will be looking to make improvements, and hopefully this Hilux will be an inspiring starting point.
Initially the idea was to fit the Hilux only with what Ronny deemed necessary. However like most things in life, it has evolved. "I have moved towards full tourer spec with the Hilux to cover all areas for the viewers, to make it diverse and deliver people as much information and real-world testing as possible" says Ronny. Everything done to this vehicle needs to be reasonable and within reach of the every day four wheeler.
With every stage of the build, Ronny is certain to point out reasons for and against the modification in question. Because nobody likes to be left thinking well if you had told me THAT! I might have done it different!"
---
Why choose a tub over a canopy build?
So many people saying "Oh tubs are no good! You need to put a tray on!" only made Ronny want to rise to the challenge more. Ronny passed up offers to have a canopy put on the Hilux because "Most people who buy one of these vehicles aren't going to spend 5 to 15 thousand dollars extra on a canopy which they'll still have to fit out. The tub setup is lighter too, which avoids all sorts of issues down the track.
---
What is Ronny's favourite mod so far?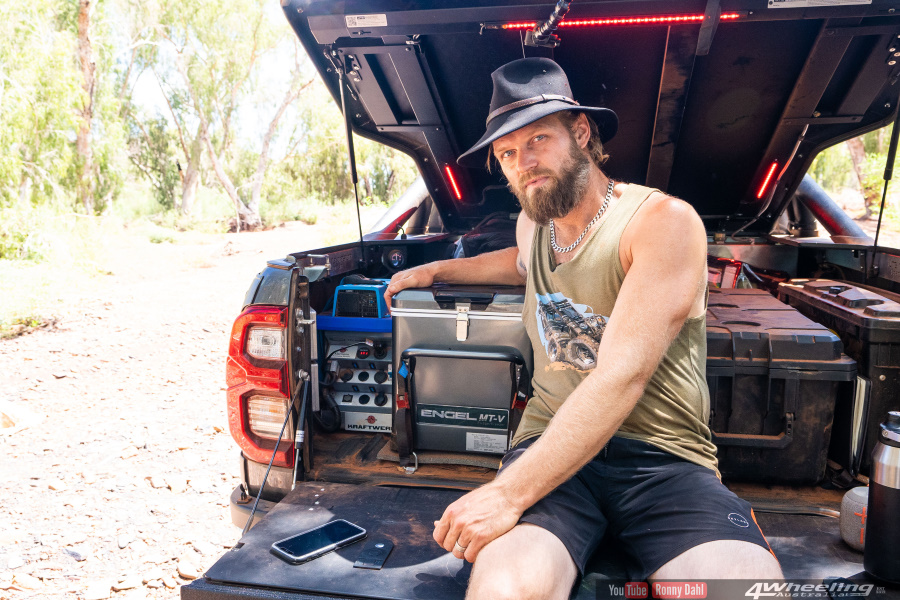 "I would say it's the back of it. Everything about the way I've got that tub set up from the hard lid that's rated to take a load to the electrical system and storage inside it". Second to that Ronny loves the suspension and tyre combination. "Oh and the Rhinohide protection" Says Ronny. "I'm really loving that too".
---
So now you've got the concept behind the build. Are you ready to dive deeper? 
Below are a series of videos produced on the Hilux build so far. Watch them in the order below to see them in the same order they were created.
---
   1: Tyres & Wheels
   Follow the entire thought process behind choosing a tyre and wheel combination, and see what ended up on the Hilux.
---
2: The ULTIMATE load lid!
Why choose a tub vs a tray? Why not install a canopy? What will fitting a hard lid achieve? And what makes this hard lid so unique?All these questions answered in this video
---
 2020 Hilux Shakedown.
Ronny takes the Hilux on its first adventure after round one of mods. Sand, rocks, gravel, highway and Hilux VS 79 series. It's all here!
---
3: The ULTIMATE Ute Tub Mods.
How to modify a ute tub for overlanding adventures. Ronny has a Line-x protection coating sprayed in the tub, installs some Huracan tailgate and swing case storage, and totals up the cost, weight added AND pros and cons.
---
4: Ronny Stuffed Up!
Ronny learns that all is not always as advertised as he encounters problems with his choice of roof rack. Learn what to AVOID when choosing a roof rack in this video.
---
4.5: How to choose a 4wd roof rack. Ronny fixes his stuff up!
After some deep and careful research, Ronny announces a new roof rack for the Hilux and gives you some pointers on what to look out for.
---
5: How to choose driving lights for a 4wd.
Ronny reveals his choice of spotlights for the Hilux and discusses where to mount driving lights, and how well they perform on and off road.
---
6: A portable, reliable yet AFFORDABLE electrical system.
How to choose an electrical system for your four-wheel drive. Why choose a lithium battery? How to charge a lithium battery? Where to mount a battery in a dual cab ute? A lot of effort has gone into making this episode accurate and easy to understand 
---
7: Protection And Insurance. 
How to choose a bull bar for your 4wd. The pros and cons between alloy vs steel Bull bars and even plastic! Under body protection. Fitting a winch and how to choose one. And recovery points. That's what this episode is all about.
---
8: Ronny's PERFECT Hilux Suspension Setup
8 episodes in, Ronny has had plenty of time to plan the suspension. How much higher did he go? Did he upgrade the GVM to carry more weight? And what other mods had to happen to make this work? Ronny covers the process in this video.
---
9: Cosmetic protection. Keeping a well-used Hilux looking new!
Can you take a 4x4 out bush AND keep it looking good? In this video Ronny shows that you can. Keep scratches away with Rhinohide protection, save the seats with Black Duck seat covers, and Ronny shows you his current recovery gear fit out.
---
10: Engine Protection.
Engine failure is incredibly expensive! Ronny runs through steps he has taken to avoid just that. From fuel filtration to a catch can. Snorkel, extended breathers, and extra fuel capacity. All that and more in this video
---
Jun 29, 23 08:30 PM

Well 7 of us just traveled to the Pink Lake cv/pk in Esperance. We had such a great time there, all staff were very accommodating and friendly. The camp

Aug 21, 22 04:20 AM

Hi! Welcome to offroad dad and my journey in life doing things on a budget using my hobby offroading touring camping and survival as a way to cope and

Mar 30, 22 02:53 AM

When Camping With Children kids hygiene items like wet wipes (baby wipes) are the best thing for cleaning kids, bring a few spare packets. Don't forget to..
---
Leave The Hilux And Go 4 Wheeling In Western Australia.com
---