An expedition 4X4 / Touring 4X4 is usually set up for long distance travelling with many nights spent living out of the vehicle. There is no hard and fast rule book for how to design an expedition touring 4x4, but here are some well proven expedition touring 4x4 modifications to make you self-sufficient; and have a few creature comforts.
Let's skip the basic 4x4 modifications, you can find that list HERE which we will build on now.
Extending Fuel Range
If you're going remote, you'll probably need more fuel. A jerry can or two will do the trick. These might be carried on the roof rack, or a swing away holder on an aftermarket steel bar. For the more serious expedition touring 4x4, look at replacement long range fuel tanks to DOUBLE (or more!) your capacity.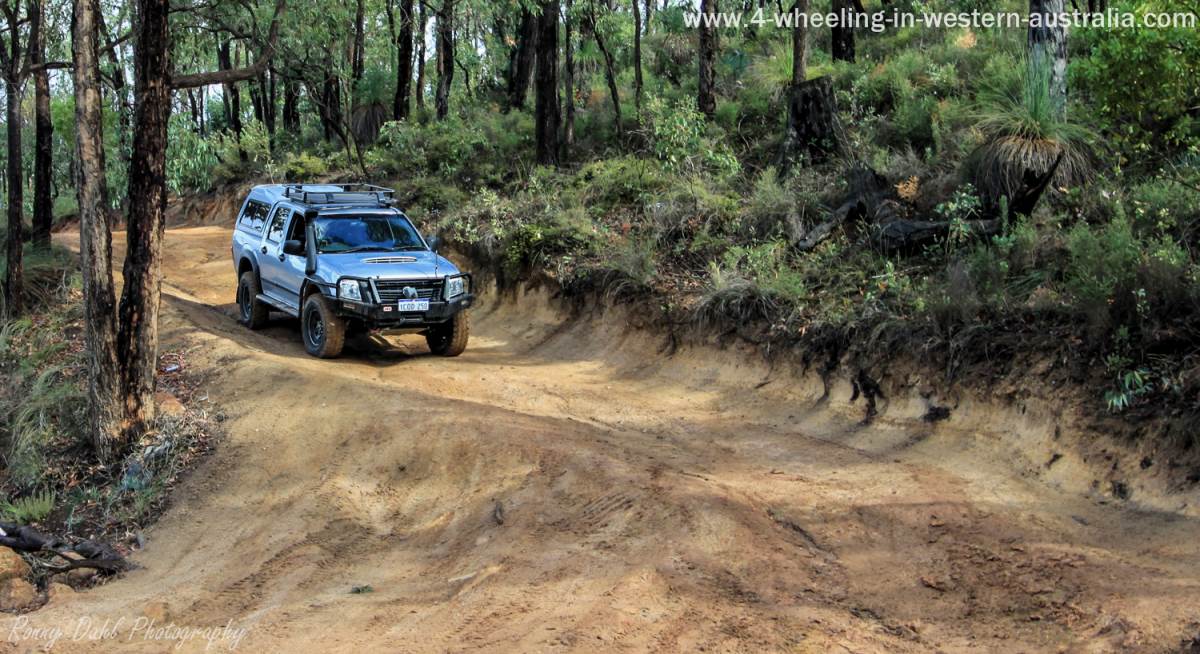 Holden Rodeo Setup For Touring.
Water Storage
From a multi-day bush adventure, to a week long desert crossing you could need up to a few hundred litres of water. It's best to carry this in a few different containers so if one should leak, you don't lose ALL your water. Some could be in an underbody tank, some in a water bladder, or just a plain old water jerry or two.
---
A Second Battery.
A second battery is just about a 'must have' for expedition touring 4x4s. At the very least it is needed to run the fridge, and most camp lighting is 12 volt LED these days.
---
Awning
There are so many awnings to choose from these days in a price range to suit every budget. A good awning will pull out quickly for some shade at a roadside lunch stop, and protect you from a downpour when the weather turns nasty.
As you can see, an expedition touring 4x4 can be set up for anything from a long weekend to a cross state trip, or even an entire lap of the country. Going long distance however, there are few more modifications you might like to add to your list.
Some expedition 4x4 setups are quite amazing. A tray back ute can house a pull-out kitchen with sink, running water, fridge, gas hot plate, and camping lights running off the spare battery.
---
Advanced Expedition 4x4 / Touring 4x4 modifications.
Higher Power
If you're really into your gadgets, you may want to expand upon that second battery system. Choose a higher capacity second battery, add an inverter, and you can run everything from camera chargers to coffee machines or induction cooktops. Bear in mind it does get expensive at this end with more advanced chargers, solar and lithium batteries to run it all!
---
A Winch.
This one is essential for the solo expedition 4x4 tourer because the snatch strap isn't much use if there's no vehicle on the other end! You might not use if often, but just like insurance when you have to use it; you'll be glad you spent the money.
---
Off-Road GPS.
Off road GPS is really important for the expedition 4X4 especially when you're a long way off the highway. Not only will it help prevent you getting lost, but you'll find plenty of amazing campsites and fun tracks. Just remember to bring paper maps (and know how to use them) as a backup.
---
Second Spare Tyre.
If you're heading a long way off the beaten track, a second spare tyre could literally save your life! It's not uncommon to puncture multiple tyres a day in a rough area, and often these can be completely irreparable.
---
Shower.
This might sound a bit luxurious but it doesn't need to be expensive or extravagant. Most of it comes down to carrying a LOT of water, the actual shower can be as simple as a cheap 12 volt shower pump dropped into a bucket of warm water.
---
Bash Plates & Rock Sliders.
These are certainly not necessary on an expedition touring 4x4, but an added peace of mind if you love tackling rough tracks in remote areas. In many cases you can just avoid these types of tracks altogether.
---
Camper Trailers
Another great addition to the expedition touring 4x4 is a camper trailer. A 4x4 camper trailer won't hit the fuel economy as hard as a caravan and is a lot easier to tow. Usually camper trailers offer larger tents than the regular tent setups. They can also aid in storage for fuel, food, and water. They also come with pull out kitchens and even a shower.
Unless you're confident reversing trailers, I would recommend not taking one on gnarly tracks. Better to leave it at camp and do a day trip without it.


---
Advanced Expedition 4X4 / Touring 4X4 modifications short list:
Lift kit
Bull bar
Long range fuel tank
All terrain or mud terrain tyres
Paper maps
Snorkel
Awning
Roof rack and/or canopy (canopy if a ute)
Off road GPS
Electric Winch (use it once and it pays for itself)
Dual batteries
Fridge/freezer (requires dual battery set up)
Roof top tent
On board water tank
HF radio (requires a license to use)
Extra spare wheel (6 wheels in total)
Power inverter (DC power to AC)
Solar panel
Bash plates (under body protection)
---