4x4 Drive Train.
4 WD Manual & Auto Transmission, Transfer case, Diff lockers, Differential gear (final gear) reductions.
The Drive train is an important part of the 4wd, without it a 4wd just wouldn't go any where.
Most 4wd vehicles host a strong gear box and differentials that may never break, even under stress from real rugged terrain, however there are other reasons why parts of it should/could be changed.
Lifting a 4x4 higher than 2-4 inches may require a longer shaft or fitting lager tires depending on how big will need diff ratios changed.
---
How The Drive Train Works:
It all starts from the engine generating power which is transferred through the flywheel.
The flywheel is attached to the engine, when the clutch plate engages/grips the flywheel, power is transfer to the gear box, then to the transfer case.
The transfer case is where 2wd or 4wd (also High or Low range gearing) is selected, from here it sends the power though the shaft down to the differentials also known as the final gear (front and rear diffs if 4wd is engaged/selected).
The power is then transferred from the differentials to the wheels through the axels or constant velocity joints (or CV joint).


The following links to pages below will help to give a general insight on how and why some modifications are require or not.
4x4 Hubs, Manual Or Automatic?
4x4 hubs are manual or automatic depending on which make and model you own, most 4 wheel drives these days are automatic so there is only the 4x4 selection stick more...
Automatic Hubs.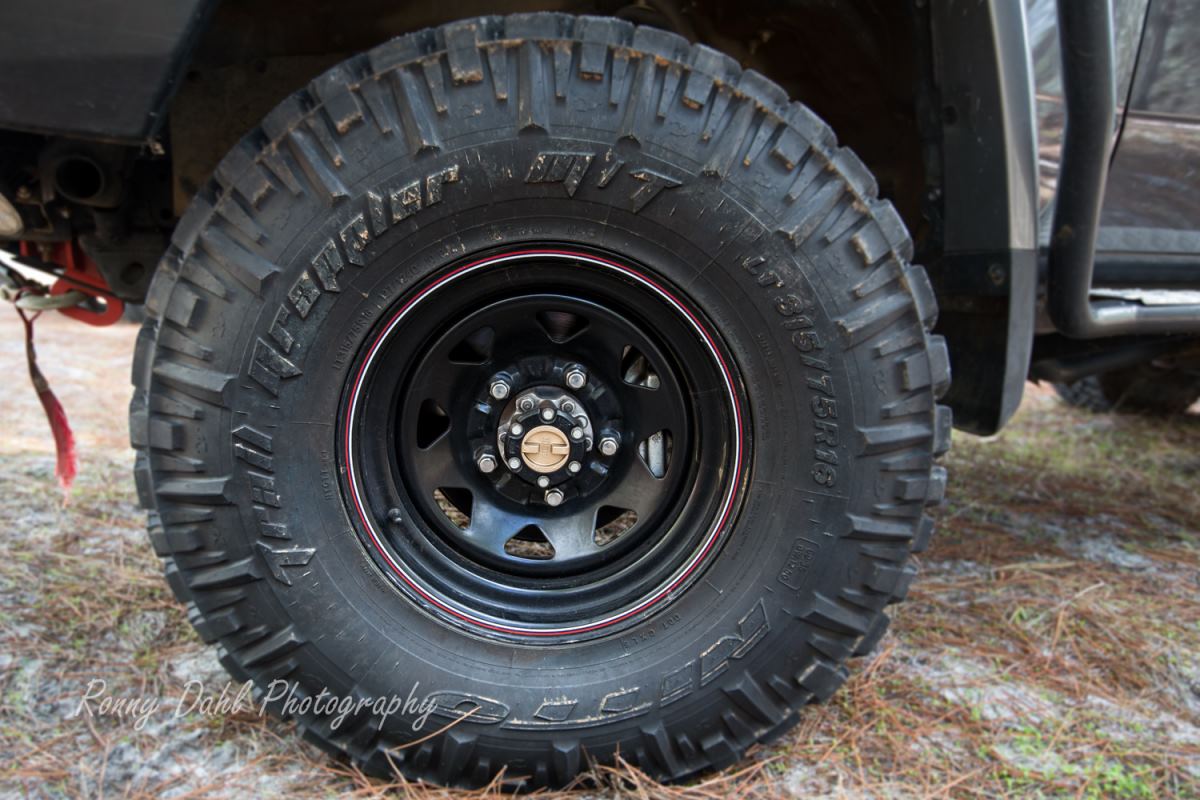 Manual Hubs.
---
Automatic & Manual Transmissions:
Manual and Automatic Gear Box options, Heavy Duty Clutch, Transfer Case & Crawl Box.
---
Differential gear ratio (final gear):
Fitting larger tires may require differential gear ratio changes, see the link for a diff ratio help chart, formula and reasons behind changing differential gear ratio's. 
---
Constant-velocity joint or CV joint:
 These are the all-important part that drives the wheels as they transfer the power/drive from the differential to the wheels. See this link for more information.
---
Diff lockers, front, rear, how and why.
---
Aug 21, 22 04:20 AM

Hi! Welcome to offroad dad and my journey in life doing things on a budget using my hobby offroading touring camping and survival as a way to cope and

Mar 30, 22 02:53 AM

When Camping With Children kids hygiene items like wet wipes (baby wipes) are the best thing for cleaning kids, bring a few spare packets. Don't forget to..

Mar 30, 22 02:49 AM

If you're in the market for Camping tents there are plenty of options ranging from cheap to expensive and big - small. Depending on what type ....
---
Leave Drive Train And Go To Home Page.
---