Chasing some 4x4 adventure? You're in the right place! Welcome to 4 Wheeling Australia.
We're based out of Perth, Western Australia. But if you hail from somewhere else that's fine. Whether you're here or there, beginner or experienced; we reckon you'll find plenty of value.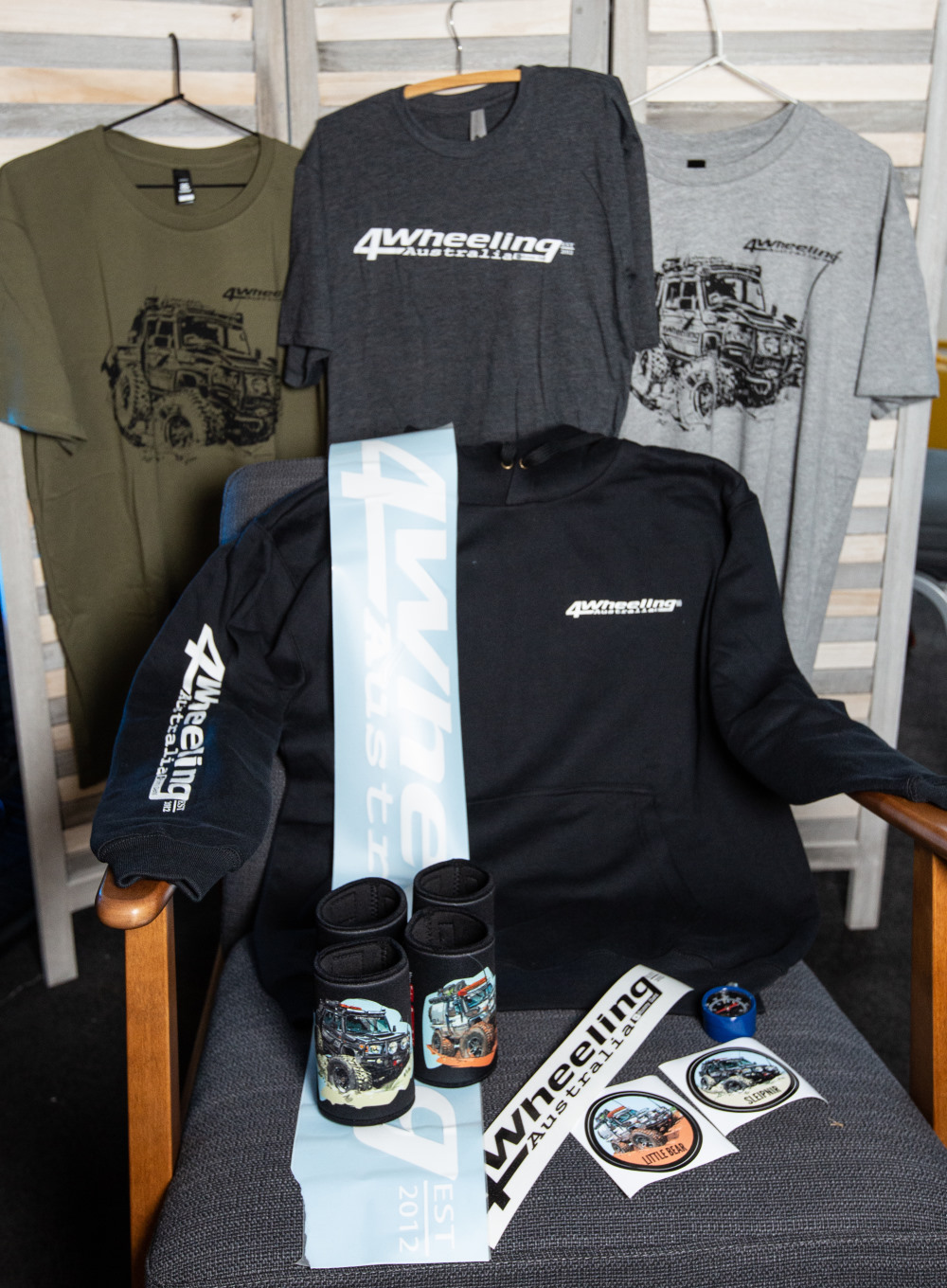 Why not grab your own piece of 4 Wheeling Australia in our MERCH STORE?
There is a style and design to suit everyone from singlets to hoodies, stickers and more!
Plus, it's a great way to show your support for what we do.
---

Is now available at checkout.
---

4WD Tips for beginners and advanced.

If you've just bought your first four-wheel drive, knowing where to start can be difficult. Or if you've been into four-wheel drives for a while, it can seem like there's nothing left to learn! With 4 Wheeling Australia you can pick up the basics from HOW TO DRIVE ON SAND to CONQUERING ROCKS. If you're ready to dive even deeper, we have ADVANCED RECOVERY TECHNIQUES and all of it covered extensively on the YouTube Channel
Plenty of tips on recovering vehicles the correct way. Remember safety always comes first when driving, especially off road.
---
The BEST 4x4 Modifications

.




Sooner or later the idea of modifications will cross your mind, and as some reading this will know, those ideas never cease! Often the best ideas come through inspiration from other people's vehicles and WOW do we have some inspiration for you! CHECK OUT THE MODIFIED SERIES on YouTube. If you need more specifics, like how to choose the right modifications for you; we've got stacks of information for BASIC 4X4 MODS , TOURING 4X4 MODS or HARDCORE 4WD MODS
---
Which 4WD and Camping Gear Should I Buy?


Whether you are just starting in this hobby or looking to upgrade some gear, it can get VERY expensive! That's why we've done a lot of the testing and research for you. Need a new swag? You'll find reviews on the YouTube Channel. Want to build up your 4X4? We've got a WHOLE VEHICLE built and tested JUST to help you choose the best gear. SEE THE HILUX CONCEPT
---
---
We look forward to seeing you around.



There's a lot of information here! If you ever get lost, just use the site map. And don't be afraid to reach out on social media. Just look up 4 Wheeling Australia

---
Don't forget safety comes first, see our 4 Wheeling Safety Tips.

---