Modified 79 Series Single Cab 

Toyota Land Cruiser.
This Toyota Land Cruiser is one of the best single cab cruisers setup  I have seen, previously having a canvas canopy with a very good setup Torben stepped it up even more and designed a very spacious alloy canopy with an awesome electrical board setup you couldn't even pay someone to do! Torben is a sparky by trade so this master piece looks a good as it is useful.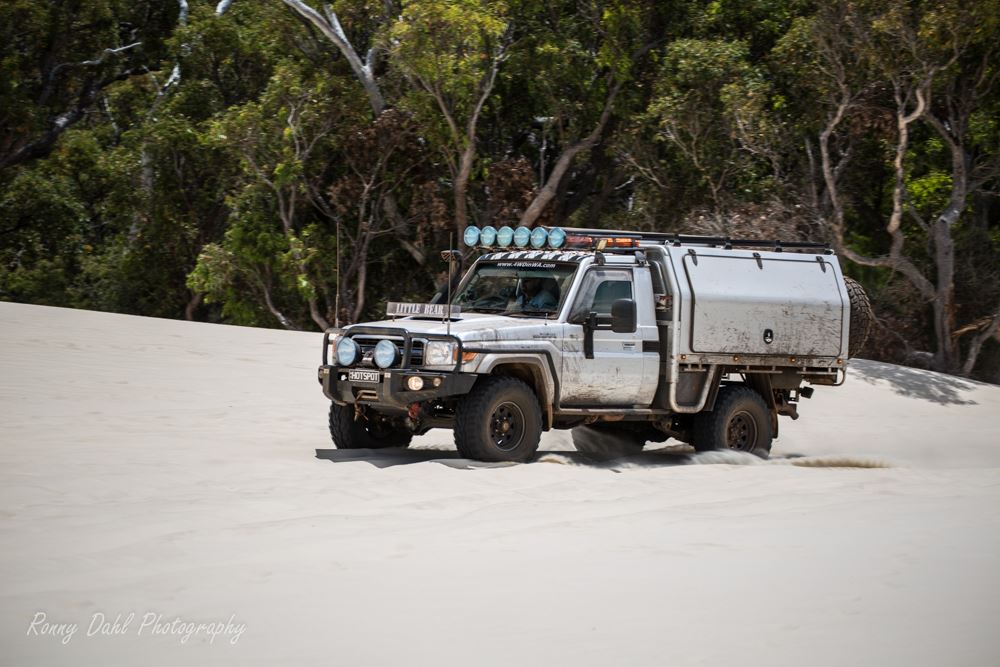 Click any image to enlarge and open photo album.
This rig has been on many trips with us as he is part of our volunteer crew helping with recoveries, track side issues, exploration and filming, so we know this rig very well.


As far as the tyres and suspension goes this cruiser is running a 2inch lift and getting away with 35 inch tyres with no problems, the rear is heavy  (all 79's single cab or dual cab are all heavy) so to assist with the load a set of airbags with low psi make it work a treat.

Torben's cruiser has been through thick and thin on tracks a lot of people wouldn't dream of taking on and so far the biggest issue for the 79 was popping a bead and receiving a few bumps and scrapes so she holds up very well like you'd expect most Landcruisers do.


Vehicle:
Make model:         79 series Toyota Land Cruiser cab chassis (VDJ79)
Engine:                  1VD, 4.5l V8 Turbo Diesel
Drive train:             5 speed manual, part time 4WD, Low range gearing, front and rear                                        factory lockers
Suspension:            Front coils on solid axle and rear leaf springs on solid axle
Torben's Mod List On His Toyota Land Cruiser 79 Series: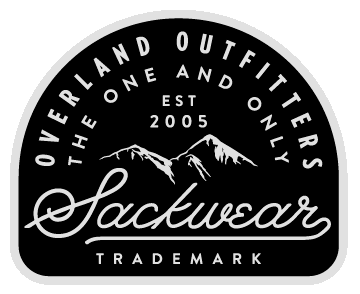 Cool looking cruiser T'shirts.
Engine & drive train:
Tunit chip, 3" Redback Exhaust, K&N Filter, Iron man snorkel, Manta throttle control, twin 10" intercooler fans & Secondary water separator fuel filter
Electric upgrades:
Dual auxiliary batteries, DC to DC battery charger, 1500watt pure sinewave invertor.
Lights:
35watt HID light force spotties mounted on bull bar, 6* 100watt halogen roolite spotties on the roof & and rear facing LED light for reversing and camping.
Comms & GPS:
GME UHF with custom aerial for added boost
Suspension and tyres:
2" GVM tough dog foam cell suspension with extended shackles, 35' Kumo Mud tyres which are on 16" sunraisor black rims 16*8 with 0 offset.
Bar work and exterior mods:
Toyota Winch Bull Bar and side steps with rails, Jaymar Roof Rack, 38lt side water tank, 38lt side tool box & Clear view extendable side mirrors,
Rear Tray and Canopy:
Toyota steel tray, Tuff custom canopy mounted on rear tray with dual wheel holders on the rear & full draw system within the canopy

Recovery gear:
12000lb rope winch, Full recovery kit, Front recovery points & a rear reese style recover point.
Other mods:
Twin 270lt per minute compressors and air storage tank, 2 Engel fridges one on slide, the other ready for the longer trips.

Questions and answers:
Torben's top 3 trips in the 79 single cab:
1.       Murchison river 4x4 park
2.       Outback Adventure
3.       The Yeagarup to Callcup trip from 2015
Unstoppable moment in the 79:
Driving up Callcup hill for the first time after watching several others not make it and my 79 just kept climbing all the way to the top J  
Most scary situation in the 79:
Nannup track I did on the way back from Yeagarup to Callcup 2015 trip. During a sketchy hill climb I lost control in reverse as the brakes did nothing on the extremely steep & loose terrain!



Torben's general modification tips (none 79 series specific):
Research as much as possible because the most expensive gear is not always the best and that goes for brands too!


Top 3 tips with auto electrical:
1.       Use correct size cables and fuse protection always!
2.       Isolate and equipment when not in use to prevent damage.
3.       Always make sure you have a tight clean earthing point.


*Note this advice is Torbens opinion and may not suit your situation.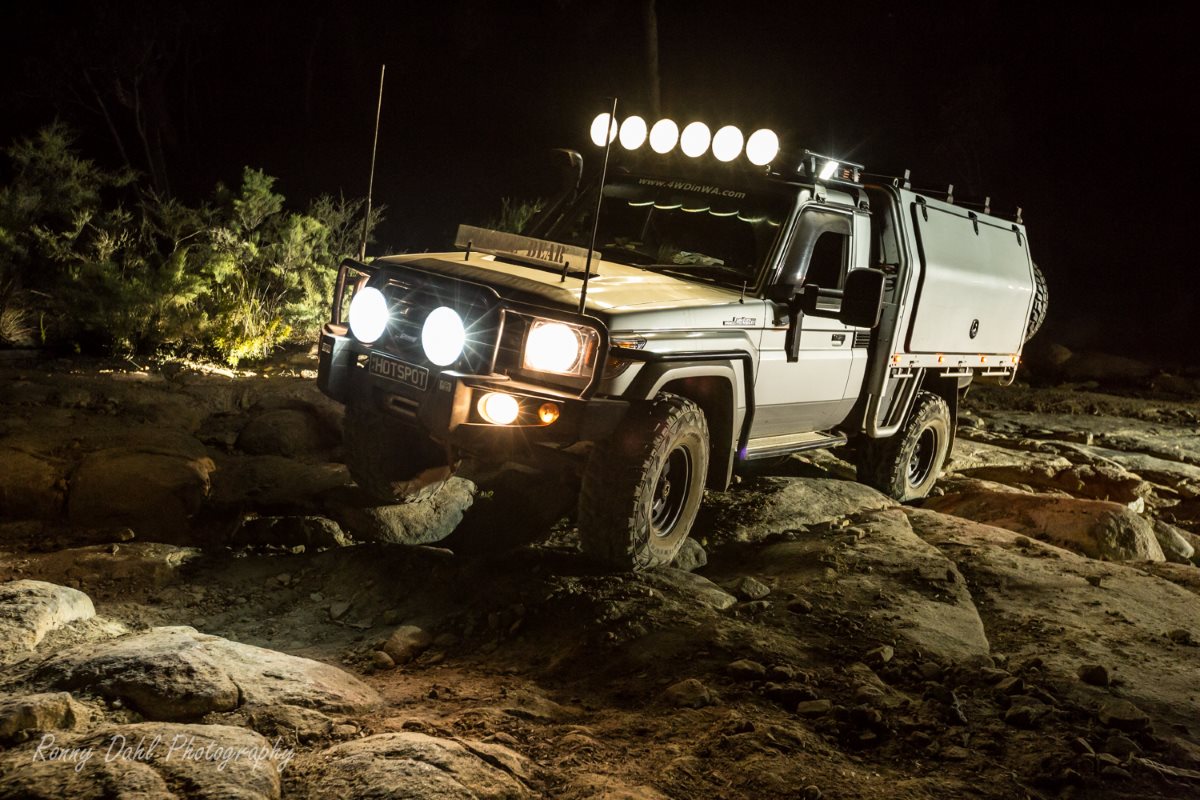 Ronny and Torben's Q and A from the video episode #1:
Q: What are your 3 Mods for actual 4wding?
A: Bigger mud terrain tyres, Suspension and winch.
Q: What is your must have item/accessories in general?
A: The fridge, you have to keep the coldies cold and if you get stuck somewhere my personal opinion is you will last a bit longer with a working fridge.
Q: What is the most memorable trip you have done in the 79 series so far?
A: So far will be the Murchison and Lucky Bay trip. Most exciting all round tacks from the sand at Lucky Bay to the easy to extreme tracks at Murchison.
Q: What did you have before the Toyota Land Cruiser 79 series?
A: A Toyota SR5 Hilux dual cab.
---
Leave Toyota Land Cruiser And Go 4 Wheeling In Western Australia.
---
Jan 15, 21 02:39 AM

Adding a fibreglass or steel car canopy to a single cab, extra cab or dual cab Ute will increase storage space immensely...

Jan 15, 21 02:32 AM

Exercise and fresh air is very good for kids. Combine camping with kids and it gets even better.

Jan 15, 21 02:22 AM

When Camping With Children kids hygiene items like wet wipes (baby wipes) are the best thing for cleaning kids, bring a few spare packets. Don't forget to..