Suzuki 4x4 Jimny, Modified.
Due to very high request, we set out to find a Suzuki 4x4 and we found heaps! So wait no more! One of the many that stood out was this one, Siani's tough looking Suzuki Jimny. This thing will go anywhere with ease as the Suzuki Sierra Jimny has such good approach, departure and ramp over angles. 
Add a lift kit and bigger wheels with some mods on top of that and it's a small big monster (if that makes any sense).
This modified episode really shows you don't need a giant 3 ton truck to get out there and enjoy the outdoors, sure the cargo space suffers a bit on a vehicle this size but that doesn't rule out week long trips at all.
Siani is also the second female to show her vehicle on our modified series (along with Deb from Episode 5). These ladies know how to 4 Wheel Drive!
Click Any Photo To Enlarge Or Open Photo Album.
This episode will give you heaps of ideas for Sierra 4x4 mods and an insight to the Suzuki Sierra Jimny.
---
Vehicles factory stats (NOTE* modded details below):
Make model: Suzuki Sierra Jimny 2010
Engine:1.3L, 4-cyl petrol, 62kW/110Nm           
Drive train:   Manual, 4x4
Suspension:  Coil Spring, Rigid Axle
---

Siani's mod list for her Suzuki 4x4 Jimny:
Engine:  1.8 VVT Suzuki motor conversion (Liana)
Heavy Duty clutch, 25% Reduction gears in transfer case, Custom Radiator (Browns Radiators), RTC Tough Dog Steering dampener
Electric upgrades:  Alpine deck and Alpine Coax Type R Speakers, Aftermarket Temp Gauge
Lights: Lightforce Spotlights, Rear lights
Comms & GPS:  CB and antenna
Suspension and tyres: 4 inch ORA lift kit with Radius arms and inverted rear shocks, extended brake lines, 31 inch Mickey Thompson P3s
Bar work and exterior mods: ARB bull bar, Snorkel, Rhino Roof Rack, On Track Fab Custom Sliders/Scrub Bars, On Track Fab Custom Rear bar with tow bar and 2x Jerry Holders, Bushwhacker Flares
Back of the wagon/ute: Custom exhaust, 2 Petrol Jerries, Aforementioned rear bar work
Recovery gear: ARB Front and Rear air locker + compressor mounted under bonnet, 10,000 Smittybilt Winch.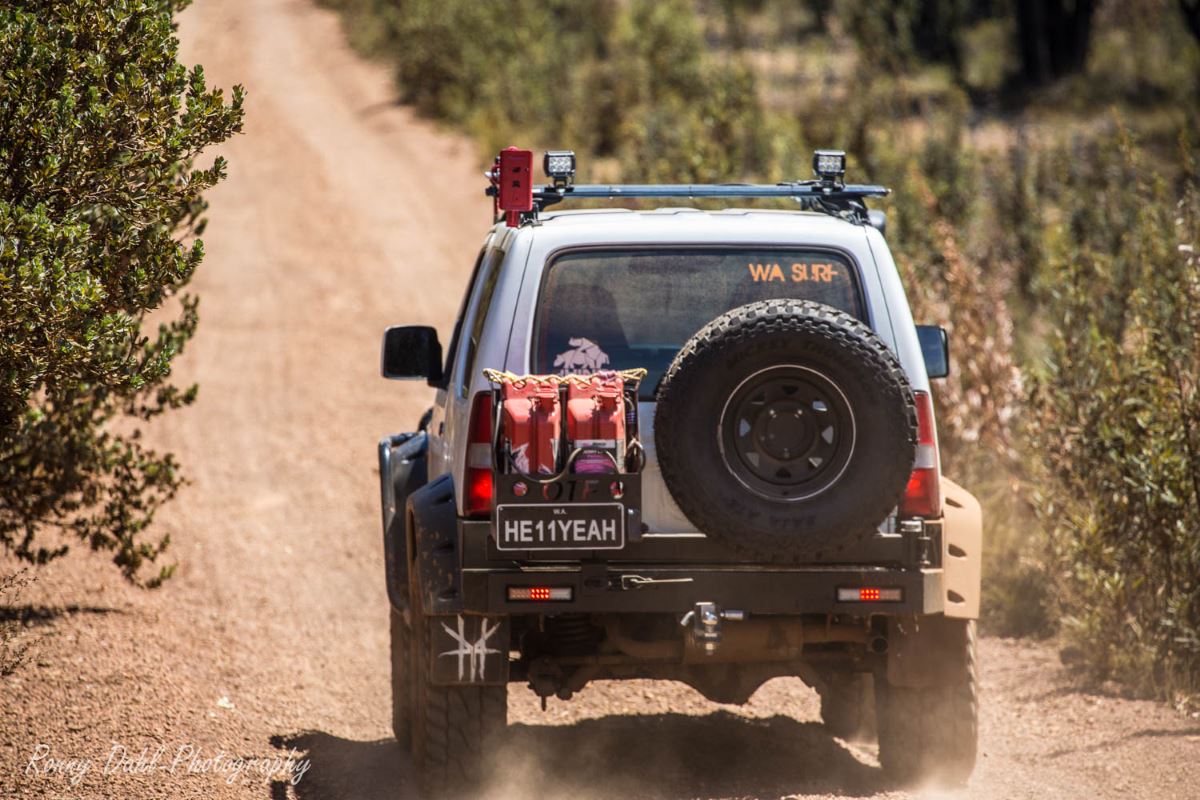 ---
Siani's top 3 trips in the Suzuki 4x4:
1  Powerlines.
2  Byford Hills.
3  Preston Beach.
---
Unstoppable moment in the Suzuki 4x4:
Getting up a tough hill first attempt on a track that the Nissan Patrol behind me took 5 attempts at, got stuck and had to take the chicken track.
---
Most scary situation in the Suzuki 4x4:
Short wheel base and light vehicle regrets when sliding sideways down a muddy track towards being t-boned by a tree, before all the bar work.
---
Siani's modification tips:
Build it once and build it right -
Think about what you want your fourby to be and where you want to take it, know your budget and prioritise your mods.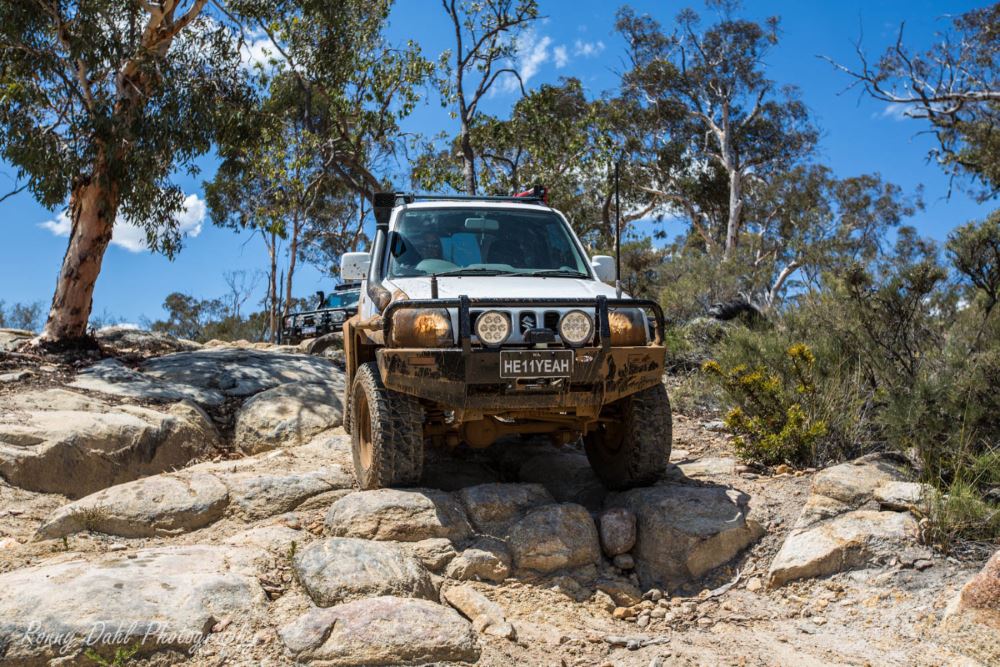 ---
Top 3 tips with Suzuki Jimny:
1.       Get front and rear lockers - expensive but extremely worth it .
2.       Use that short wheel base and small width to your advantage on track.
3.       Its light and will bounce, get protection - bar work is cheaper than body repair work.
---
The Video Of Siani's Suzuki Sierra Jimny.
Links:
On Track Fabrication for the Custom rear bar and sliders/scrubs.
Browns Radiators for the Custom Radiator (and re-coring it in time for this!)
Autobahn Kwinana for always having one of our cars taking up a bay.
---
Jul 19, 21 11:58 PM

D'Entrecasteaux National Park has lots to offer for any 4 wheel driver! East of Windy Harbor and South East of Northcliffe are many great 4x4 tracks, remote...

Jul 19, 21 11:28 PM

How to fix your CV Boots on the track, this is quite easy to repair if they have just come ....

Jul 14, 21 02:29 AM

This Toyota Custom 80 series Landcruiser on Modified could very well be the best 80 series you will ....
---
Leave Suzuki 4x4 And Go 4 Wheeling In Western Australia.
---