Nissan GU Patrol Ute, Modified.
Nissan GU Patrol Ute with a V8 conversion (L98) from a Holden Commodore SS.
The 6.0l conversion was installed by Daniel (the owner) who is not an actual mechanic but knows more than enough to take on a job like that.
This Nissan GU Patrol might look like a toy with the massive 37' tyres (which it kind of is) but it's also setup for touring and long expeditions with plenty very useful mods to the rear of the tray/canopy and the rest of the vehicle.
During the filming and photo shoot we saw what this Nissan GU Patrol was capable of and it made most tough and rugged sections of the powerline track look easy and that sound of the 6.0l engine is music to the ears.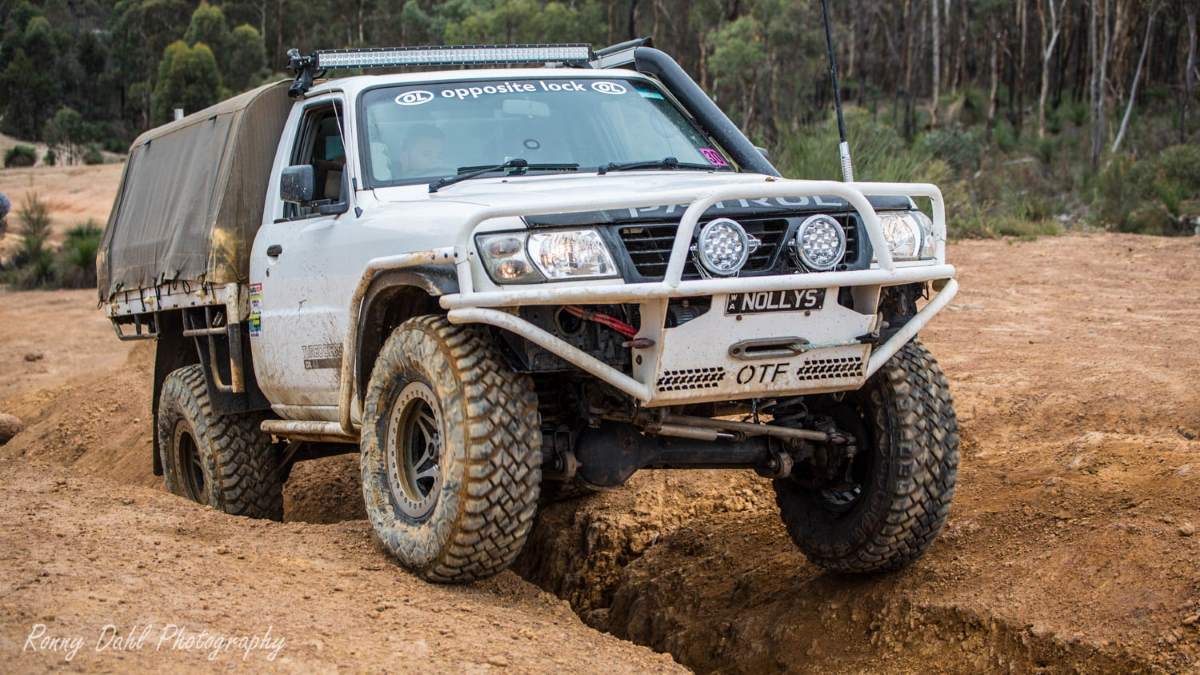 The Nissan GU Patrol Ute On The Powerline Track.
Click Any Image To Enlarge Or Open Photo Album.
Vehicles specs (NOTE* modded details below):
Make model: Nissan GU patrol
Engine:        L98 6 litre Holden Petrol motor              
Drive train:   locked front LSD rear
Suspension: full superior lift all arms have been replaced including superior engineering hybrid arms
Progressive bumps
5 inch profender remote res shocks
Daniel's mod list for his Nissan GU Patrol:
Engine:  
6.0 litre L98, genie headers and maff tune making 302RWHP
Electric upgrades:  
Duel batteries redarc system lights for every direction
Lights: 
facing front is 2 x LED spots and 1 x 50"curved light bar Rear is 40"light bar 2 x work lights
Comms & GPS: 
hema on ipad and uniden 80 ch radio
Suspension and tyres:
37"hankook dynapro on allied savannahs 17 "
Full superior lift all arms have been replaced including superior engineering hybrid arms
Progressive bumps
5 inch profender remote res shocks
Bar work and exterior mods:
 Custom bar by on track fab rock sliders and scrub bars custom tray rear end with canopy frame
Back of the wagon/ute: 
Canopy with lights / power fridge slide drop down
Recovery gear: 
Warn winch with upgraded 6 HP motor with in cab controls via a Albright solenoid.
Daniel's top 3 trips in the NISSAN GU Patrol Ute: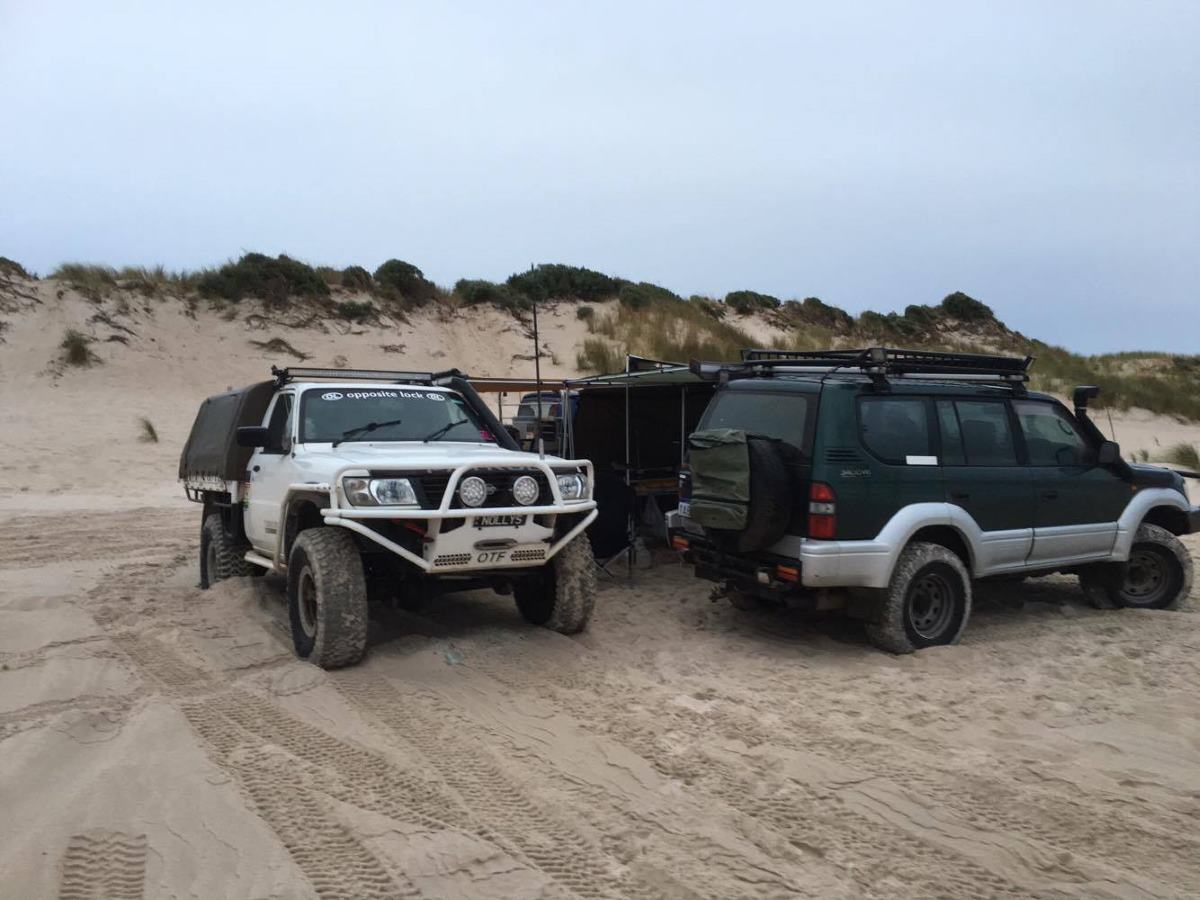 .Brunswick
.Yeagerup
.MOA 
Unstoppable moment in the Nissan GU Patrol Ute:

 
EVERYDAY 4WD comp the TANK TRAP stage we WON.

Most scary situation in the Nissan GU Patrol Ute:
Nearly rolling on the beach by driving about 20 mtrs on passenger wheels.
Daniel's modification tips:
Get rid of TD and put in LS.
Things to lookout for with this model GU:
WHEN IT WAS NISSAN 4.2TD IT HAD OVERHEATING ISSUES.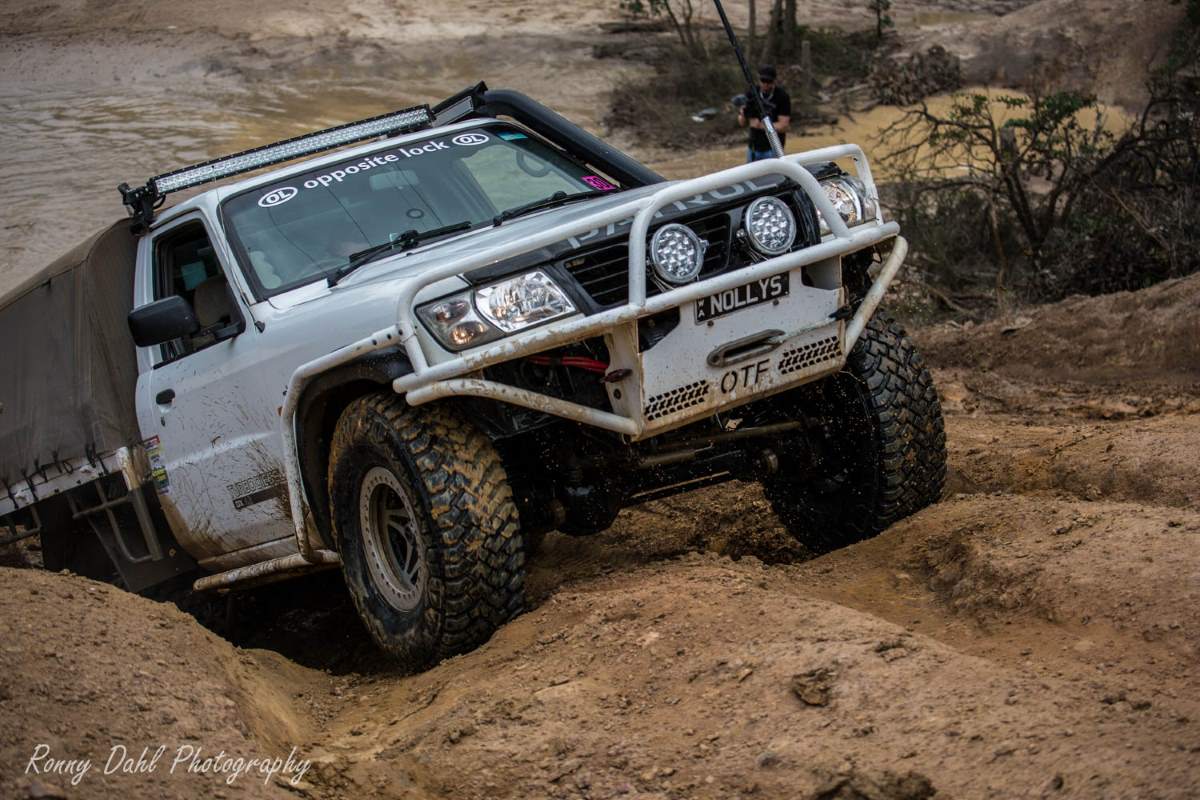 Top 3 tips with the GU Patrol:
1.       
Rock sliders, I can't explain to you the punishment they have taken and are still in a straight condition, the scars on them speak for themselves.
2.   
Engine, if you are looking at doing a conversion to an ls, it is cheap and the results are very worth it, I did it myself and I'm not a mechanic.
3.       
Lockers, it was originally twin locked but the rear locker broke. I recommend having at least 1 x locker in your vehicle it will save you money in the long run by not having to jump over obstacles.
The Modified Video.
Thanks to the following people for helping with my modifications.
ON TRACK FABRICATION for helping install the engine and doing all the bar / fab work for me. Made the car what it is.
http://ontrackfabrication.com.au/
https://www.facebook.com/OnTrackFabrication/
MY MATES
All the boys for helping me with the build
KILLA KUSTOM KABLES
The wiring harness is what I dreaded the most but it was the easiest part of the conversion, plug in wired fans and fuel pump and she was alive.
http://killakustoms.wix.com/killa-kustoms
---
Nov 21, 23 07:40 PM

On this page we cover 4x4 off road tracks within a 250 km radius from Perth...

Nov 21, 23 07:35 PM

Jurien Bay 4x4 tracks info and general information about the area...

Oct 10, 23 09:31 PM

This caravan park is very clean. The ablutions are spotless. The washing machines are free but need to keep them clean. Easy parking for big rigs and if
---
Leave Nissan GU Patrol Ute And Go 4 Wheeling In Western Australia.
---