Nissan D40 Navara, modified.
Brandon's first ever vehicle is his Nissan D40 Navara, he bought it off his dad, the D40 had a Nissan factory winch bar, spotties, minor lift and was on 31inch AT tyres. Brandon then quickly started saving up and modifying the D40 Navara to suit his off-roading needs.

Brandon's Nissan D40 Navara.
(Click any image to enlarge or open photo album.)
Brandon is quite young but knows a fair bit about his vehicle, more than most other people his age. Funny thing is most people his age would not even know how to change a tyre let alone do maintenance on the vehicle.
Brandon says his dad taught him how to drive it (the Nissan Navara), how to respect it and helped him with the mods.
Brando also mentioned his uncle and granddad shared their experiences in 4WDs and mechanics, which helped a lot as they both, own a Nissan D40 Navara as well. Geez his family must love their Nissan Navara's!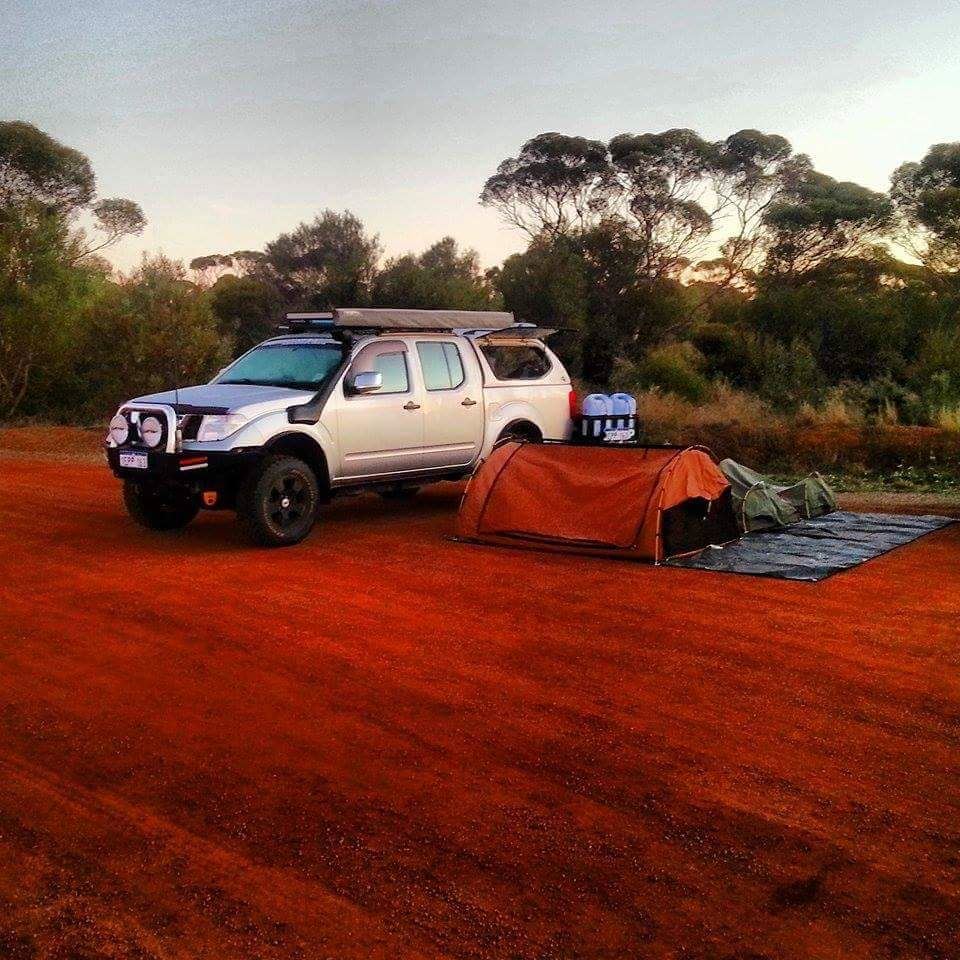 A lot of research has gone into the mods for this vehicle and in the video he tells us why and what he has modified, one fix in particular is the turbo lag on the 2.5l diesel motor.
Brandon says the only mod really missing from his Nissan D40 is a set of diff lockers to bring the Navara to the next level.
Brandon only being 18-19 years of age and already enjoying the outdoors in his Nissan D40 Navara is on a path to many epic trips in the future. Good on him!
Vehicles factory stats (NOTE* modded details below):
Make model:     2007 ST-X D40 Navara
Engine:             2.5lrt Factory Turbo Diesel (YD25)             
Drive train:        Part Time 4x4 (dial switch on dash) 
Suspension:     Coil front IFS and leaf rear on solid axel 
Brandon's mod list for his Nissan D40 Navara:
Engine:  
Plazmaman Hot pipe upgrade, 3inch Xforce exhaust system, calibre oil catch can, Turbo Timer
Drive Train:
Opposite lock diff breathers, extreme heavy duty clutch
Electric upgrades:  
Heavy-duty starting battery, cigarette plug extension unit, clarion head unit with reverse camera and waterproof speakers, electronic brake controller
Lights: 
42inch Led light bar, 240 XGT light force spotlights, 2 led reverse lights, overhead canopy led light, led strip light in awning
Comms & GPS: 
GME hidden cb unit, Samsung tablet with Hema navigation system.
Suspension and tyres: 
Front-2inch Dobinson struts and 2inch heavy duty Dobinson coils, custom 2inch body lift Rear- 2inch medium Dobinson leaf springs, 4inch GU patrol tough dog shocks, 1inch lifted road safe extended shackles, 2inch custom body lift.
33inch Maxtrek muddies on 16x8 black powder coated sunraysia rims on factory offset with 25mm bolt on hub centric wheel spacers.
Bar work and exterior mods: 
Flexi glass sports canopy, BC products custom rear bar with spare tyre carrier and twin jerry can holder. BC products custom steel winch bar and radiator bash guard.
Outback accessories sump and gearbox bash guard, custom transfer case bash guard. Safari snorkel, rhino pioneer platform. Kalahari awning, high lift jack holder, shovel holder, bonnet protector, wind shields front and rear, O/L Diff breather.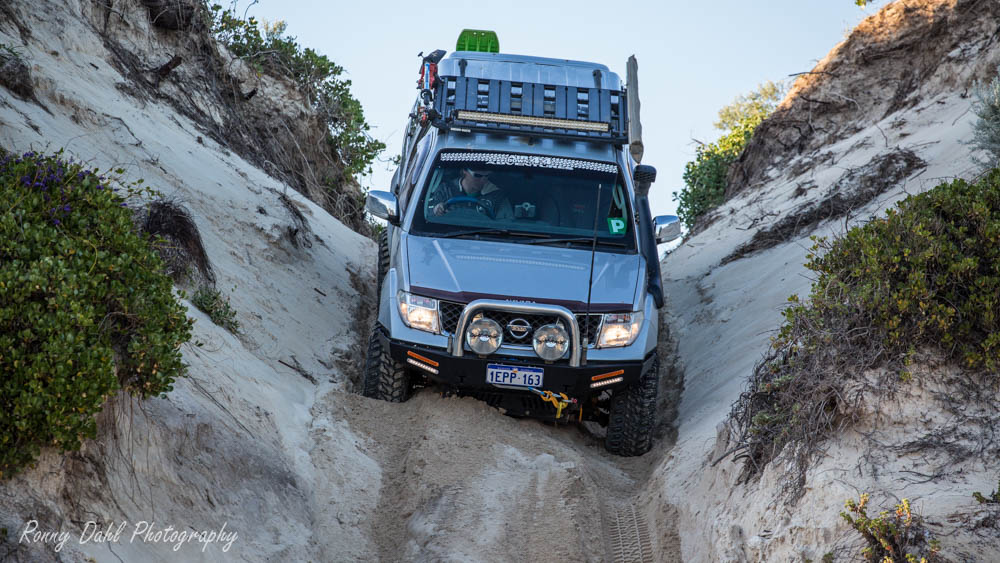 Back of the ute: 
Factory ute liner, floor is lined with outdoor carpet, custom fridge slide, custom dual battery setup, baintech switch panel, led over-head light, tool box mounted in between wheel arches, canopy side windows blanked out.
Recovery gear: 
ARB 8t snatch strap, Oztrail equalizer strap, arb recovery shackles, recovery hitch, road safe front recovery points, Treds recovery boards, flexible recover mats, 9500lb mean mother winch, long handle shovel, high lift jack.
Brandon's top 3 trips in the D40 Navara:
Holland track just after some rain by far is one of the best tracks anyone can do!
Murchison Off-road Adventures is another magnificent place!
Yeagerup dunes and beach is my favourite beach for not only 4wding but fishing and camping.
Unstoppable moment in the D40:
Have not done a lot of standout sorta stuff but just keeping up with the bigger rigs keeps me stoked about how capable the D40 really is.
---
Most scary situation in the D40 Navara:
Haven't had anything crazy scary happen just a few wheel lifting moments which always leads to that feeling of "your about to roll".
Couple of insane shear vertical hill climbs down at Brunswick! In addition, some bonnet deep-water crossings up at MOA, Waroona dam, and a few other places and tracks.
---
Brandon's modification tips:
First thing, everyone should be thinking about is not even a mod, more common sense and yes I mean recovery gear. Don't go anywhere without it.
Next would be bar work and bash guards followed by a lift kit.
Bar work and bash guards will always protect you more than just a 2-inch lift kit.
Get the heavy protective gear on and then sort out from there what rating you need for a lift kit.
---
Top 3 tips with modifying a Nissan D40 Navara.   
Bash guards: everyone that owns a D40 surely knows how important a bash guard is when you see how open the sump is to damage as well as the transfer case... Bash guards are definitely worth the couple hundred dollars compared to having to buy a new transfer case or sump....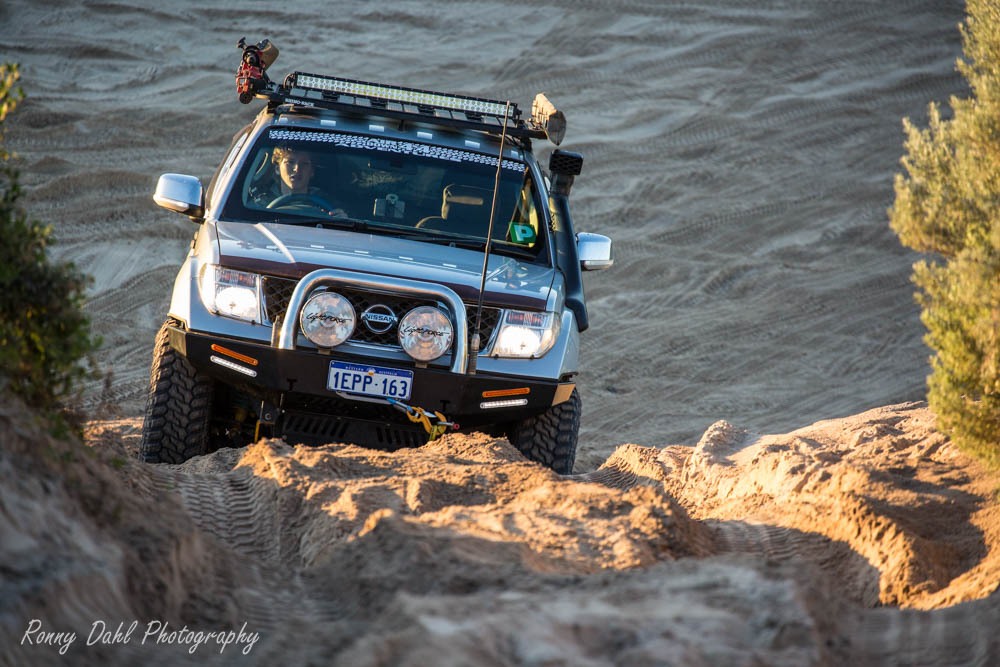 Lift kits: having a lift is always good as it guarantees more protection to the underside as wheel as door seals etc., but it helps to fit larger tyres that also increase height as well as capability, but lifting your car is a hard game as EVEERYTHING comes into play, whether you sacrifice height and capability for performance and comfort
Snorkel is a must not specifically for just a d40 but all cars, it helps increase air intake, increase fuel economy as well as power and being able to tackle some of the deeper water crossings.
---
See The Modified Video.
Links:
Member of Air Down Adventures: See Facebook page.
Small businesses, which have helped and worked on Brandon's vehicle and come highly recommended by him.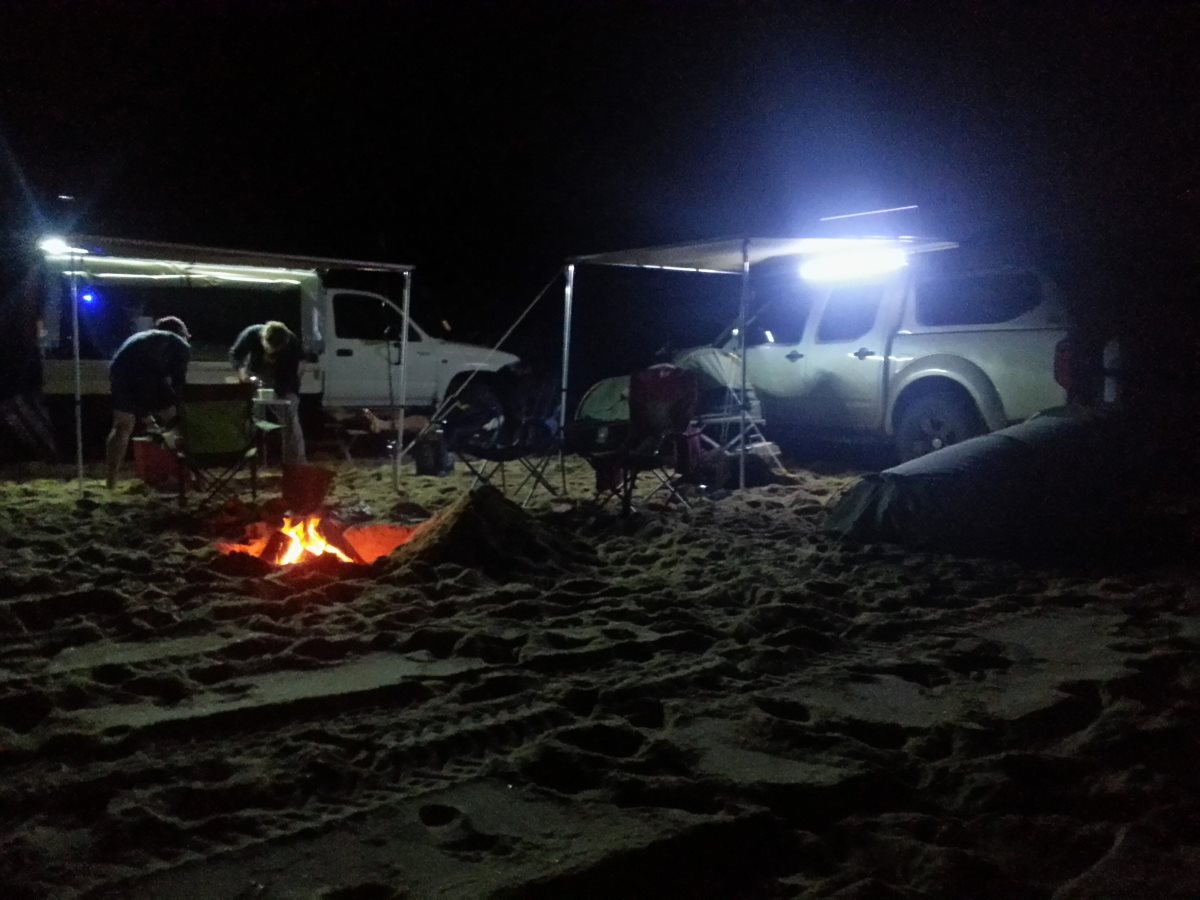 ---
Jun 29, 23 08:30 PM

Well 7 of us just traveled to the Pink Lake cv/pk in Esperance. We had such a great time there, all staff were very accommodating and friendly. The camp

Aug 21, 22 04:20 AM

Hi! Welcome to offroad dad and my journey in life doing things on a budget using my hobby offroading touring camping and survival as a way to cope and

Mar 30, 22 02:53 AM

When Camping With Children kids hygiene items like wet wipes (baby wipes) are the best thing for cleaning kids, bring a few spare packets. Don't forget to..
---
Leave Nissan D40 Navara And Go 4 Wheeling In Western Australia.
---