Mazda BT 50 Modified.
Another first for the modified series and requested, a Mazda BT 50. This might not be a heavy modified vehicle but it has more than most BT 50's kicking around 

with all the necessary mods to pretty much go anywhere. 

Kiran's BT 50 has seen a fair share of tracks and has put its bar work to good use, he is not worried about taking the Mazda 4x4 through the elements and challengers.
We run through all Kiran's current mods, the mods still to come and why he thinks the specific mods are important for off-road and camping.
Also for the first time we show you a roof top tent and awning setup during the shoot.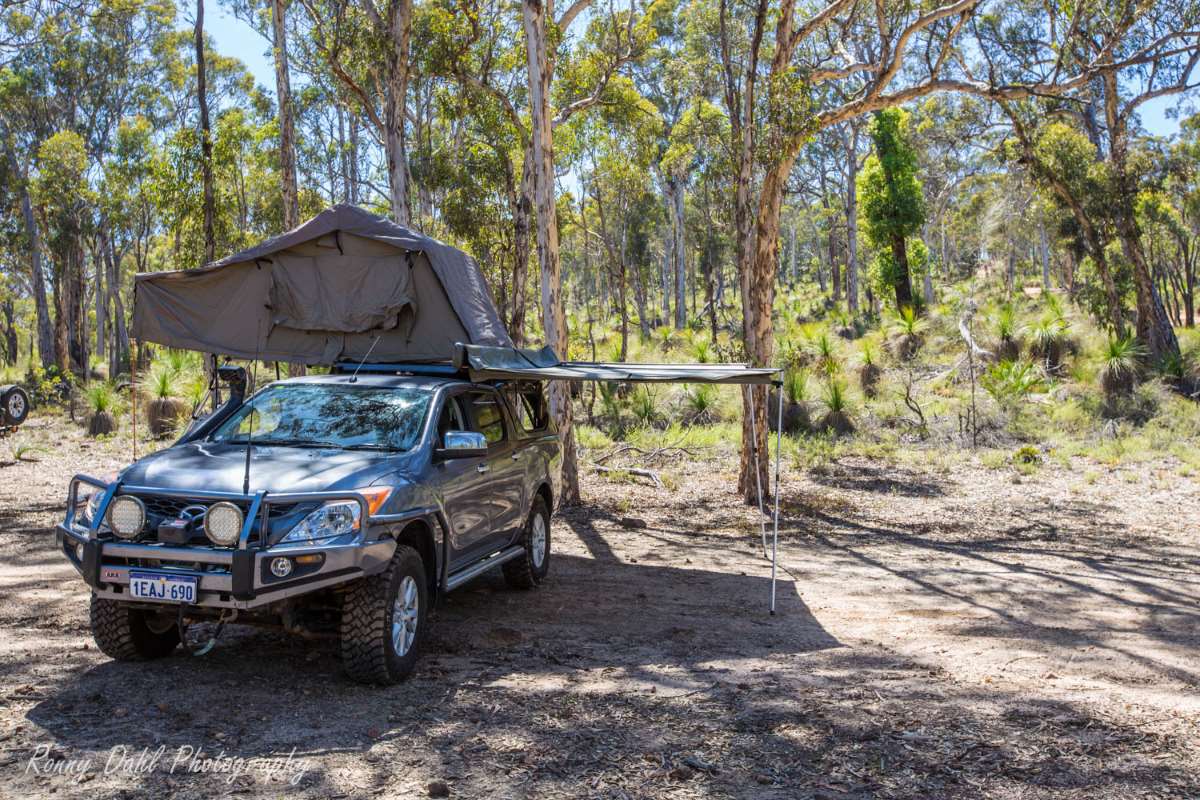 Click Any Image To Enlarge And Open Photo Album.
Vehicles factory stats (NOTE* modded details below):
Make model: Mazda BT 50 GT (dual cab)
Engine: 3.2 5cyl turbo diesel                        
Drive train: 6 Speed manual, part time 4wd factory rear diff locker.
Suspension: IFS front and live rear axle.
---
Kiran's mod list for his Mazda BT 50: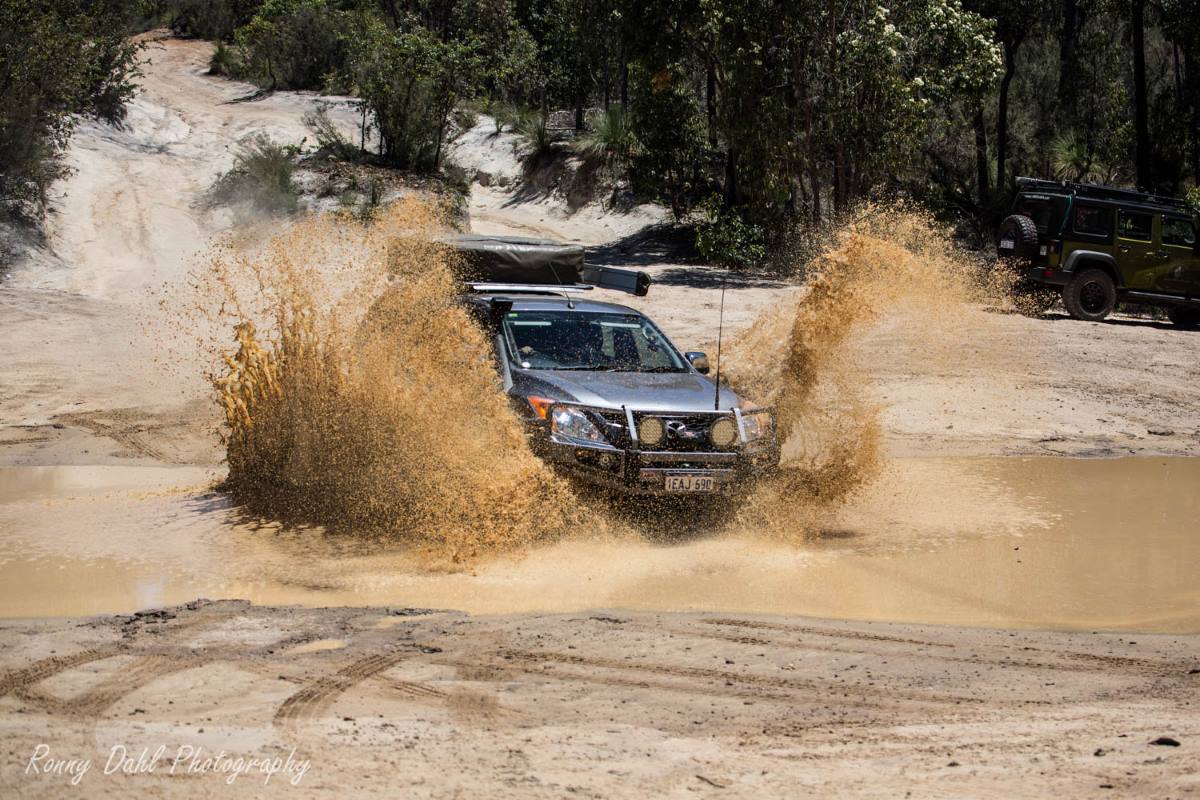 Engine:    Nil
Electric Upgrades: Rust protection, 1000CCA, 130AH second battery with Projecta 100A kit.
Lights: LED headlights, 2x 185W LED spotlights.
Comms and GPS: Hema HN7 unit. GME 80ch UHF.
Hema Explorer App on iPad Mining (with Bad Elf GPS chip) and iPhone.
Suspension and Tyres: Hankook Dynapro RT03 mud terrains in 285/70/17.
Ironman HD springs in the front, shackles in the rear and Foam Cell Pro shocks all round.
Bar work and Exterior mods (inc fuel tanks): ARB deluxe winch bar and scrub bars (colour coded) [what paint is left anyway]
Back of the vehicle: Fiberglass canopy with Jaram internal supports (integrated central locking). Mazda tub liner.
Recovery Gear: 2-3 snatch straps, several shackles, tree trunk protector, winch extension, warn 9000lb winch, 2x TRED recovery boards. Snatch block, shovel and right foot. High-lift jack, puncture repair kit.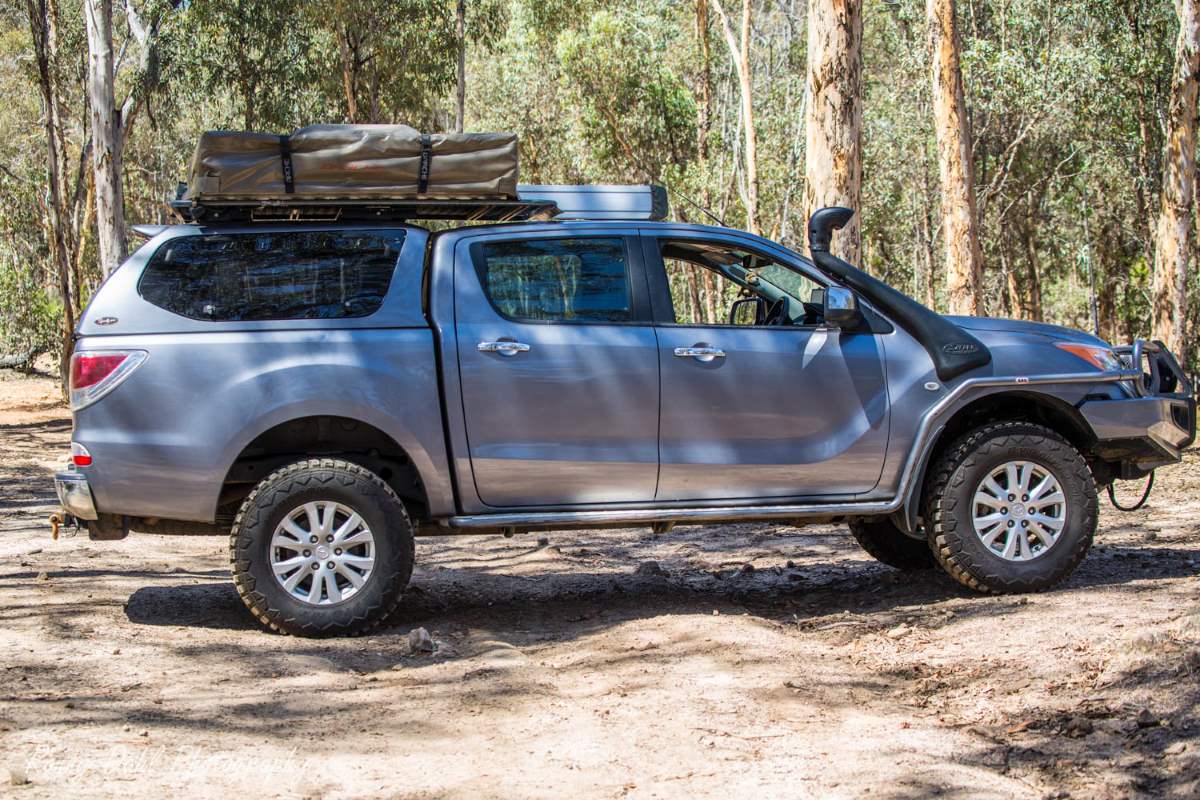 Kiran's top 3 trips in the Mazda BT 50:
1.     Longest trip was the Holland track with members of the local BT50-For Ranger FB group in September 2015. (Goldfields region)
2.     Ninghan Station; small group over a long weekend mid-2015, it rained, and cemented my decision to get a bigger awning. (Midwest region)
3.     Adelaide road (SW-WA Blackwood River): over-night trip with some of the BT50-Ranger fb guys, my brake/clutch fluid mysteriously vanished and subsequently Mazda replaced the clutch under warranty.
---
Unstoppable moment in the Mazda BT 50:
So many… hard to choose really!
Following a twin locked heavily tricked up 80 series up a totally unfamiliar path on the power lines in the dark during a night time photo shoot.
Had no idea what the path was like and had avoided it in the past during the day time.
---
Most scary situation in the Mazda BT 50:
There have been a few.
One of the most memorable was in Julimar state forest.
I was descending a rutted hill and made the rookie error of touching the brakes, the car slide sideways and luckily snagged one of my back wheels on something, probably a rock, a few deep breaths and the rear locker allowed me to get back on my line and get down.
Kiran's modification tips: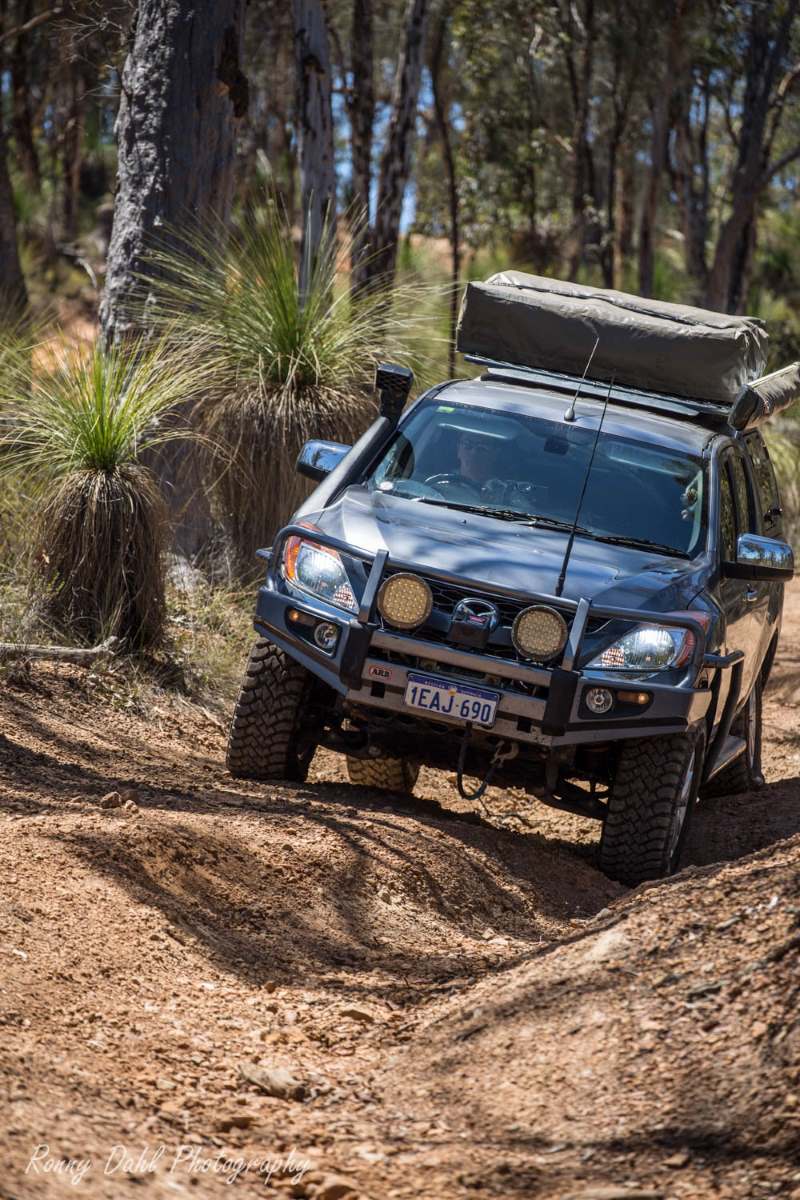 Electrics: always triple check your circuits, heat shrink is your friend.

Having a fire extinguisher on hand isn't a bad idea.

Built not bought is great, but always acknowledge your skill level, somethings should be left to the professionals.
Measure 7 times cut once, I got over zealous and started making cut-outs for a switch on a trim panel… only to realise the switch was too big for the panel to fit back on.
---
Top 3 tips with specific to Mazda BT 50 
1.      This is a fairly series specific issue, but some of the 12-13 3.2 BT50's (and their twin under the skin PX rangers) suffer from gearbox problems in the manuals, if you notice any sign of oil leaking from the gearbox, get it inspected as soon as you can, I had mine replaced as it constantly leaked despite being 'fixed'  
2.       The current shape looks big, but the underbody clearance on stock suspension is deceptive.
3.       The rear locker is fantastic, but bear in mind; if you need the locker to get in, then get stuck, you're going to have a hard time getting out.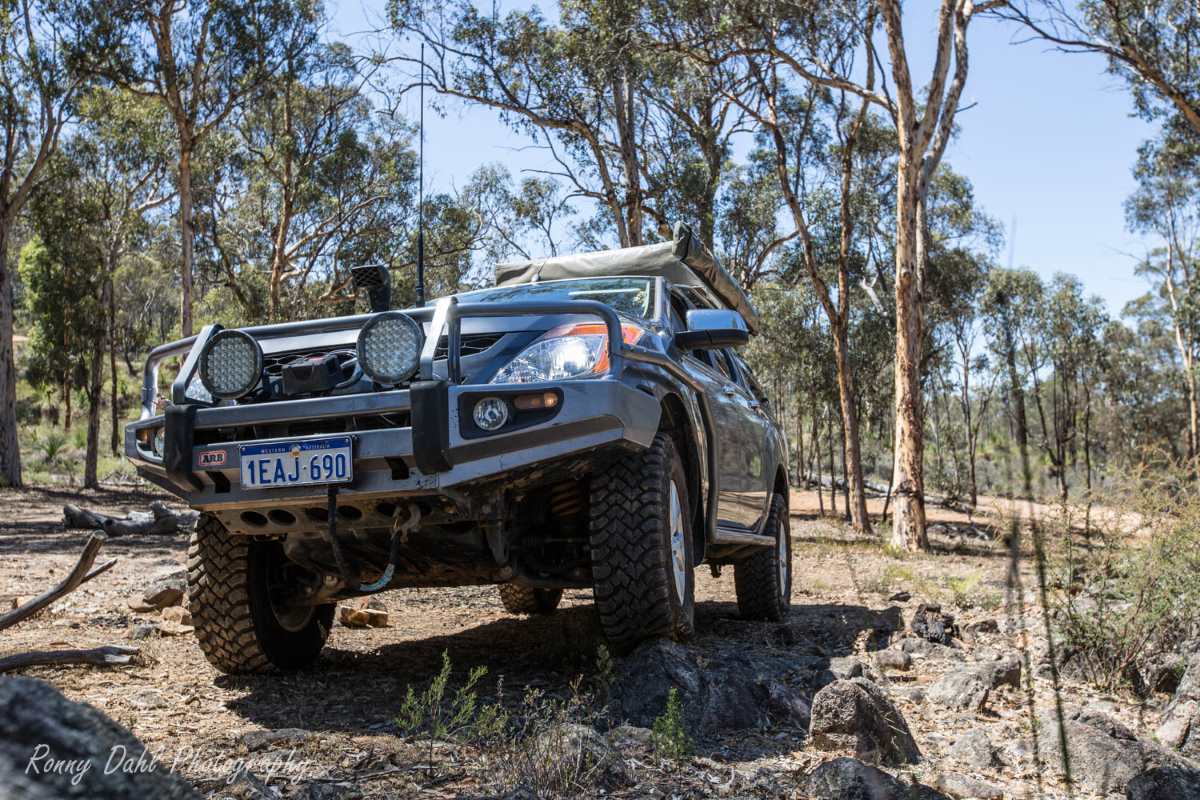 The Modified Video.
---
Jun 29, 23 08:30 PM

Well 7 of us just traveled to the Pink Lake cv/pk in Esperance. We had such a great time there, all staff were very accommodating and friendly. The camp

Aug 21, 22 04:20 AM

Hi! Welcome to offroad dad and my journey in life doing things on a budget using my hobby offroading touring camping and survival as a way to cope and

Mar 30, 22 02:53 AM

When Camping With Children kids hygiene items like wet wipes (baby wipes) are the best thing for cleaning kids, bring a few spare packets. Don't forget to..
---
Leave Madza BT 50 And Go 4 Wheeling In Western Australia.
---