Modified GU Patrol Wagon, Modified Episode 7
Jack's GU Patrol wagon has pretty much everything you could want, everything from front to back has something added or improved. 

Jack joined us on an off-road trip taking on some challenging hills and tough terrain and it reminded us how much the Nissan GU Patrol wagon really has it over most other 4 wheel drives when it comes to wheel travel thanks to its 4 coiled suspension setup. But this GU also has front and rear diff lockers making it near unstoppable.
With the remote touring in mind, Jack even has a HF radio for extreme radio range which is something you really need for those remote outback trips.
For more in-depth details see the video below & Jack's mod list with some tips on modifying a 3.0 GU Patrol.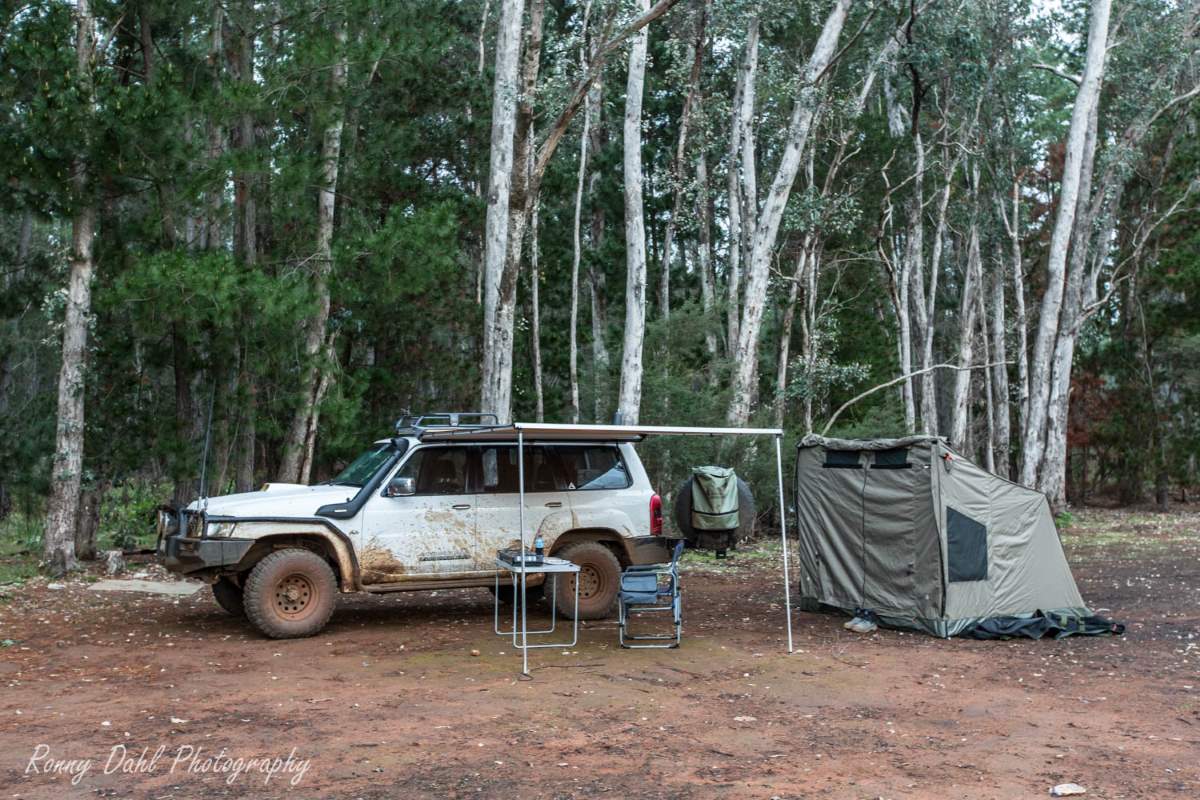 Click Any Image To Enlarge Or Open Photo Album.
Vehicles factory stats (NOTE* modded details below):
Make model:     Nissan Patrol GU6
Engine:              Zd30 CRD
Drive train:        Part time 4wd
Suspension:      Coils and solid axles
Jack's mod list for his GU Patrol Wagon:
Engine: 
 2.75" exhaust, Chip it dominator mk1
Drive train:
Diff lockers - Front and rear ARB air lockers
Electric upgrades:  
Dual battery with rear distribution board
 Lights: 
42" double row lightbar & front mounted spot lights 35watt halogen Lightforce 240's.
Comms & GPS: 
Uniden uhf, Barret 550 hf, iPhone with booster aerial
Suspension and tyres: 
2" Amada remote red shocks and king springs, 33" Maxxis bighorns x6
Bar work and exterior mods: 
Nissan steel winch bar, Scrub bars and sliders, Dual rear wheel carrier
Back of the wagon: 
Drawers with Fridge slide, Cargo barrier, on the long trips a 60l fridge & just an Esky for the short trips.
Interior mods:
Overhead console with Nissan trim, switches, winch isolation switch & Isolator, scan gauge and Pillar pods with Boost and EGT's.
Recovery gear: 
12,000lb Winch with rope, Maxtrax & High lift Jack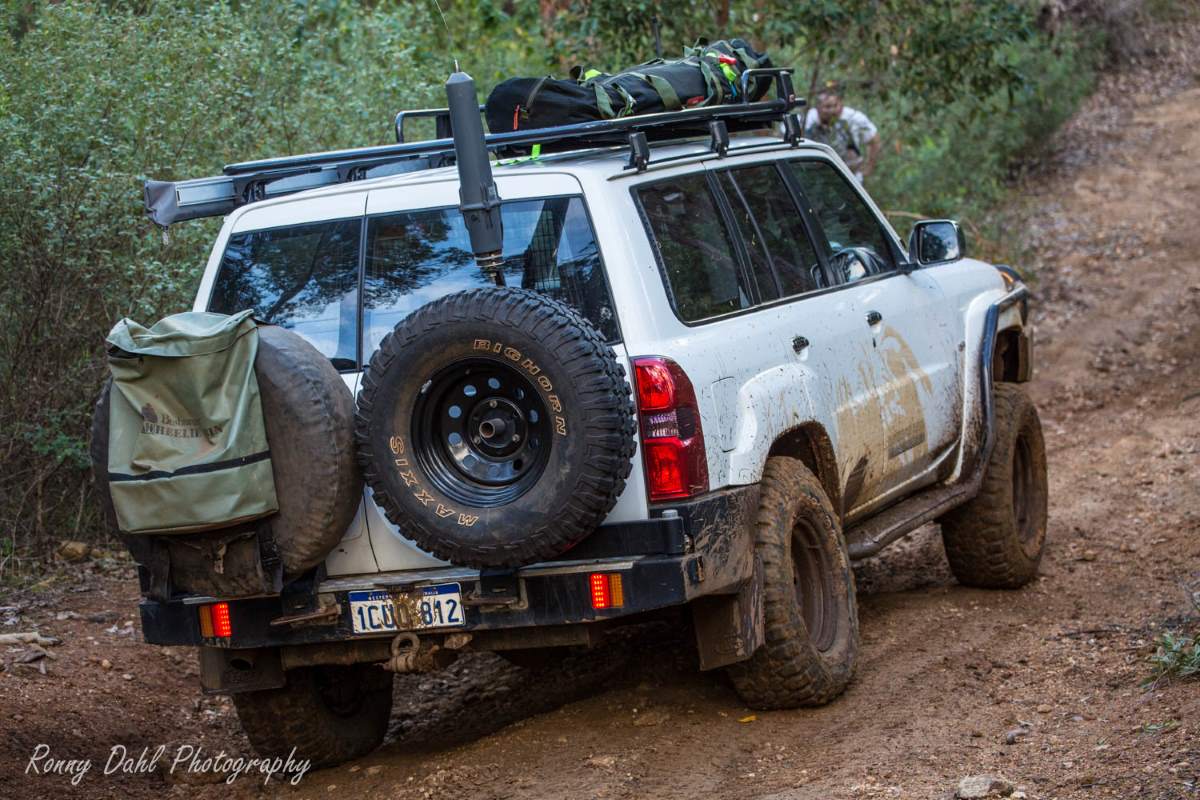 Jack

'

s top 3 trips in the GU
Brunswick

Nannup, Pemberton, D'entrecasteux.

Julimar
Unstoppable moment in the Wagon:
Tackling those steep slippery hills in Nannup in the wet.
Most scary situation in the GU Patrol Wagon:
Getting half way up a track in Nannup with the roof top tent on and slipping into a rut while trying to reverse back down.
I would have rolled the vehicle if it weren't for making my wife stand off the side. The weight didn't make a difference but her face when I put my seat-belt on was enough to tell me I'd better get the patrol down safely!
I still haven't heard the end of it :)
Jack's modification tips:
Like with any turbo diesels, but especially with a zd30 make sure you fit as much engine protection as possible.
Things like EGT and boost gauges tell you what's happening before it's a catastrophic failure.
Catch cans and EGR blanks can be useful to for keeping everything clean.
The Video Of Jack's Patrol.
---
Leave GU Patrol Wagon And Go 4 Wheeling In Western Australia.
---
Jan 25, 21 12:15 AM

My navigation and communication devices used in the LandCruiser on our adventure trips...

Jan 24, 21 11:47 PM

Not all mud is clay based, but where you find it you will always find mud, if it's been raining that is....

Jan 24, 21 11:22 PM

The Cervantes to Jurien Bay 4x4 Track is 25 km+ and takes you across sand dunes, sand tracks, onto the beach and even a couple of water crossings if you are up for the chalange...