This Ford Ranger PX is the second Ranger featured on modified to date, although they are both Ford-Ranger's this one is setup very different and the main feature on this PX Ranger is the custom rear tray which Dylan (the owner) has modified more than 3 times, adding those extra bits and bobs and improving other mods at the same time.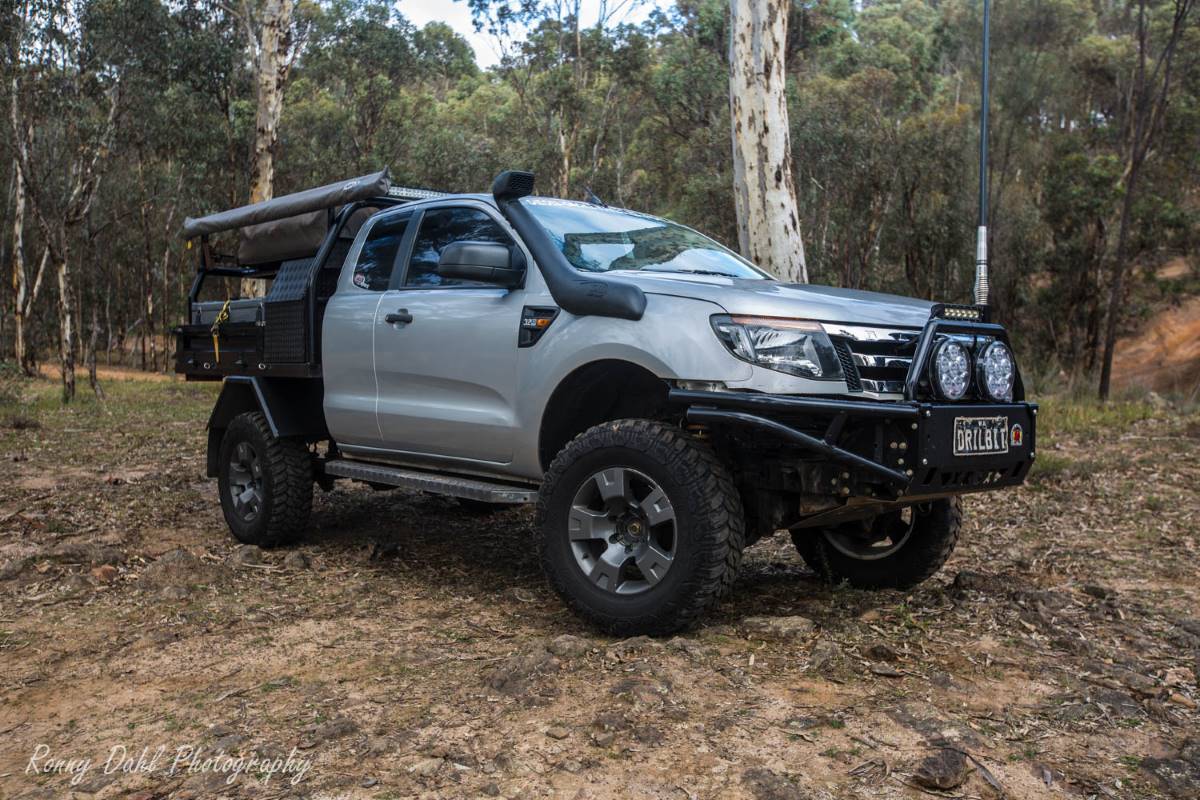 Click Any Photo To Enlarge Or Open Photo Album.
Sorry, Does NOT work on mobile phone.
Dylan used to own a 79 series Landcruiser and says he is happier in the 4x4 PX Ranger, one of his main reasons was the fuel consumption and comfort.
Not only does this Ford-Ranger PX look tough it's also very practical and well thought out. Build details below and a full video too… 
---
Vehicles factory stats (NOTE* modded details below):
Make model:     Ford Ranger PX
Engine:             3.2L Turbo Diesel             
Drive train:        Part time 4x4 
Suspension:     IFS Front and Solid rear leaf spring 
---
Dylan's mod list for his Ford-Ranger PX:
Engine:  
3 inch Exhaust, No muffler & Side exit
Electric upgrades:  
Duel Batteries, Dual Battery Monitor, Overhead Switch Panel, Scan gauge 2
Lights: 
X-ray Vision 220 LED Spotlights, 12inch KORR Light bar, eBay 50 inch Light bar & eBay 32inch reverse Light Bar
Comms & GPS: 
80ch Uniden UHF with GME Antenna
Suspension and tyres: 
2inch Tough Dog Lift Kit, 2 inch Strut Spacers, and 2icnh Extendible Shackles
Bar work and exterior mods:
Xrox Bar, Custom Sidesteps, Custom Tray, TJM Snorkel
Custom rear tray: 
Custom tray with custom toolbox housing air compressor and light switches for the tray. Custom tent and awning rack. Rear rack also holds the high lift jack.
Recovery gear: 
Front Mounted Winch, 3 * ARB Snatch Straps, Drag Chain, Winch Pully/block, 5 * Shackles and 1 * Rear Hitch Receiver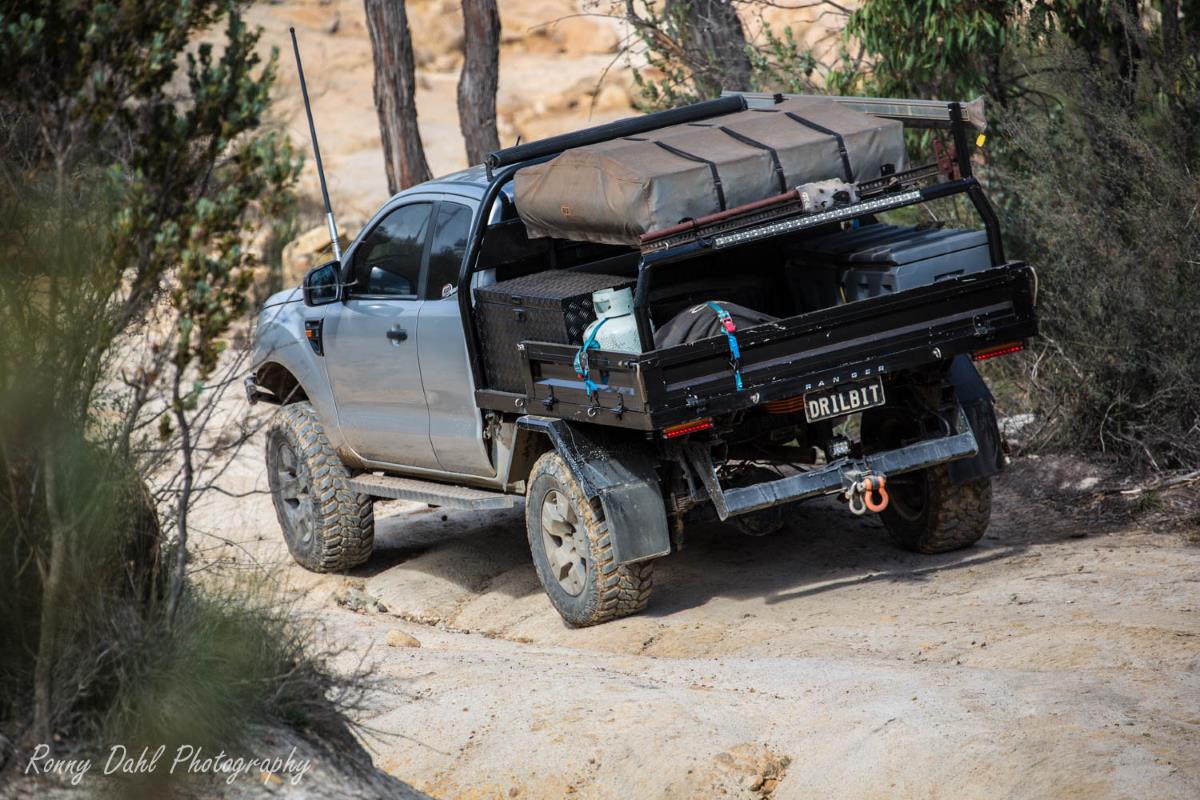 ---
Dylan's top 3 trips in the Ranger PX:
James Price Point
Karijini National Park
Yeagarup
---
Unstoppable moment in the Ranger PX:
Making it to the top of Callcup Hill.
---
Dylan's modification tips:
If you've fitted a bulbar you will need a snorkel as the air intake becomes exposed to sand, dirt and water.
---
Top 3 tips with the PX Ranger:
1.     Factory air box doesn't seal around the lid and a rubber seal is needed  
2.       a 3 inch exhaust opens up more torque down low
3.       33 inch tyres fit on standard suspension
---
Things to look out for on a Ford Ranger PX:
Front output shaft is prone to leaking.
Bash plates are weak.
Watch The Modified Video.