Modified Ford Ranger XLT "Modified Episode #9"
We have had many request to feature a Ford Ranger XLT, well stop waiting. Chris recently joined us on a triple modified day shoot and brought his Ford Ranger along, which has a unique looking front end which took me a while to workout (see if you can spot it).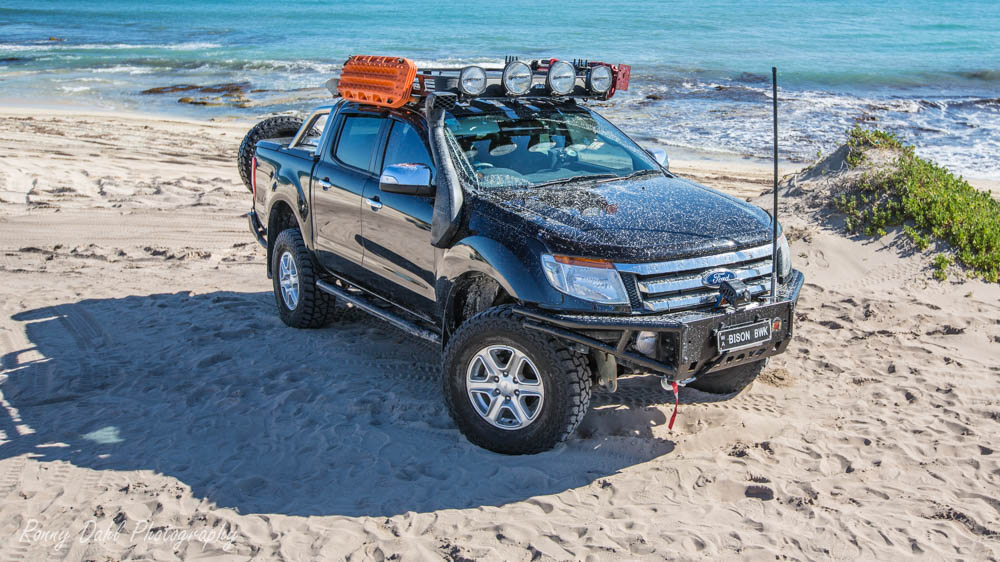 Click Any Image To Enlarge Or Open Photo Album.
One of the unique things about the Ranger is the 5 cylinder motor and the 6 speed manual gear box!
Clearly Ford have thought about this vehicle for towing and suiting as a work house which is great for the off-road enthusiasts as the power and torque will suit 4WDing very well.
The Ford Ranger XLT also comes with a factory rear locker which is a super thing/improvement to have from factory!
Chris had no problems navigating his Ranger XLT up and down the dunes at Wilbinga thanks to the diesel engine torque and the rear diff lockers.
Chris did mention the problem with the turbo lagging in the Ford Ranger XLT but corrected it with a few handy mods, so for you Ranger owners,
feast your eyes upon the mod list for ideas and watch the in-depth video from our modified outing.
Vehicles factory stats (NOTE* modded details below):
Make model:     PX Ford Ranger XLT                  
Engine:     3.2ltr 5cyl             
Drive train:       IFS front and solid rear axle, 6 speed manual, Factory Rear Lockers
Suspension:     Coil over fronts, rear leafs and shocks  
Chris's mod list for his Ranger XLT:
Engine:  
Stienbauer Performance Module, 3" Stainless steel exhaust system, Snorkel, idrive throttle booster, UniFilter
Electric upgrades:  
Cooplertec rust protection - (dual bat, work lights, on-board compressor, invertor all getting installed next month)
 Lights: 
x2 light force Genesis, x2 light force Venom- roof mounted
x2 Light force lancer - fogs
Comms & GPS: 
Uniden UH7760NB plus 6db Ariel, Hema HN7
Suspension and tyres: 
2" lift consisting of - Iron Man Foam cell shocks and coils, top dog 500kg rear leafs - Mickey Thompson P3's 33" - 285/70/17
Bar work and exterior mods: 
Xrox front bar, Kaymar rear bar, Dominator 4x4 (Qld) Sliders, Rhino Rack Pioneer Tray
Back of the wagon: 
All Elec work and fridge slides/drawers are the next mod next month.
Recovery gear: 
Maxtraxx (roof Mounted), Shovel, 11,000lb Runva 12v winch (Dyneema rope) All straps, shackles, and dampners, hi-lift jack.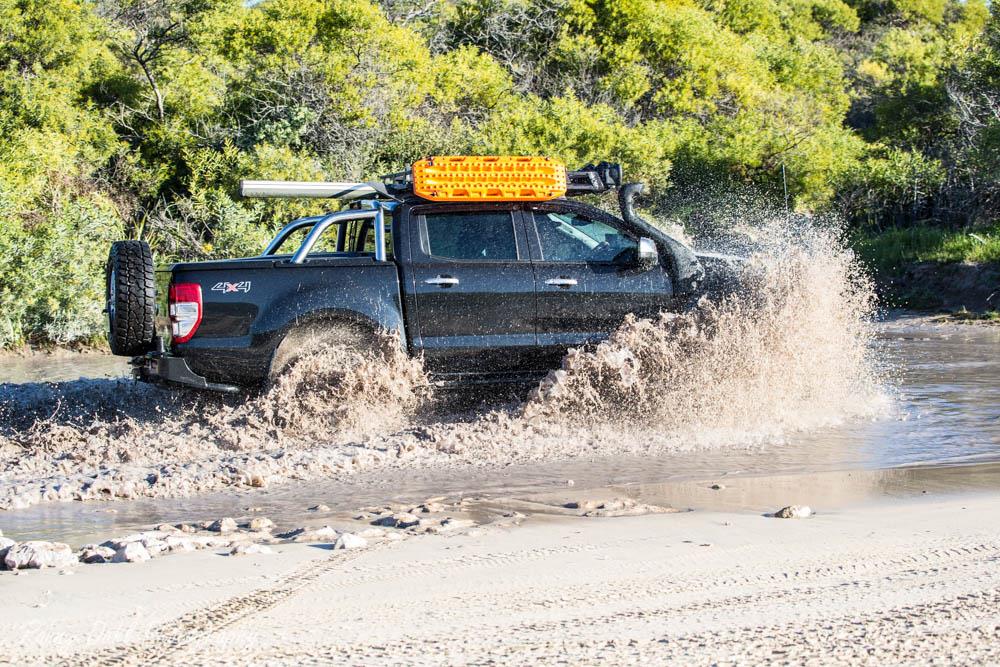 Chris's top 3 trips in the Ranger XLT: - 
Mostly Family camping trips - Holland track is getting planned
Wageo/ lucky bay  (beach and reef fishing, sand dunes)
D'entrecasteaux NP (ranger club weekend away)
Hamelin Bay and surrounding tracks (Sons first camping trip (9months old))


Unstoppable moment in the Ford Ranger XLT: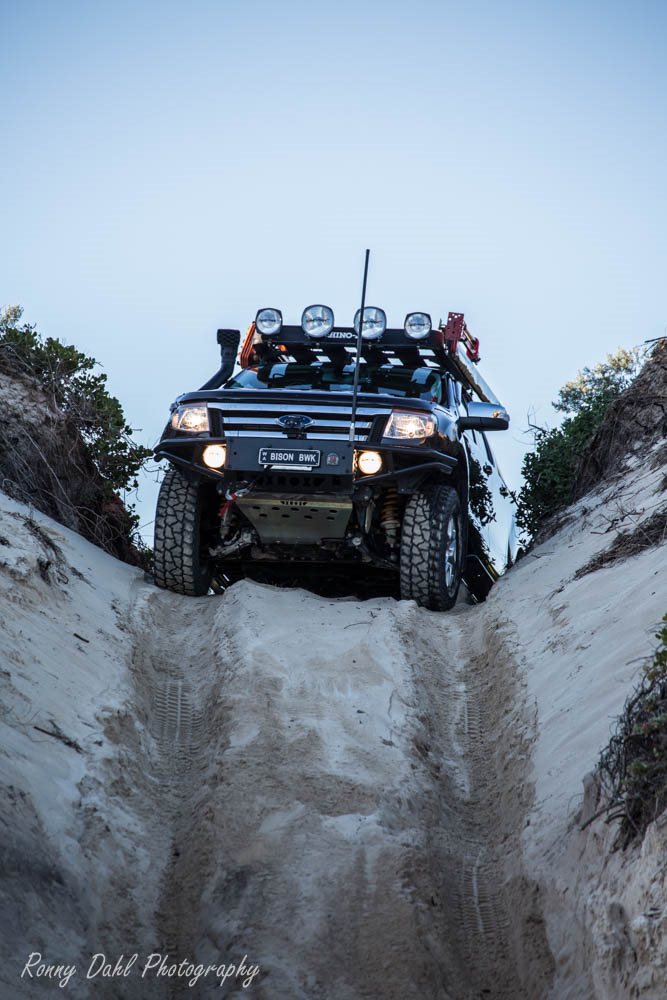 No real stand out, I'm normally the one in the group that says "ill do it, or I'm first" - it's always good to pull through and then watch the others get stuck.
Was recently at Julimar State Forest and on the steep hill climbs there in torrential rain, Ranger made it up first go, with no real hardship, then had to spin round and winch the rest of the convoy up as I was the only one with a winch!  

Most scary situation in the

 Ranger XLT:
Stuck in the middle of a bog/water hole after the engine had died, only 7000kms on the clock - big wake up call to a relatively new 4wd'er
Chris's modification tips:
If you get a new front bar, and it involves cutting the inner guard in the wheel arches, do not even think about water crossings without a snorkel!
I know money is the issue, but seriously buy or save for the market leading products, to many stories of cheap and nasty (eBay) gear not performing, and having to replace, or worse!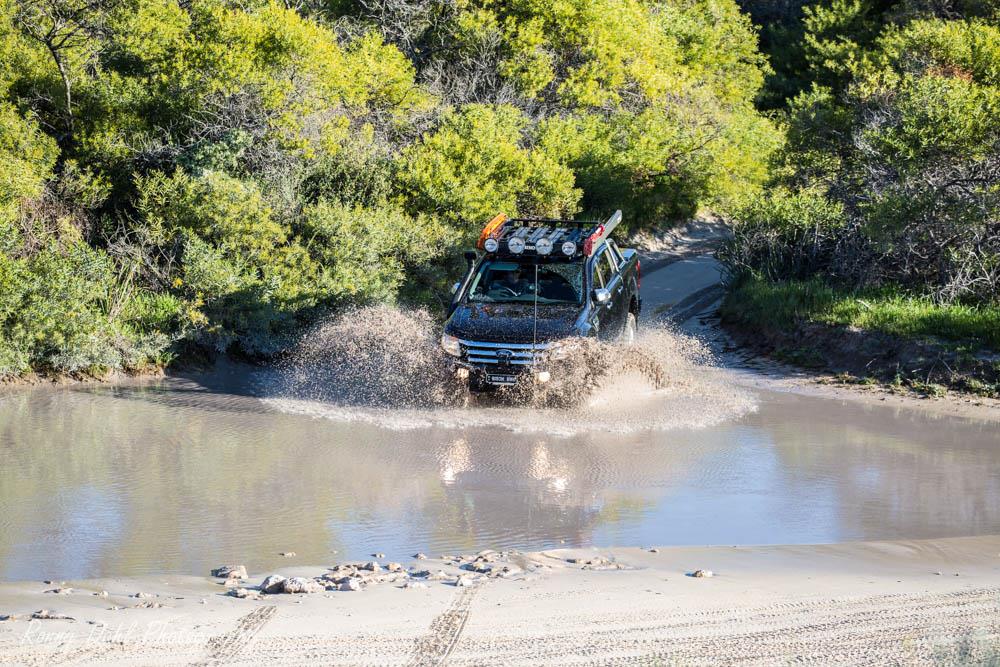 Top 3 tips with the Ford Ranger XLT:
1.   Snorkel Snorkel Snorkel    
2.   Not done it myself but will be v.soon, install rear seals for the tray, sucks dust in like a hoover!     
3.   The XLT is a pretty capable and powerful truck, with the rear lockers there's not much it doesn't conquer, and always try slow and steady before crash and bash, you'd be surprised how far it gets!  
See The Full Video Here.
 Links:
Medicar Automotive Solutions - Bibra Lake - George.
Mumfords Custom Anything - Ryan.
Jul 19, 21 11:58 PM

D'Entrecasteaux National Park has lots to offer for any 4 wheel driver! East of Windy Harbor and South East of Northcliffe are many great 4x4 tracks, remote...

Jul 19, 21 11:28 PM

How to fix your CV Boots on the track, this is quite easy to repair if they have just come ....

Jul 14, 21 02:29 AM

This Toyota Custom 80 series Landcruiser on Modified could very well be the best 80 series you will ....
---
Leave Ford Ranger XLT And Go 4 Wheeling In Western Australia.
---