The Ford Maverick 4x4 SWB (Short Wheel Base) is another first for Modified.
This one being a 1989 model and is in very good condition not to mention setup up well for play and touring considering the size of the vehicle.
I saw this nice rig at the Lancelin Muster and managed to get hold of the owner Nido.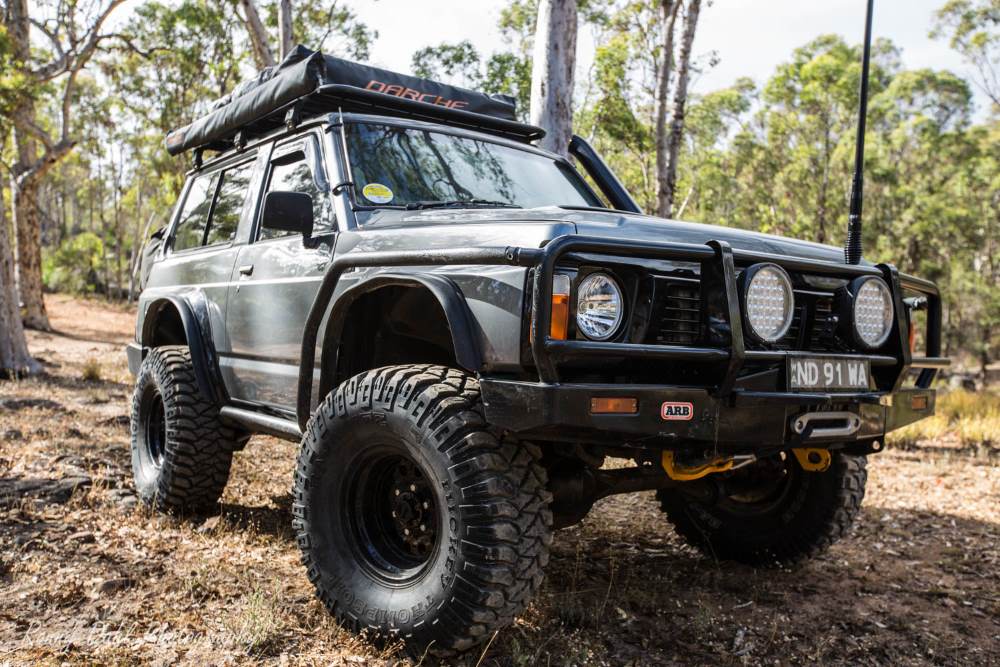 Click Any Image To Enlarge Or Open Photo Album.
Nido has made the most of the tight space in the rear and tells us the importance of having draws and a roof rack. It's a well-balanced setup running big tyres for the rough stuff even with all the weight on the roof.
The Ford Maverick is basically a Nissan GQ Patrol rebadged by Ford, it's the same vehicle the same engine all replacement parts are all Nissan factory stock.
---
Vehicles specs (NOTE* modded details below):
Make model: Ford Maverick SWB 1989
Engine:   TD42 Turbo Diesel
Drive train:   Manual Transmission with manual locking hub
Suspension: Coil all round with live axles
Nido's mod list for his Ford Maverick 4x4 SWB: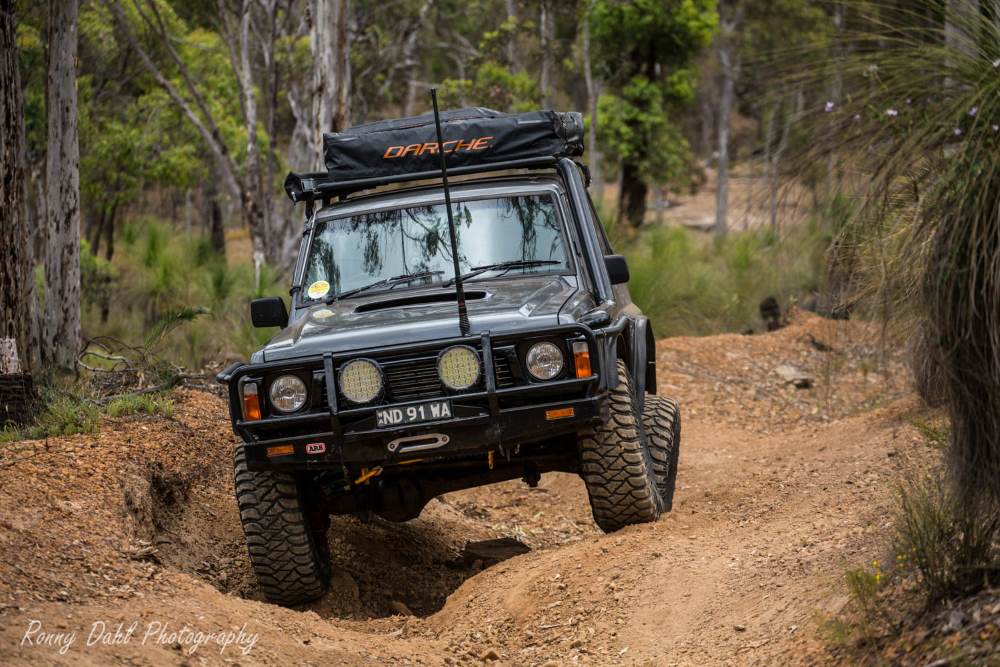 Engine:
-TD42 Turbo Diesel
-DTS Turbo
-DTS Intercooler
-4 inch custom stainless snorkel into 4 inch air box
Electric upgrades:  
-Dual batter system
Lights: 
-9 inch LED spotlights
-LED reverse/work lights
-50 inch single row light bar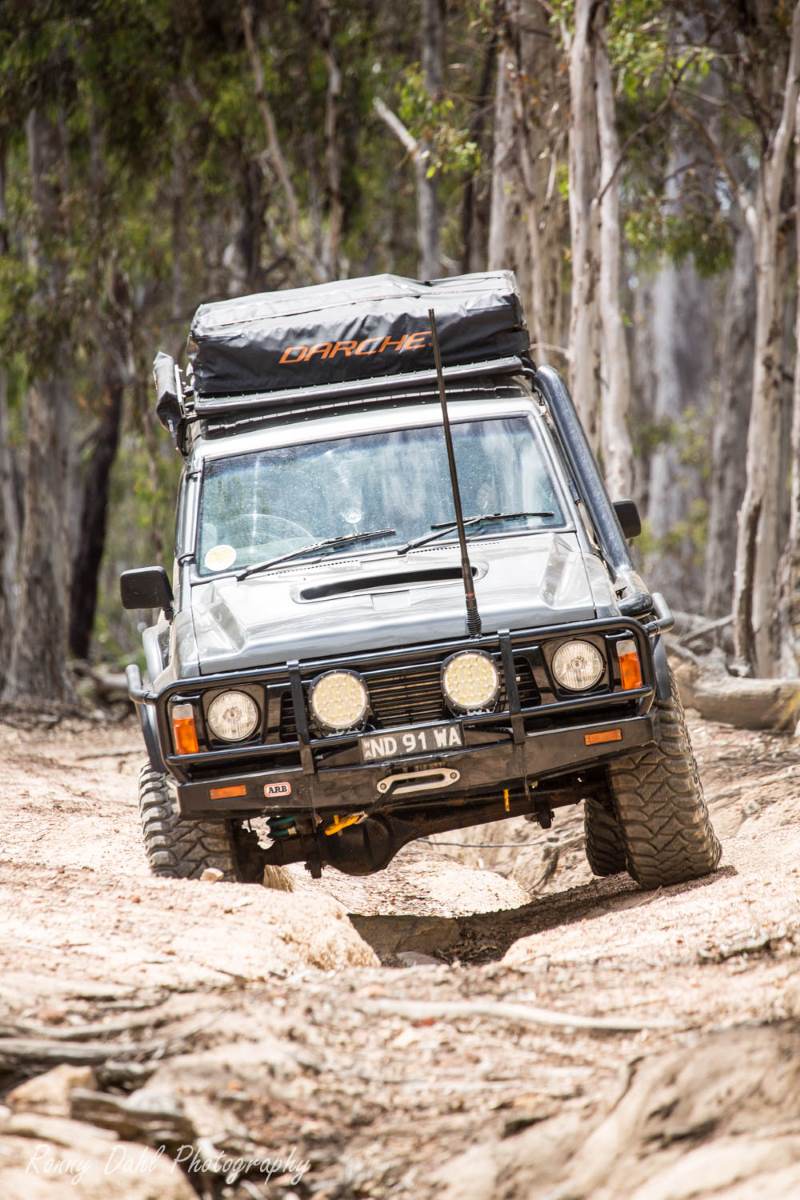 Comms & GPS: 
-GME 4500 80 Channel UHF
-GME 6.6db aerial
Suspension and tyres:
-2 inch Dobinson's HD springs
-Fox remote reservoir shocks
-All heavy duty arms underneath
-35x12.5R15 Mickey Thompson MTZ on 15 inch black alloy wheels
Bar work and exterior mods: 
.ARB Deluxe Winch bar
-Scrub bars into Xrox sliders
-Custom rear bar with swing away spare wheel carrier
-Steel flat roof rack
Back of the wagon/ute: 
-Outback Accessories drawers
-40L Engle fridge
-Cargo barrier
-Fold down barn door table
Recovery gear: 
-Winch
-Front and rear recovery points
-Maxtrax
-Hi-lift jack
---
Unstoppable moment in the Ford Maverick 4x4:
-Climbing Harvey Dam hills in winter
Most scary situation in the Ford Maverick SWB:
-Powerlines track, almost slid in a big ditch that would have rolled shorty onto its side
Nido's modification tips:
-give things a crack don't pay someone else do it all
---
Things to lookout for with this model Ford 4x4:
-Rust (roof, under battery tray, floor pans)
Top 3 tips with the Ford Maverick SWB:
1.      -Bigger tyres
2.      -Turbo
3.      -bar work protection
The Modified Video.