4xOverland Troopy, Modified.
Another collaboration video, this time again with Andrew St Pierre White and his 4xOverland Troopy.
You have been asking for this modified for some time now… Well here it is we made it happen and this is one hell of a cool setup. A setup that is the result of 32 years of 4 Wheel Driving.
Get the note pads out as we discuss this build and talk about 4wding and camping in general. 60mins of golden content, enjoy…
Click Any Photo To Enlarge Or Open Photo Album.
Sorry, Does NOT work on mobile phone.
---
Vehicles factory stats (NOTE* modded details below):
Make model:   2017 Landcruiser Troopy Gxl vdj78 series
Engine:           4.5ltr v8                    
Drive train:      Manual    
Suspension:   OME 400kg rear springs, OME BP51 shocks front and back.
---
Andrew's mod list for his Toyota 4xOverland Troopy:
Engine: 
·         Unichip Q4
·         Supplementary fuel filter system
·         Oil catch can
·         Diff and gearbox breathers
Electric upgrades:  
·         This list would need two hours to complete. Based on 2x76a/h lead crystal batteries and a Redarc 40-amp DC-DC charger
Driving Lights: 
·         none at this time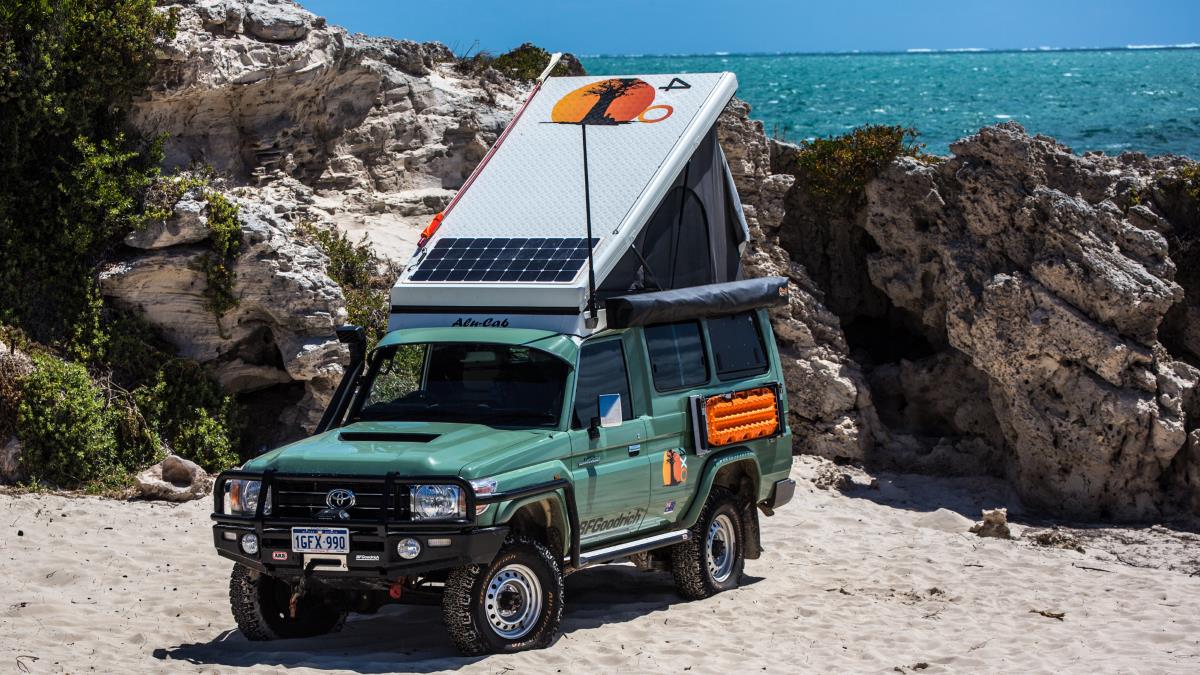 Fuel capacity and range:
·         2x90L. ±1200kms on road, ±1000 kms on the track
Back of the Troopy:
·         Too much to mention here, but based on the Alu-Cab Hercules camper conversion and QuickPictch drawer systems. SnoMaster fridges.
Interior (cab): 
·         Overhead console and dept interior centre console is very nice on the long run. I hate the standard seats. Sound insulation from Car Builders works very well.
Driver door arm rest from a shop in Dubai. Centre coolie fridge by SnoMaster. Overhead console part of Hercules conversion.
Recovery gear: 
·         Pretty ordinary straps and stuff. 4 Maxtrax. 1200lb Zeon winch.
---
Andrew's top 3 trips in the 78 Landcruiser:
a.    Canning Stock Route
b.    Holland Track
c.    Trans Australia, Simpson, Gun Barrel in 2019
Unstoppable moment in the 78 Landcruiser:
None to report
Most scary situation in the 78 Landcruiser:
None to report
---
Top 3 tips. 
1.     Keep it light
2.     Keep it light
3.     Don't have tyres that are too wide if you want to go off-road. And, keep it light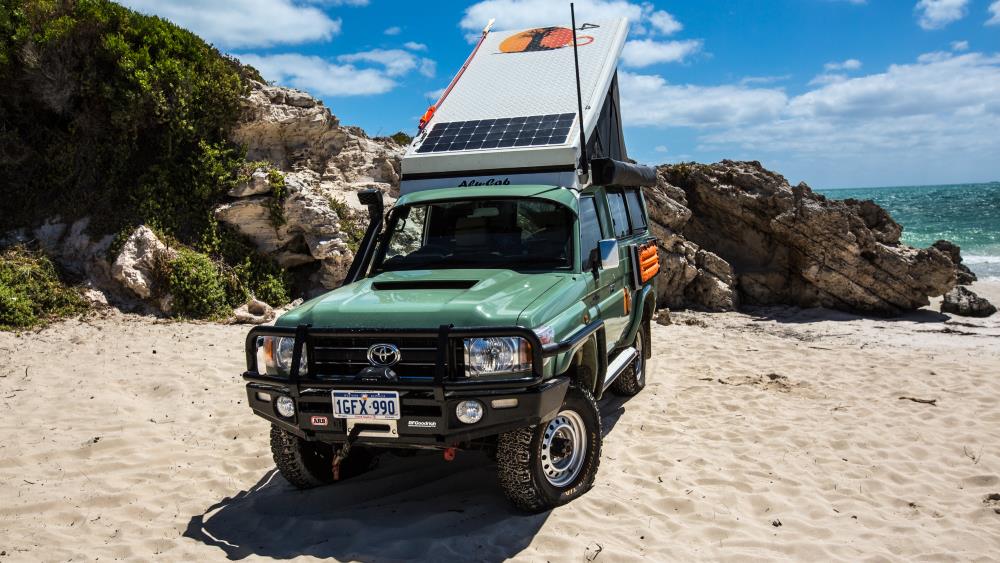 ---
Best 3 mod/s you have done and why on the 4xOverland Troopy:
            •           Hercules roof conversion
            •           Instant shower and hot water system.  Ooo la la!
            •           Sound insulation
What made you decide to choose this vehicle?
I love the Troopy. This is my 12th 4x4, 6th Land Cruiser and 2nd Troopy
Best thing about the 78 Landcruiser:
Can be converted into a camper unlike any other small 4wd wagon
Worst thing about the 78 Landcruiser:
Seats and standard suspension, price
What inspired you to build the Landcruiser?
My work. Had one before
---
The Modified Video.
Nov 21, 23 07:40 PM

On this page we cover 4x4 off road tracks within a 250 km radius from Perth...

Nov 21, 23 07:35 PM

Jurien Bay 4x4 tracks info and general information about the area...

Oct 10, 23 09:31 PM

This caravan park is very clean. The ablutions are spotless. The washing machines are free but need to keep them clean. Easy parking for big rigs and if
---
Leave 4xOverland Troopy And Go 4 Wheeling In Western Australia.
---