Lucky Bay Kalbarri:
Distance from  Perth:552km
Nearest fuel: 25km Port Gregory Caravan Park or 65km Northampton
Track/beach length: 40km+ from the entrance which is more or less the middle it's a 20km beach run north and south.
Lucky Bay Kalbarri, such a fitting name as this area is jaw dropping gorges! Australia should really be called "Lucky Country".
There are some many beautiful places in W.A. alone and Lucky Bay Kalbarri is easily up there!
It's a place where you can still camp legally on the actual beach which is sadly starting to become a unique thing.
Our first ever visit to this place was just after one hell of an adventure to Murchison Off-road park so our trucks were well covered in red dirt.
Coming straight from the outback to the coast was an experience in itself, even just the contrast of the red dirt trucks on the beautiful white sand of Lucky Bay was a site to see!
Lucky Bay Kalbarri is quite a long beach area with plenty of dunes to setup camp behind should the wind be a bit strong, now all beaches are prone to rough swells and at times are not safe to swim in; however with Lucky Bay there is a perfect area where the waters are calm about 90% of the year round.
This is due to a rock and reef running for over 2 kilometres which makes a great place for the kids to swim, throw in a line, kayak, you can name the rest!
Just like Wedge and Grey the area has its fishing & holiday shacks just at the beach entrance, at the shacks are a few big rubbish bins which are more than likely why the beaches are so clean.
The sand can be real soft and if you travel by solo vehicle some recovery boards (i.e. Maxtrax/Treds) can be a real holiday saver, tyre psi of around 15 should be ideal but as always sand can change overnight.
TWO Lucky Bay's!?
Don't get this confused with Lucky Bay near Esperance; this is Lucky Bay between Geraldton & Kalbarri! Yes we have two Lucky Bays in W.A.
and they are both just as awesome but in different ways, (so if you were looking for the other Lucky Bay then click here).

4WDing in the dunes at Lucky Bay Kalbarri:
The dunes at Lucky Bay Kalbarri are great for exploring as they are huge in areas and make for great challengers, just make sure you hit the dunes straight on up and down never sideways or on angles.
We had plenty of fun out there and we were just 2kms away from camp most of the time, however it did get very windy out in the dunes but that's pretty normal for the afternoon.
The dune system stretches quite far north from the entrance.
Camping on beach:
Camping just 30-50 meters from the shoreline is nearly possible for the entire length of the beach; we found a great place which was occupied already however they were just starting to pack up.
This area was surrounded on three sides by dunes and with some clever parking of the 4 Wheel Drives we had perfect wind cover on a very windy day.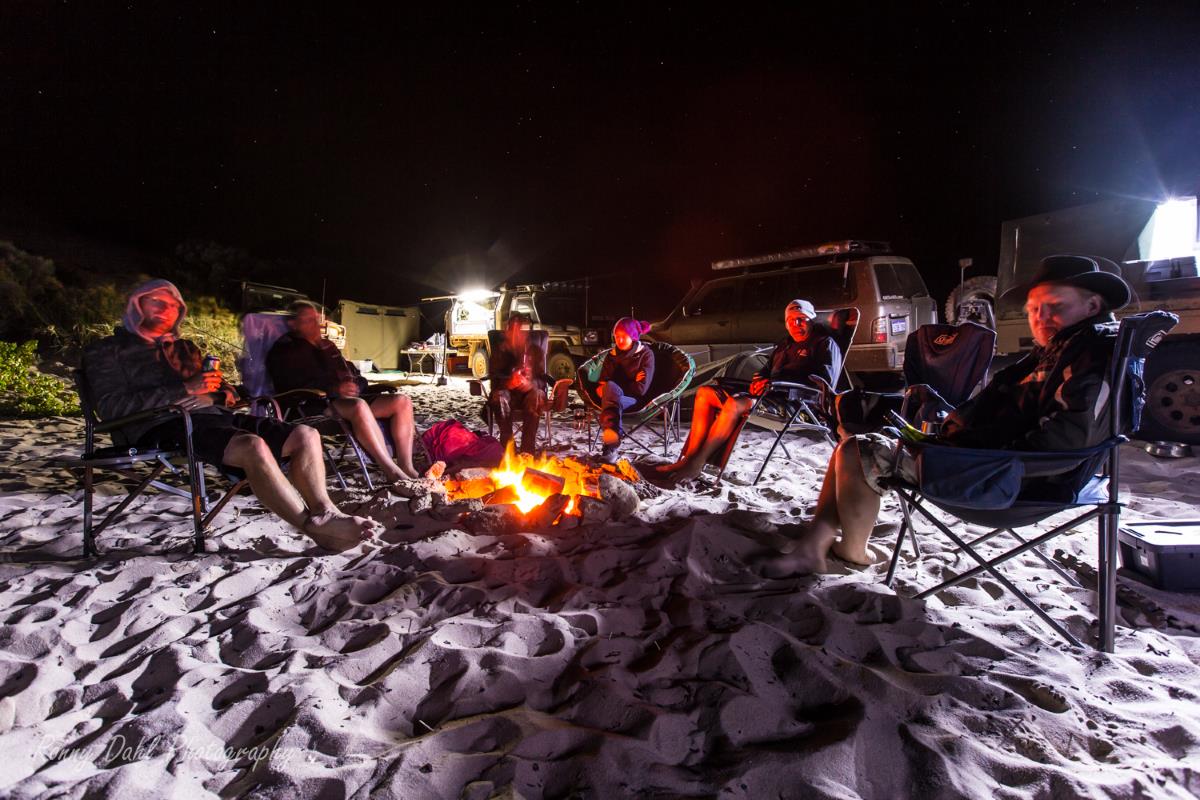 Things to do:
4 Wheel Driving the beach & Dunes
Camping
Relaxing on the beach
Snorkeling
Beach activities
Fishing
Surfing smaller waves

General Track conditions and difficulty:
Easy-Medium (medium if navigating the sand dunes)
Soft sand, moving tides and steep dune systems, take care bring recovery gear and lower the tyres to 15psi as a start. If you are traveling solo don't drive the shore line! It might be a harder surface but you will get caught out somewhere, we pulled out 3 girls who did this exact thing and the waves were starting to lick the vehicle.
Remember the safety of your passengers, vehicle and your own well-being is your responsibility!



Best time to go: 
Any time other than winter is good. Mid-summer on the hottest days this is the place I'd love to be!
Full waypoint details below:
| | |
| --- | --- |
| For information about How to enter the GPS Way-points into Google Earth see this video. | |
---
For information about How to enter the GPS Way-points into Google Earth
see this video.
---
Access road from the highway:
| | |
| --- | --- |
| Latitude:       28° 3'21.54"S | Longitude:        114°11'27.18"E |
---
Mid Beach access (via the shack area):
| | |
| --- | --- |
| Latitude:        28° 2'53.77"S | Longitude:         114° 9'42.47"E |
---
Protected calm waters, perfect for all beach activates, great for kids:
| | |
| --- | --- |
| Latitude:             28° 0'58.90"S | Longitude:         114° 9'19.48"E |
---
The camp area we used:
| | |
| --- | --- |
| Latitude:             28° 0'36.27"S | Longitude:         114° 9'17.48"E |
---
Rubbish bin area:
| | |
| --- | --- |
| Latitude:             28° 3'1.51"S | Longitude:         114° 9'54.90"E |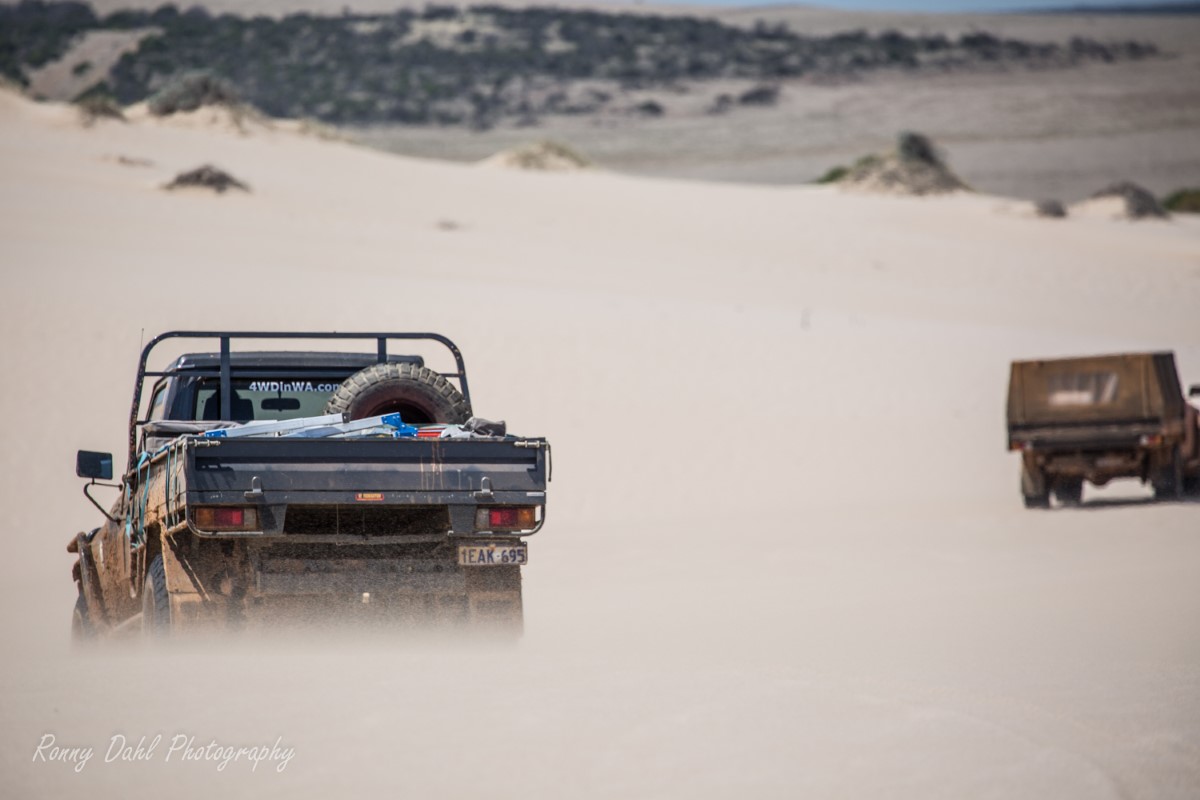 ---
Nov 21, 23 07:40 PM

On this page we cover 4x4 off road tracks within a 250 km radius from Perth...

Nov 21, 23 07:35 PM

Jurien Bay 4x4 tracks info and general information about the area...

Oct 10, 23 09:31 PM

This caravan park is very clean. The ablutions are spotless. The washing machines are free but need to keep them clean. Easy parking for big rigs and if
---
Leave Lucky Bay Kalbarri And Go 4 Wheeling In Western Australia.
---