Murchison Off-Road
Adventure Park, aka MOA:
Distance from Perth: 590km
Nearest fuel: Binnu 80km south,
Current track length: Many tracks to explore.
The Murchison Off-Road park Has closed!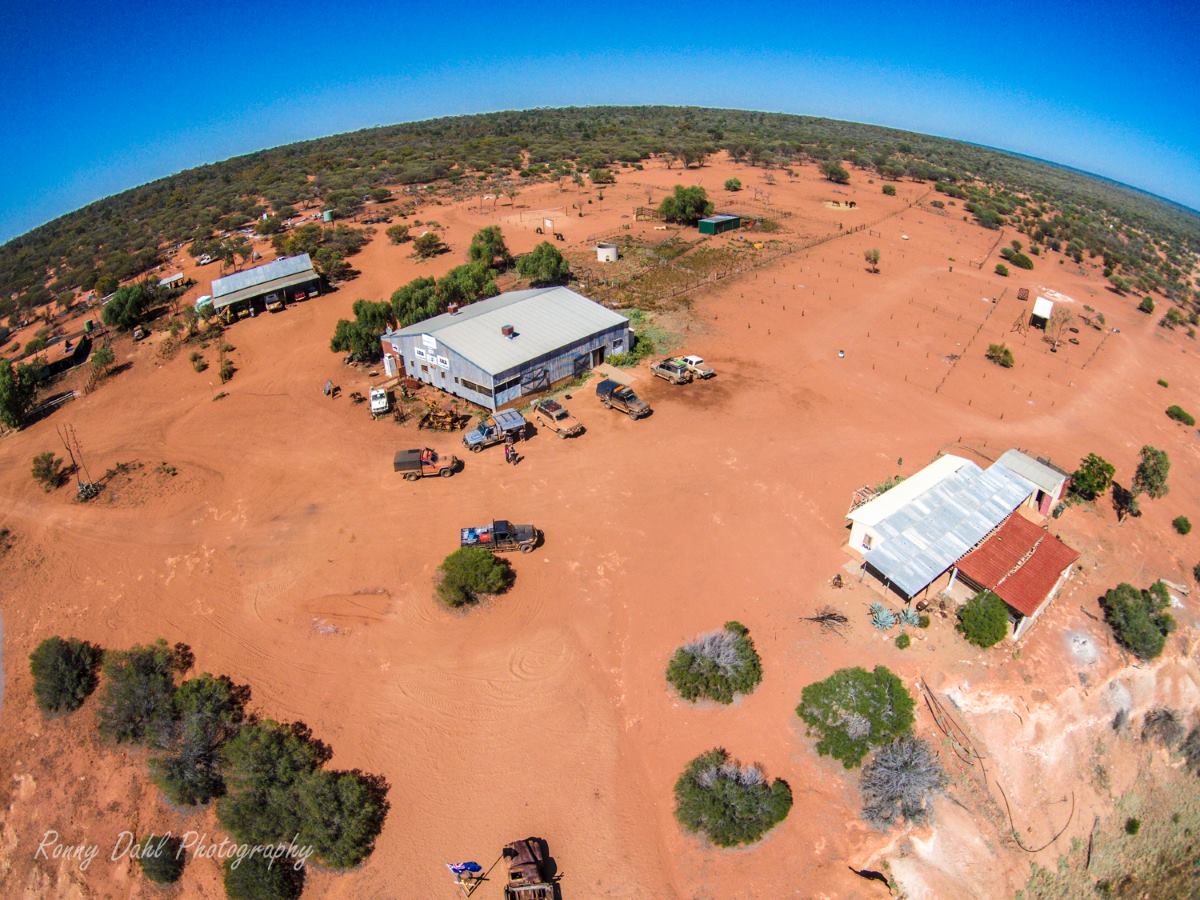 3 Landcruisers and 2 Patrols on a Thursday morning hitting the highway at 3am of a seven hour mission to Murchison Off-Road Adventure Park with more than just the outback.
That "more" was plenty of though tracks causing maximum flex and wheel lifts in some of the most beautiful outback landscape you'd find within 700kms from Perth.
That "more" was some of the best camping locations found in the red dirt country and all of these were along the Murchison River at the Murchison Off-Road Adventure Park.
This place is not just about wheel lifts and flexing however, it's about anything 4 Wheel Drive from stock to heavy modified vehicles, from blokes weekend to family holiday & from a short trip to a longer trip. This area will suit most 4wd enthusiasts.
Why many miss out on the beautiful outback western Australia:
Lots of us dream of going to the Outback to see the real heart of Australia, red dirt, red dust and some unforgettable landscape with the touch of remoteness.
Most of the 4wd population more than likely won't see it due to the below; however Murchison Off-Road Adventure Park makes this a very possible experience!
The main reasons a lot of 4wd folk don't
go to the Outback are; 
·         Firstly it's remote so a good emergency plan needs to be in place if something was to go wrong and this is not a skill set the average 4wd family will have.
·         Being setup for 100% self-sufficient camping.
·         No running water available on most stations for visitors.
·         No shower blocks and toilets.
·         No other services.
·         Worried about getting stuck with no help at all (can be deadly).
Why Murchison Off-Road Adventure Park
is different and opens possibilities?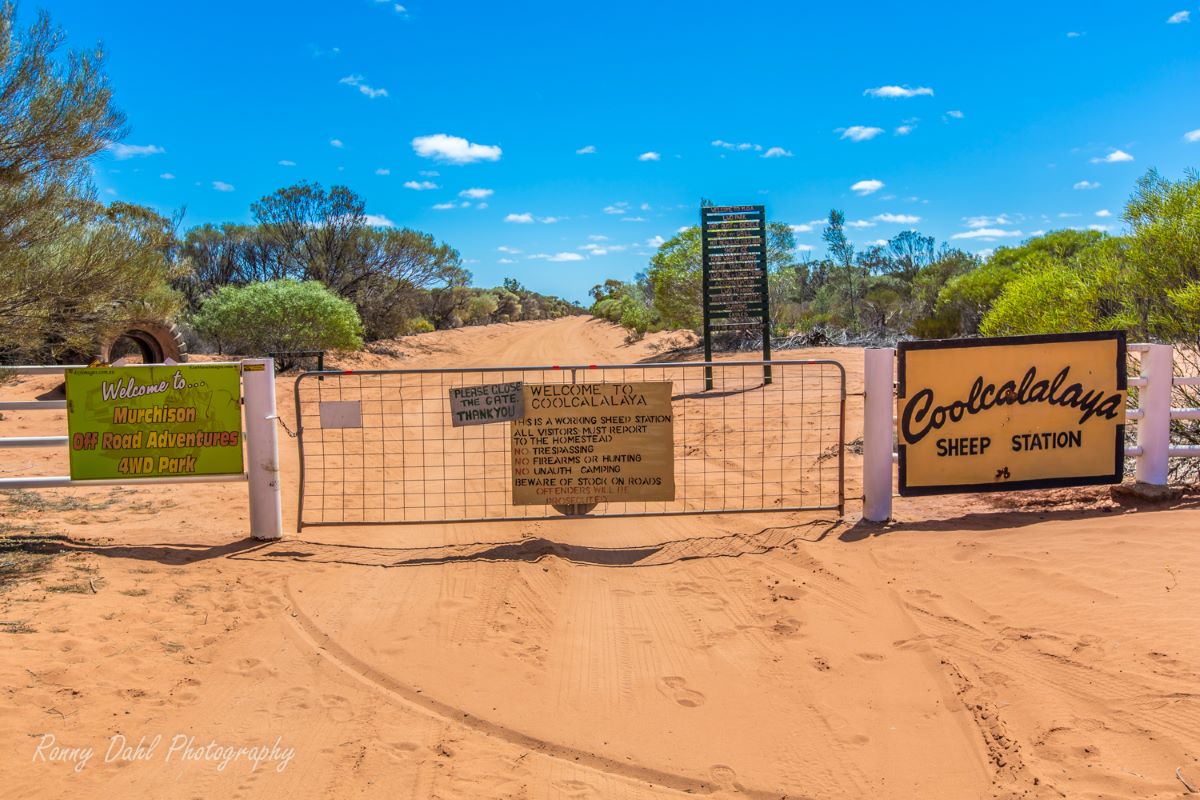 ·         Most other outback stations (possibly all) don't have as many kids and family activities as MOA, such as; playground, kids train, horse riding, archery and more.
·         They have camp grounds with running showers, toilets & rubbish bins which get emptied each week.
·         Murchison Off-Road Adventure Park even have a PUB at the station, YES A PUB! With great tasting food and cold BEER!
·         Very friendly station owners (Mal & Bev) who run the entire area (campgrounds, pub, and services)
·         One could almost say MOA is a caravan park with everything in the middle of nowhere.
·         4wd track course's some easy and some very hard!
·         The Murchison River is another great reason as swimming and canoeing is allowed, some campgrounds even have a rope swing.
·         Murchison Off-Road Adventure Park is a pet friendly station and contains no 1080 poison.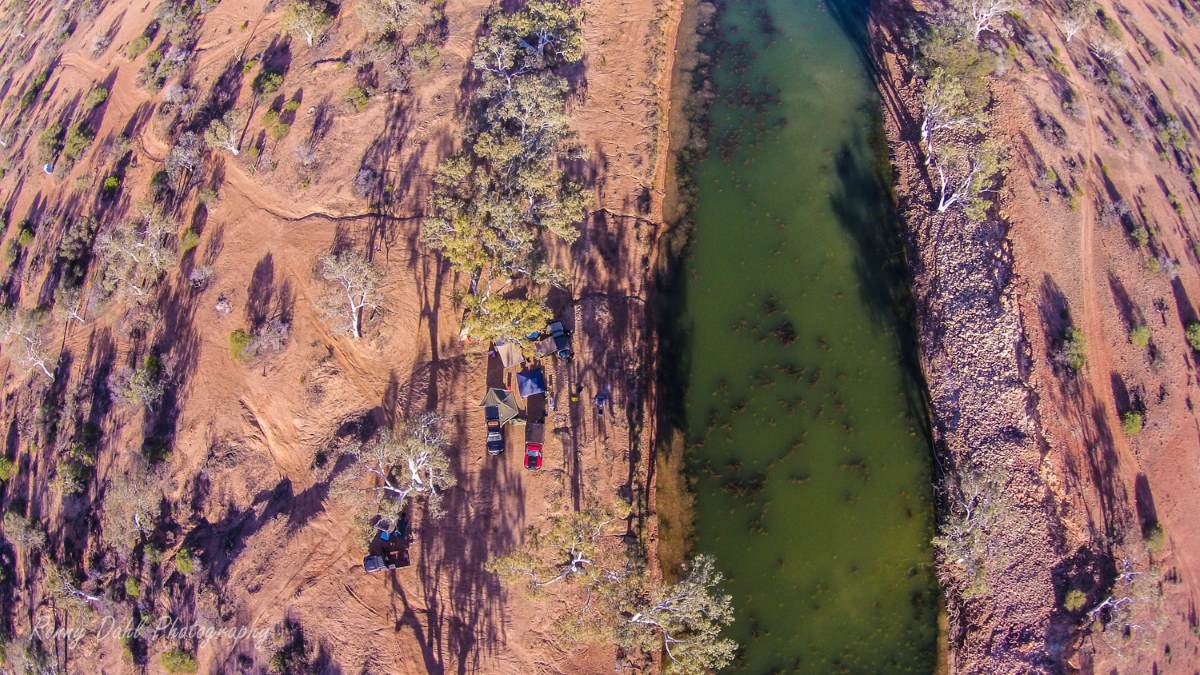 What to expect from most outback stations:
As all outback stations they all have history and stories which are all different, the feeling and scenery are also very different so seeing one outback station is not seeing and experiencing all by far!
As stated above Murchison Off-Road Adventure Park is very different to the normal outback station.
While on our visit we saw most of the area (about 75%) over 4 intensive days & 3 nights, 4 wheeling both day and night. Boy! Was this an experience, we have never tackled so many though tracks in such a condensed time and the scenery was sensational.
There is nothing quite like an outback sunrise & sunset and although the moon stole the stars there were still plenty in the sky.
One thing all outback stations share is the feeling of remoteness and this is a part of the reason we keep returning to the outback, that feeling is hard to find and impossible to find unless you travel very far and when it's into the unknown the better it is.
The Tracks at Murchison Off-Road Adventure Park: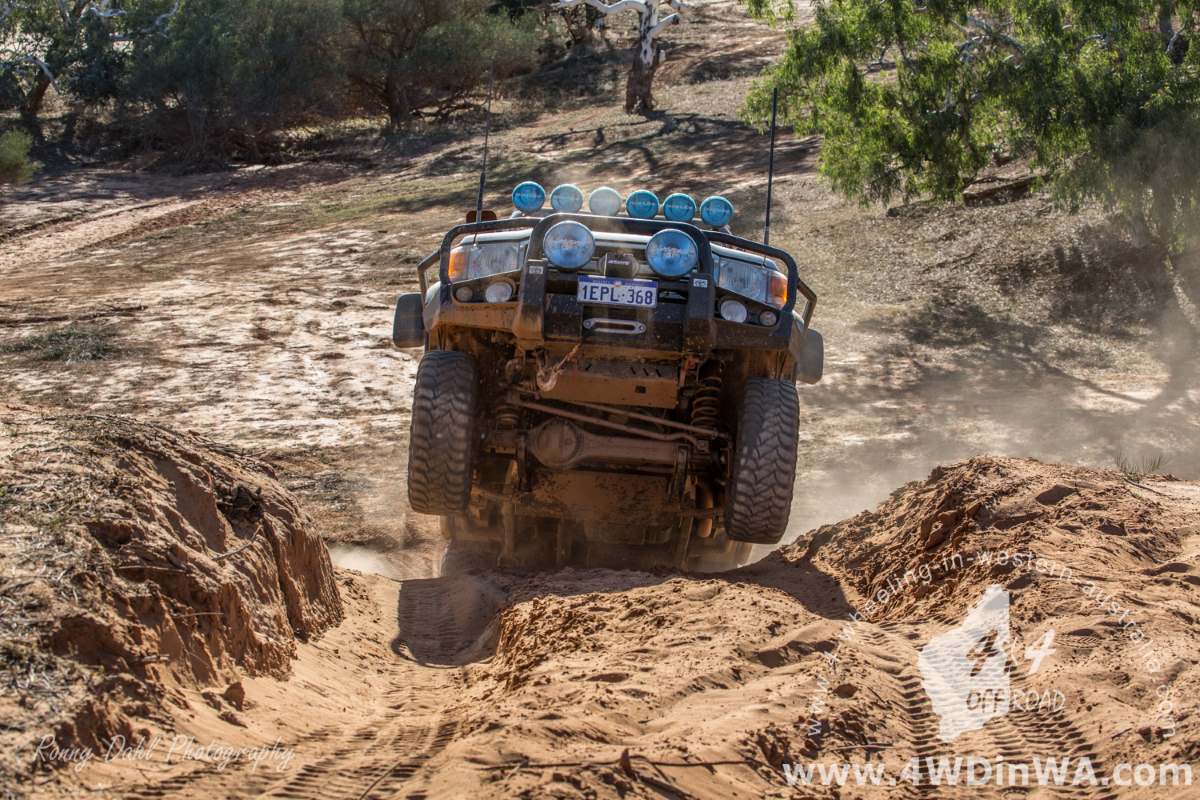 Mal and Bev used to rate the tracks from easy to hard however with the constant changes in the tracks they have stop rating them but will give you a general idea of what you are up for.
For most tracks there is a way around via chicken tracks or simply not following the arrows if the terrain becomes too difficult, however some tracks have no other option and the "keeping to the tracks" rule applies here as well as everywhere else.
Here there is a $500.00 on the spot fine if seen driving across the river (at none crossing areas) or bush-bashing (not keeping to already made tracks).
We did the following tracks and we rate them from hardest to easiest;
1.       Dingos Track, day and night we drove this track, it's not for the faint hearted and is considered the most challenging track by Mal. It also our most challenging track and most favourite, mush due to the beautiful views and half the track was done in the dark.
2.       Chuck Norris Track, a very fun track it got our two thumbs up.
3.       Widow Maker, this was the very first track we did. Some very big angles.
4.       Big Balls Ridge, a very fun track with plenty of double front wheel lifts.
5.       Playskool, one of my favourites with plenty of challenging climbs and tricky areas.
6.       Buttclencher, fairly tame but great as there are no chicken tracks around this one.
7.       Musterers track, a very interesting track causing plenty of wheel lift and flexing.
8.       Bushchook track, easiest track in our experience, apart from the Dingos track this was also the most scenic track.
There were plenty of other tracks we didn't get time to see and as for the tracks we did see the photos and video will speak more than a thousand words.
Campgrounds on the station there is no shortage of, depending on the time of year the selection of campgrounds may be limited. Best to book in advance during peak season.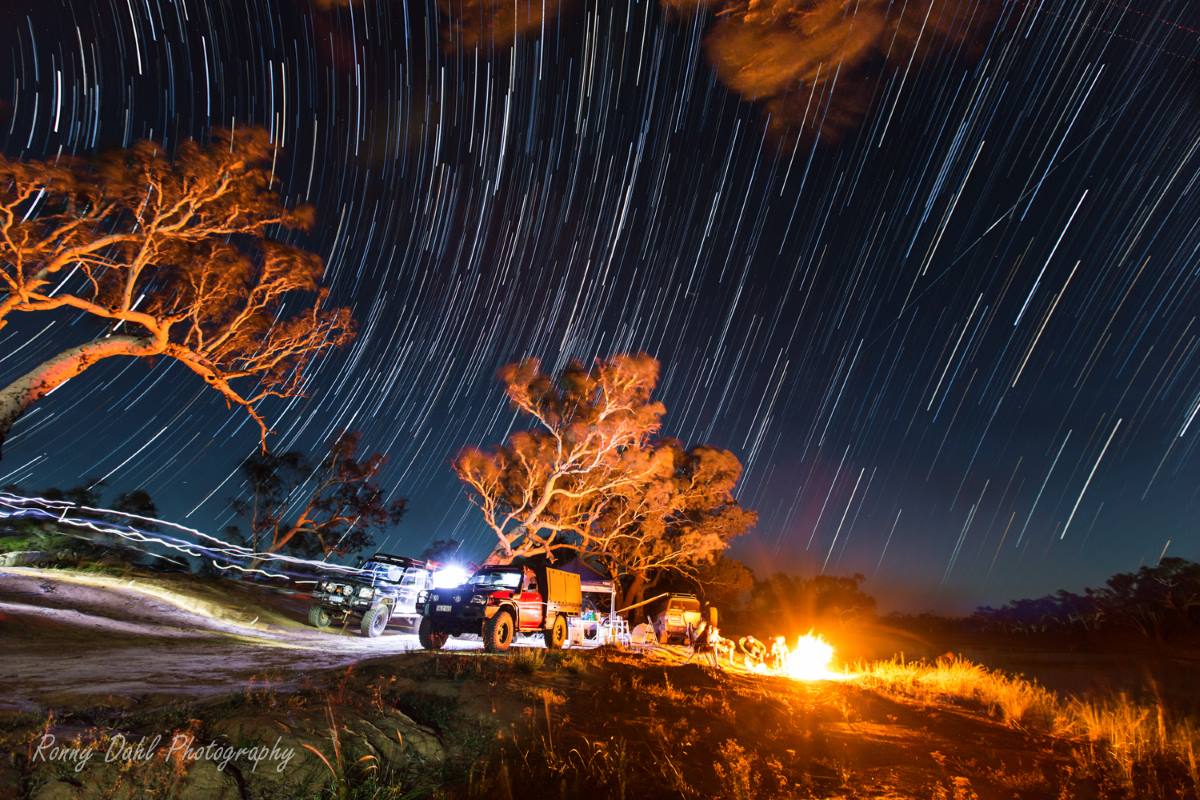 Eagles Bay Camp.
There is camping at the station which is like a caravan park style setup ($35 per night), Accommodation at the station house ($130 per night), shearers quarters ($50 per room per night) and river side camping with plenty of locations to choose from ($35 per night).
Our campground for the entire stay was Eagle's Bay; it has water all year round in the river (unless it's a drought) and is a nesting area for eagle's hence the name. This campground is considered to be the second best campground by Mal and Bev.
The best and most sort after campground is Reflections Pool, another beautiful place by the Murchison River.
Dirt Dust n Diesels Bar and Grill (The Pub):
I never thought I'd ever entry a pub on an outback station, well my dream came true.
We went there for lunch and for dinner each time once.
The food was great and 4 of us tried the "blown diff burger" challenge and we all failed, this was the biggest burger I have ever seen and was tasty.
It's quite a unique feeling sitting in a pub on a working station.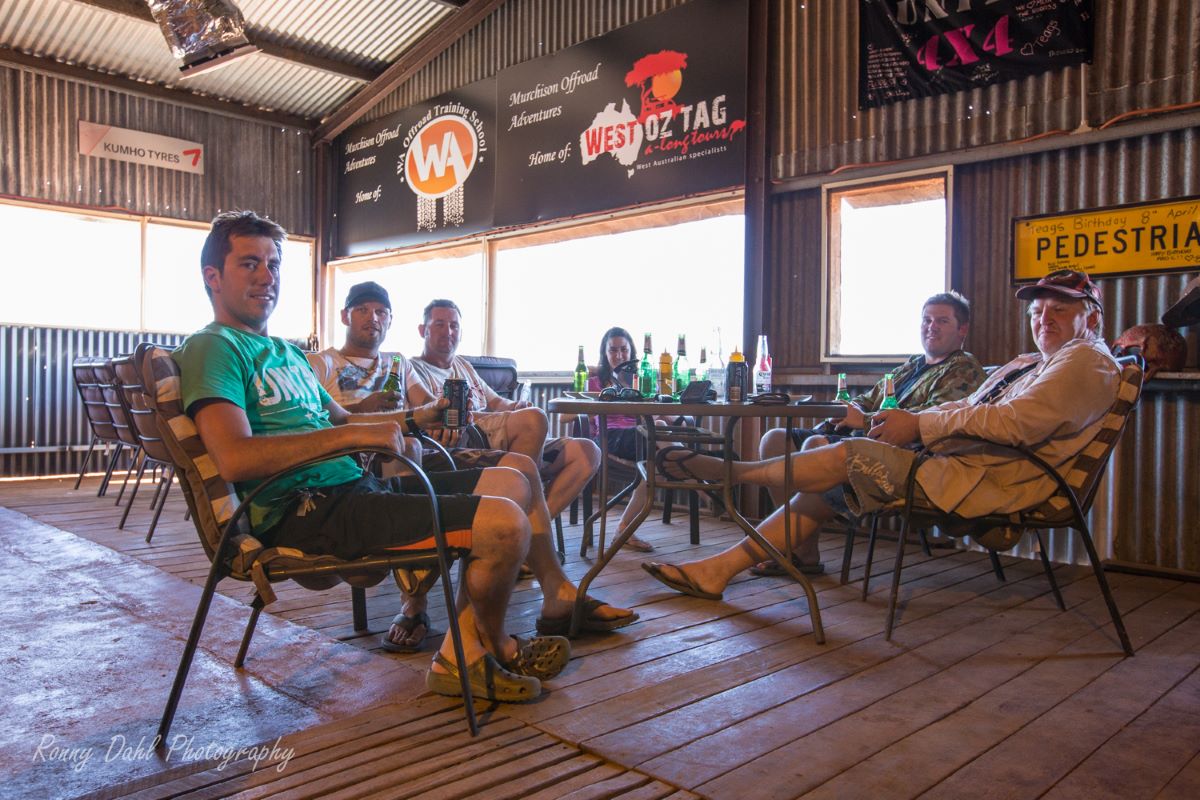 General Track conditions and difficulty:
Easy – Extreme depending on track choice.
Local knowledge there is no lack of here, ask Mal and Bev about the tracks when they hand you the mud map. Tracks will change all the time and the terrain you will encounter here is the below: loose rock, hard solid rock, mud (depending on time of year), soft sand and corrugations.
Recovery gear is an absolute must!
As always reduce tyre pressures, we found 18-24 psi was the range to be within, make sure you keep traveling speed below 70kmph with tyre pressures below 25psi and factor in stopping distance is reduced!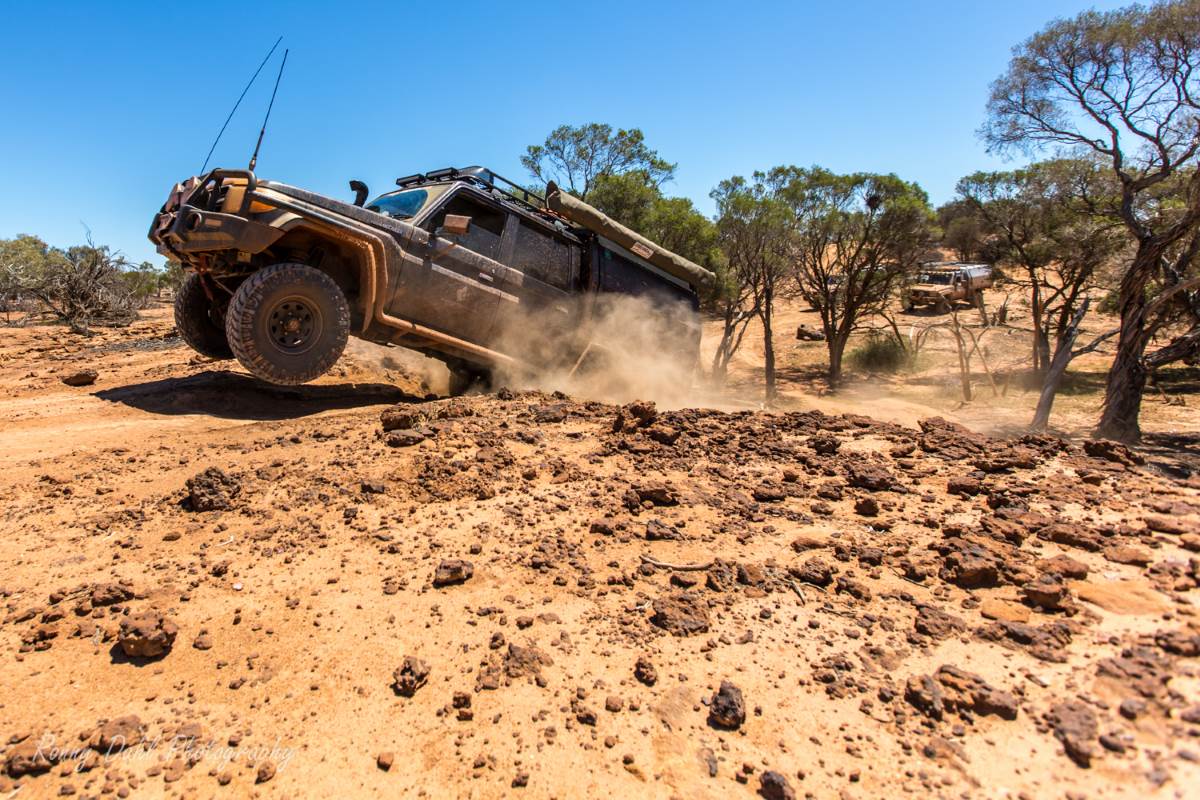 Things to do:
Explore a beautiful area with so many track options.
Enjoy outback W.A.
Archery
Relaxing, swimming & canoeing by the Murchison River
Camp in some of the best places on offer in W.A.
Challenge and test your skills on the many tracks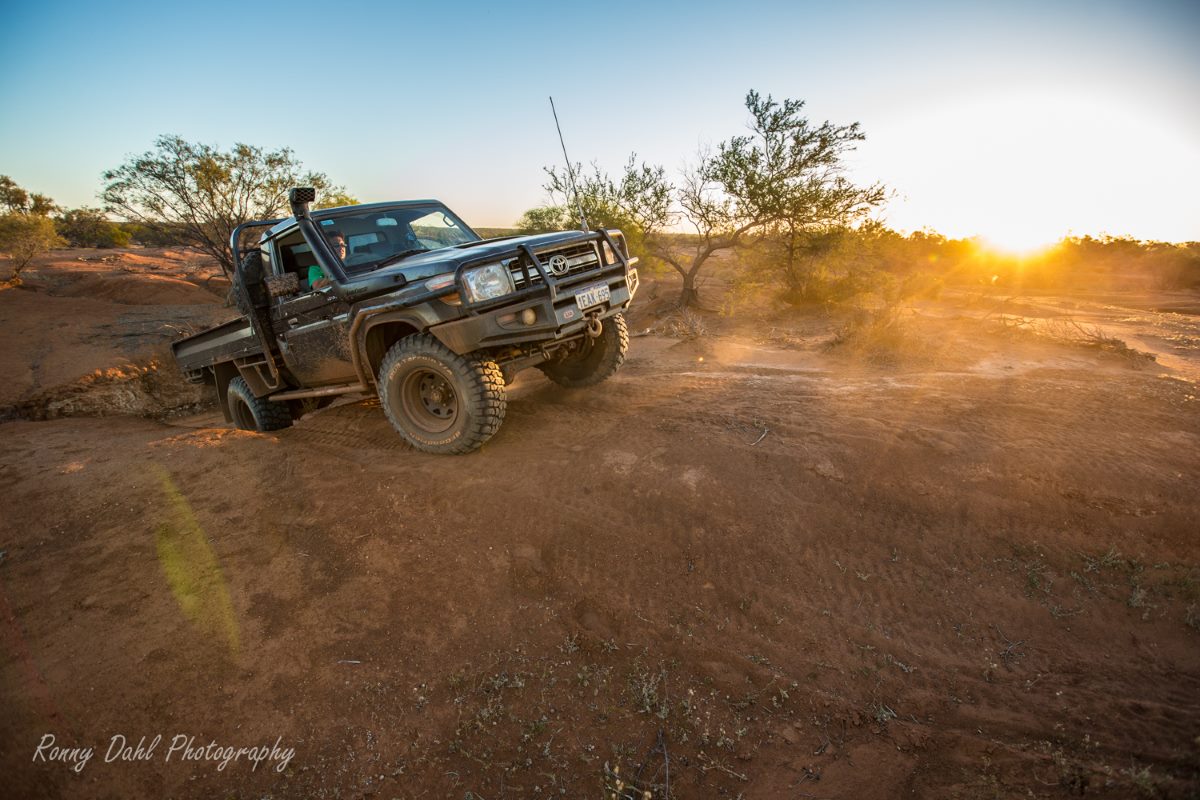 Best time to go: 
April-early November is the best time; summer will be very hot out there.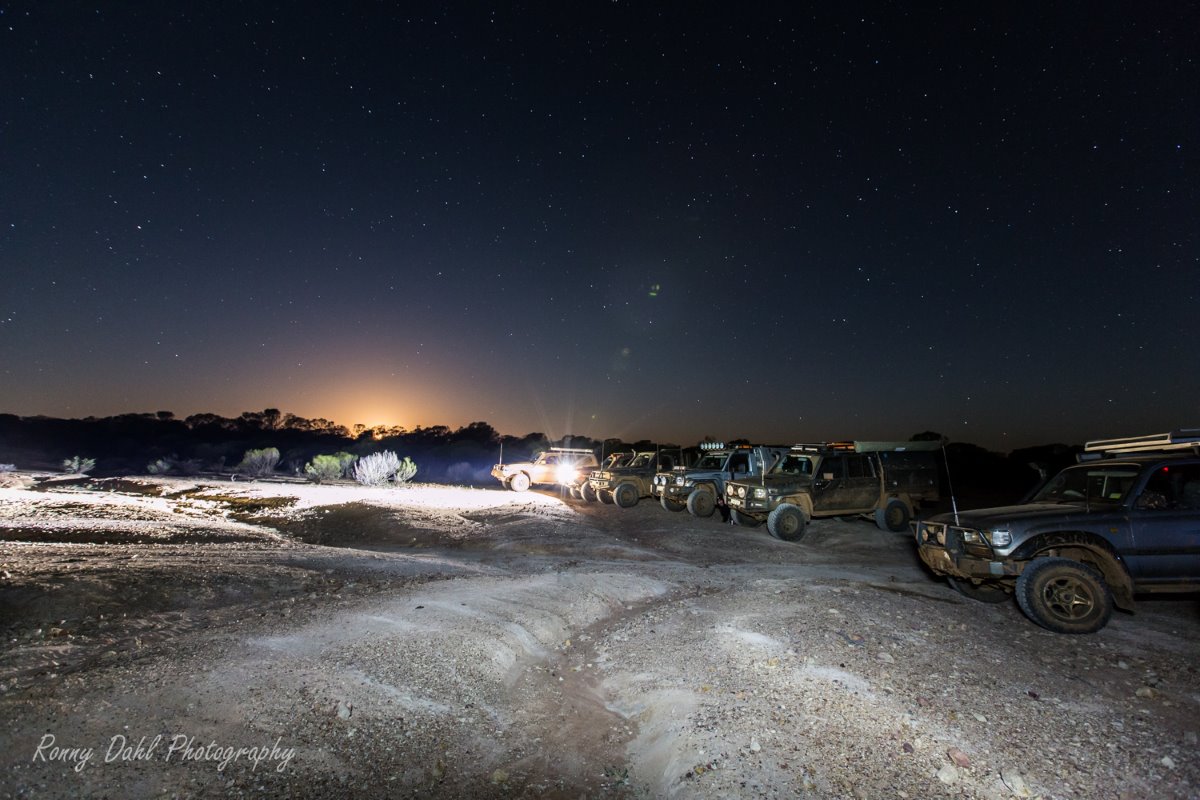 Final Thoughts:
Some might argue the feeling of the true outback is not real because of all these services available, well in a deep sense that might be true however Murchison Off-Road Adventure Park is more than worth the visit and we will be back there again more than a few times.
In my book it's a must visit place and should be on every 4WDer's bucket list, it's an easy one to tick!
Written by Ronny Dahl, a self-proclaimed 4WD nut.
Contact details:
Call Bev on (08) 9933 1050
---
Nov 21, 23 07:40 PM

On this page we cover 4x4 off road tracks within a 250 km radius from Perth...

Nov 21, 23 07:35 PM

Jurien Bay 4x4 tracks info and general information about the area...

Oct 10, 23 09:31 PM

This caravan park is very clean. The ablutions are spotless. The washing machines are free but need to keep them clean. Easy parking for big rigs and if
Murchison Off-Road Adventure
---
Leave Murchison Off-Road Adventure Park and go 4 Wheeling In Western Australia.
---