Wilbinga.
Distance from Perth to Wilbinga: 70 km north of Perth, along Wanneroo road.
Nearest fuel: North is Gilderton 23km or South is 18km.
Size: N/A
Time to allow: perfect for a day trip.
This area is full of nice beaches and lookouts; it's only about 70km from Perth, between Two Rocks and Guilderton.
This is a great place to go fishing & just general beaching for the entire day.
This is one of the closest areas to Perth where you can go beach driving.
The Wilbinga area is mainly sand tracks, beach runs with plenty of sand dunes to drive over.
Along the sand tracks there are a few scattered rocky lime stone sections which are not too much to worry about, just take care and know where you ground clearance is at.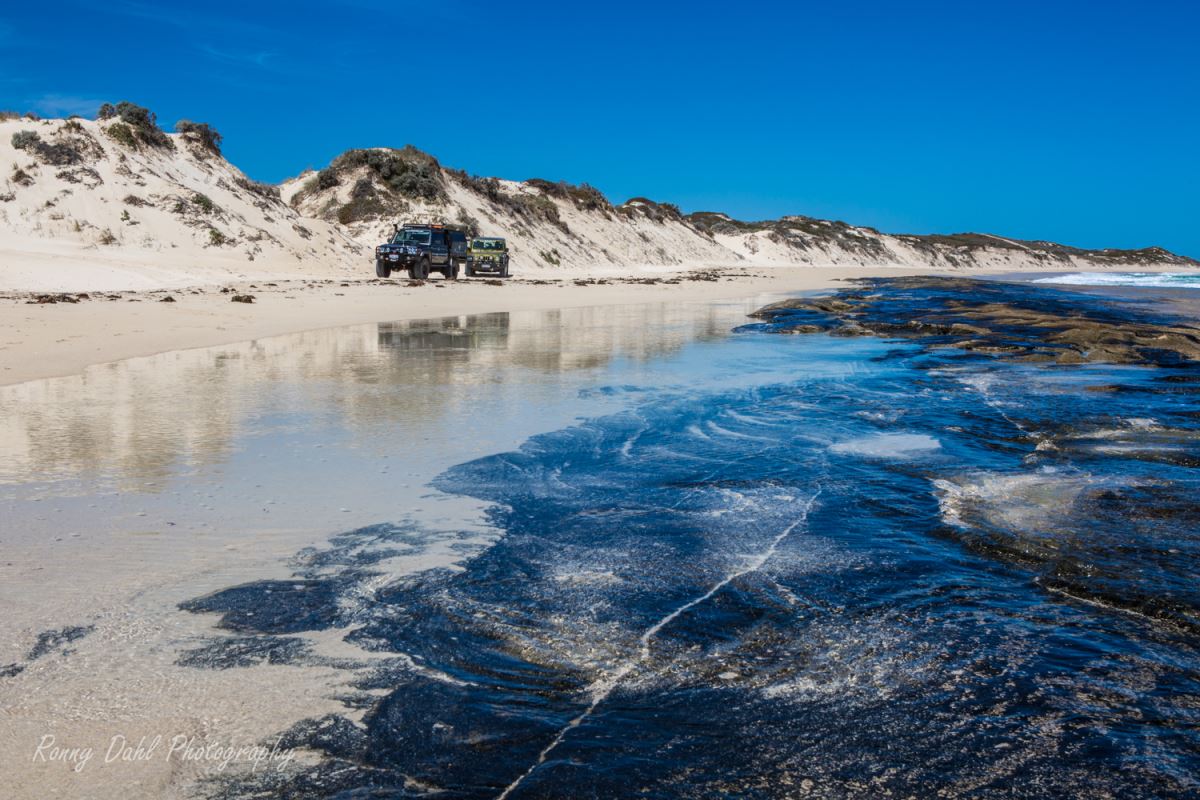 Within this area there are 3 big sand dune areas which are great for practising your sand skills and learn about your 4x4's capabilities.
There are small easy dunes to big and very very steep challenging dunes so take care and start with the smaller dunes if you are new to this.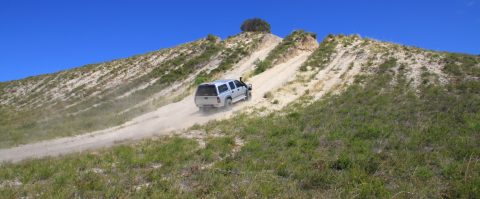 Hillclimbing.

With Alkimos now closed to 4x4ing, Wilbinga is now busier than ever on the weekends, it is still very possible to get your own stretch of beach for the entire day, just keep
an eye out for beach traffic if you have kids running around and keep an eye out for other kids if driving along the beach.
A sand flag is a good investment for any sand and beach driving especially for the busy areas!
Things to do.
Spend the day at the beach

Fishing

4WD exploring the area and enjoying the sand dunes
Track conditions and difficulty

.
The tracks are mainly soft sand with some areas lime stone outcrops, 14-20 PSI is recommended for this area.
The tracks are fairly easy with the right tyre pressures, with some challenging sections (mainly sand dune hill climbs); there are chicken tracks around most difficult areas.
Sands do shift from day to day and week to week so take care when revisiting as some areas may be different than last time.
These tracks are used a fair bit hence the proximity to Perth. Given this area is visited by a fair few people it's a good idea to have sand flags erected on your vehicle to warn others of your proximity.
Drive with caution and keep your speed low to lower the risk of collision on the blind corners.



What to bring.
Air compressor, Beach tent or awning, sunscreen, bush hat, plenty of water, rated recovery gear (shovel is a must as the sand can be very very soft at times), snatch strap & surf board or wave ski (depending on the swell).




Best time to go to Wilbinga.

All year round. However in summer you may want to stay close to the beach.

Nearest fuel.

GPS way points.
| | |
| --- | --- |
| For information about How to enter the GPS Way-points into Google Earth see this video. | |
---
For information about How to enter the GPS Way-points into Google Earth
see this video.
---
Main entry track:

Latitude:

31°22'20.98"S


Longitude:

115°37'15.62"E

---
2nd entry track:

Latitude:

31°26'15.35"S


Longitude:

115°39'53.88"E

---
Wilbinga sand bowl:
Latitude:

31°24'5.78"S


Longitude:

115°32'29.65"E

---
---
Leave Wilbinga And Go To Home Page.

---
Jan 15, 21 02:39 AM

Adding a fibreglass or steel car canopy to a single cab, extra cab or dual cab Ute will increase storage space immensely...

Jan 15, 21 02:32 AM

Exercise and fresh air is very good for kids. Combine camping with kids and it gets even better.

Jan 15, 21 02:22 AM

When Camping With Children kids hygiene items like wet wipes (baby wipes) are the best thing for cleaning kids, bring a few spare packets. Don't forget to..