Oztrail Swag Review, Michell King.
I have had this Oztrail swag for around 6 years as of mid-2015, it has served me very well and been with me on nearly all my adventures and camping trips over the years.


I know this swag inside out and just recently I upgraded to a newer swag, so I decided to share the following. This review is my opinions on the Oztrail Michell King swag and from my experiences.
We are not sponsored by or have anything to do with Oztrail so this is an unbiased review.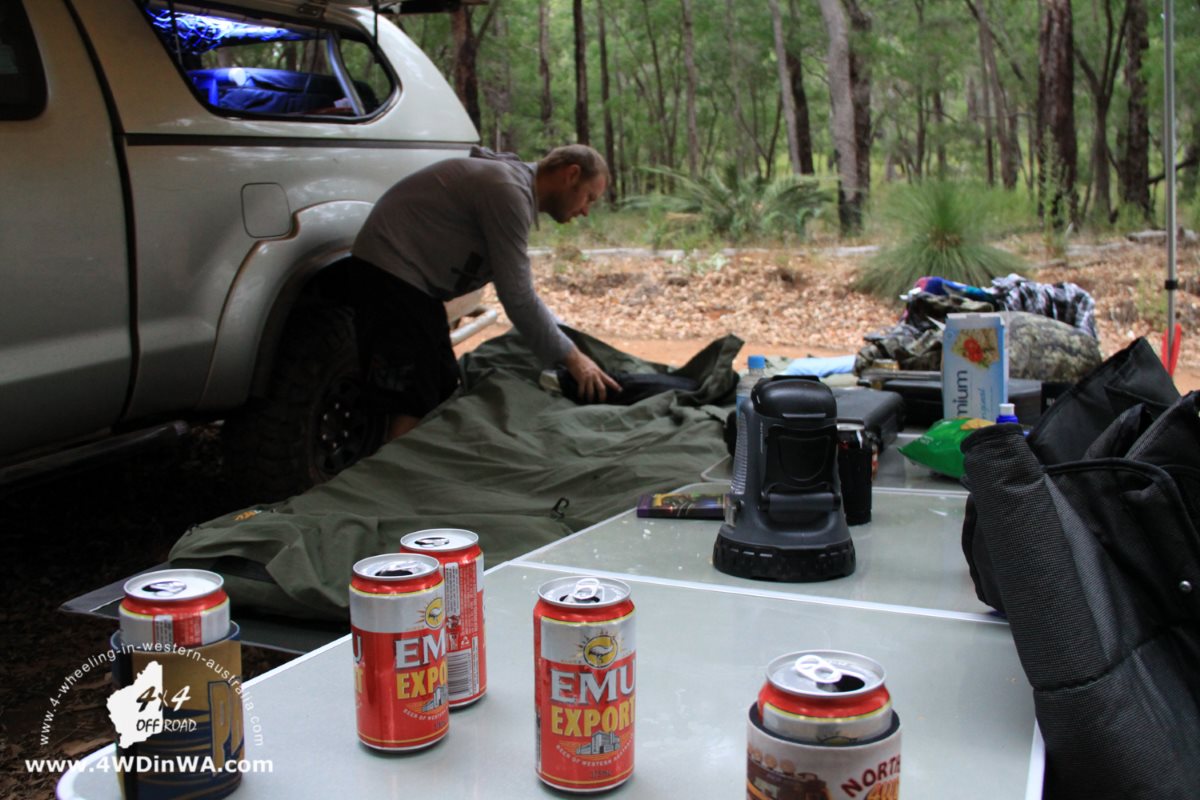 Click Any Photo To Enlarge Or Open Photo Album.
Sorry, Does NOT work on mobile phone.
---
Oztrail Michell King Swag Specs:
·         2100mm long and 900mm wide
·         Green Rip stop canvas
·         Full opening option of canvas and fly net
·         3 pole setup (1 at each end and one in the middle)
·         Ultra fine fly net mesh
·         50mm Mattress
---
My first-hand experience with swags:
This was my first ever dome swag before that I use to use a small very cheap 2 man tent so my first surprise was after pulling the swag out of the bag it came in it would not fit back into the bag.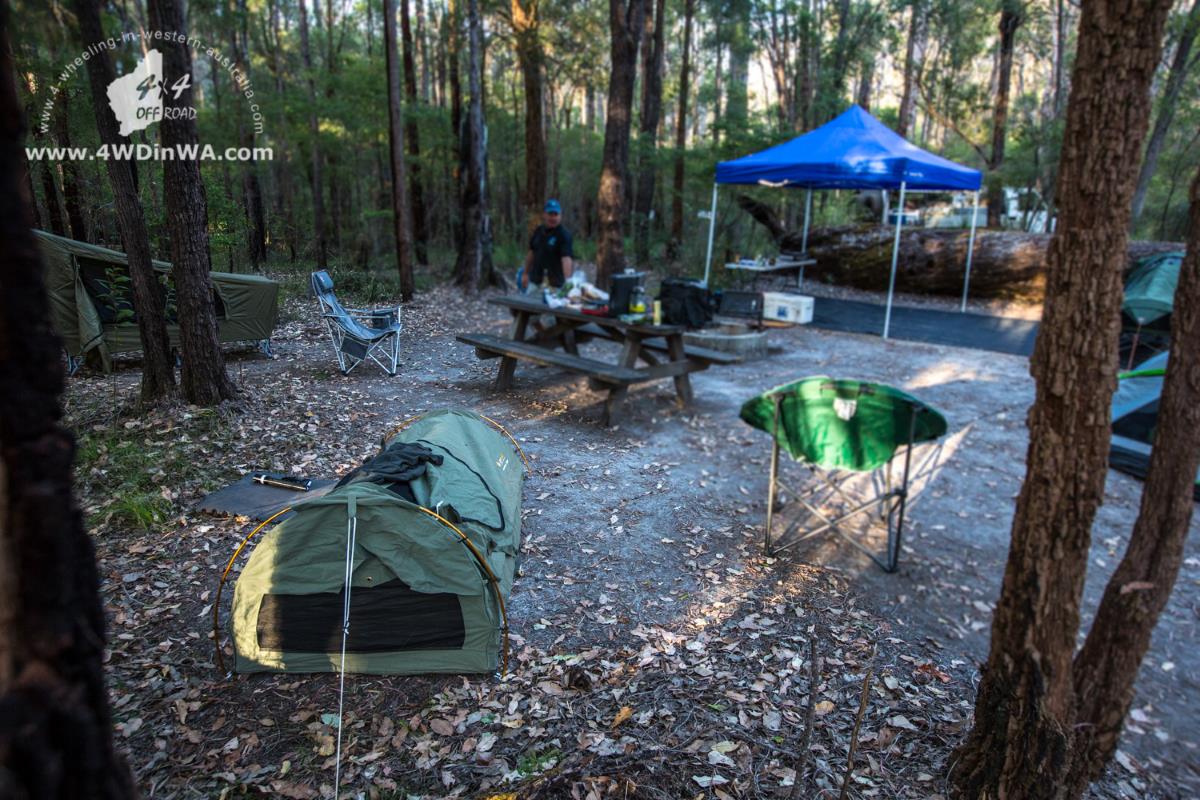 Now that I look back on that, I'm having a laugh as it reminds of some mates who recently bought swags and couldn't understand how to get it back into the bag (which is of course impossible...).
My second surprise was the slight feeling of claustrophobia, needing to go for a twinkle in the middle of the night and struggling to find the zippers can get you going into a mild panic when really busting to go! My way to prevent this was to sleep with a big knife, mentally I knew I had a second way out, of course I never had to use the knife and just after 10 nights in the swag you get over those creepy feelings.

Review video 
The swag itself is pretty good and it took 6 years for me to decide to upgrade, more on my upgrade later.

The canvas is a heavy duty 320g rip stop, which means it's a tough canvas and if it was to be punctured it won't keep tearing. The canvas opens all the way for the warmer nights.
The Oztrail swag requires 3 dome shaped poles, one at each end and one in the middle. The middle pole I have never been a fan of as it is a pain to setup compared to the rest of the swag and even worse after the velcro straps wear out which leaves the loose pole falling over when getting in and out. Also with a middle pole there is less room to get in and out for tall or big blokes.

The fly wire layer which covers the swag from head to toe is so fine that Miggies (tiny mosquitos) and sand will not enter and this is an excellent bonus, the only time I ever got sand in this swag was when I had it on my feet, it never blew in with the wind.

The mattress is 50mm thick and not very comfortable in my opinion, I used a stretcher with this swag for a number of years because of the mattress but found the swag got too cold when it was off the ground in West Australian winters. Yes it does get cold here in W.A.

Apart from the minor issues mentioned here and in the video this canvas dome swag has served me very well and has been nearly everywhere with me in Western Australia during all 4 seasons in all conditions...


Oztrail Swag, 

Michell King 

review BAD points:
The middle pole velcro straps will weaken just after a few years (just after the warranty runs out).
The mattress is not very comfortable.
The bottom of the swag is canvas so on wet night's water will soak through and driving into rain will also soak the swag when it's on the roof rack.
Oztrail Swag, 

Michell King review GOOD points: 

The fly mesh is superfine keeping the smallest of bugs and sand out.
The pegs supplied with the swag are super strong.


---
Ronny's rating 7 out of 12
Ronny's rating system from 1-12 works like this;
1 being the worst thing ever
5 being very average
10 being awesome
11-12 being beyond awesome!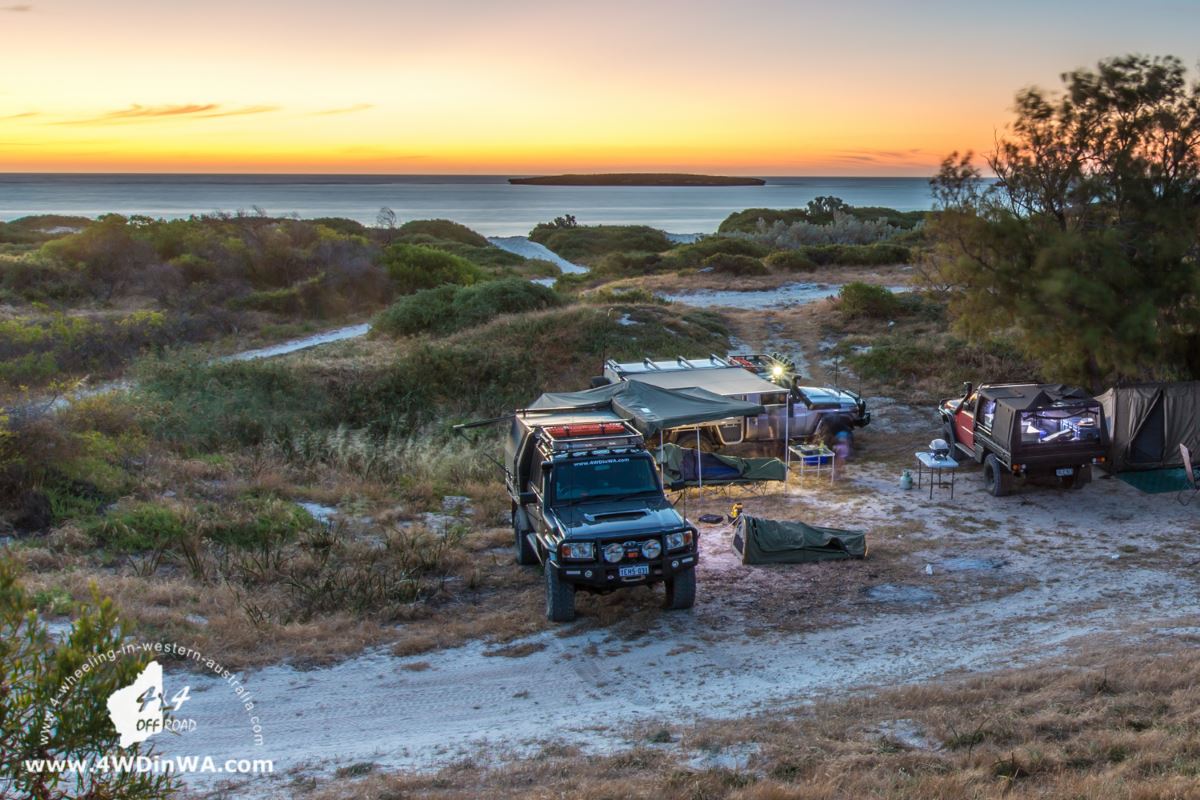 ---
Nov 21, 23 07:40 PM

On this page we cover 4x4 off road tracks within a 250 km radius from Perth...

Nov 21, 23 07:35 PM

Jurien Bay 4x4 tracks info and general information about the area...

Oct 10, 23 09:31 PM

This caravan park is very clean. The ablutions are spotless. The washing machines are free but need to keep them clean. Easy parking for big rigs and if
---
Leave Oztrail Swag Review And Go 4 Wheeling In Western Australia.
---