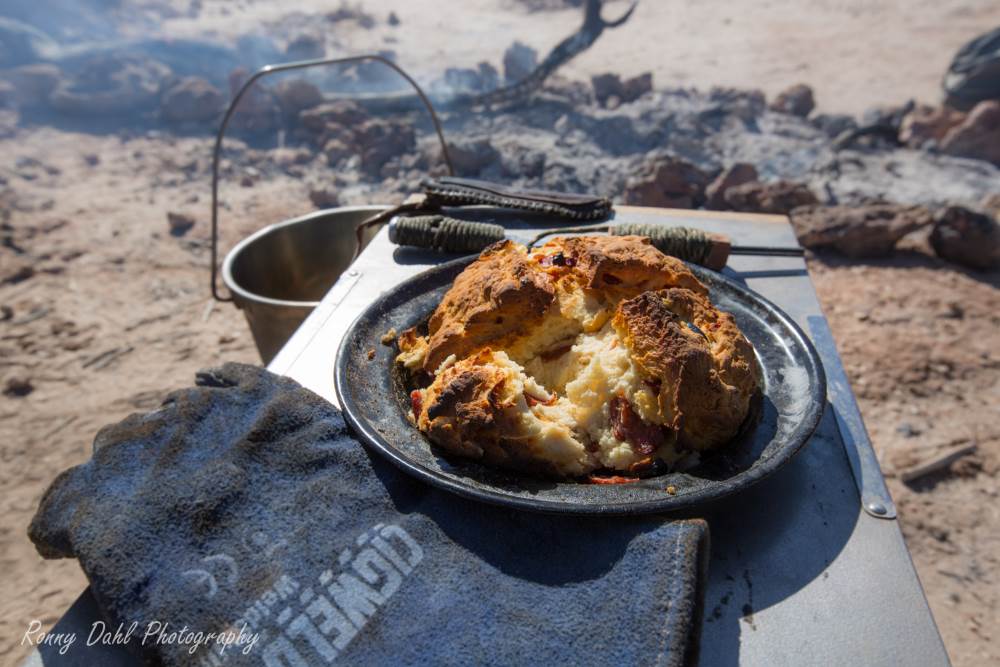 This Damper recipe are similar to the Wongan damper but quite different in flavour and use. This is more of a snack on its own and is great to share around the fire as it is with some favorite campfire drinks ;)
STEP 1: Mixing the ingredients can be added in any order, chop the salami in the strips or cut in half's if the thin sausage style (pepperoni works great if you want spice), half black olives (pitted) & sundried tomato thin strips which don't really need to be chopped.
STEP 2: Throw in the flour followed by water and everything else, start mixing and be rough with it, the dough needs a good bit of work.
STEP 3: Shape the damper into a desired shape and place into a camp oven with a trivet under the damper.
STEP 4: Place on a small bed of coals with & load up the lid with plenty of coals/charcoal from the fire and add a few sticks on top to burn. Check in 20-25mins with it being usually done by 30mins.
Time will vary on type of wood used and wind is a big factor.
·         Tools needed for this Damper recipe: Camp oven, trivet, bowl or bucket and welding gloves.