Caravan Park Camping.
Caravan park camping is not as private as beach or bush camping can be but it's still fun. It's a good place to meet other travellers and exchange stories and information about the surrounding areas. It's more like a community kind of feeling but a lot more friendlily.
All caravan parks (that I know of) have showers and toilet facilities and usually have good information on the local area, usually via free brochures and maps.
Most caravan parks also have kid's areas. Some have Play grounds and/or inflatable jumping pillows and activities for bigger kids.
BBQ and wash room facilities are also available at most caravan parks.

A caravan park makes a great base camp to day trips from over longer stays, it's also a good way to break up a bit of bush or beach camping to have a shower, refill water containers and wash some clothing (if needed).
A good example is staying at a beach camp for a few days then on the way to the next isolated camp site, stop over night at a caravan park. Refresh yourself and continue on to the next isolated bush/beach camp.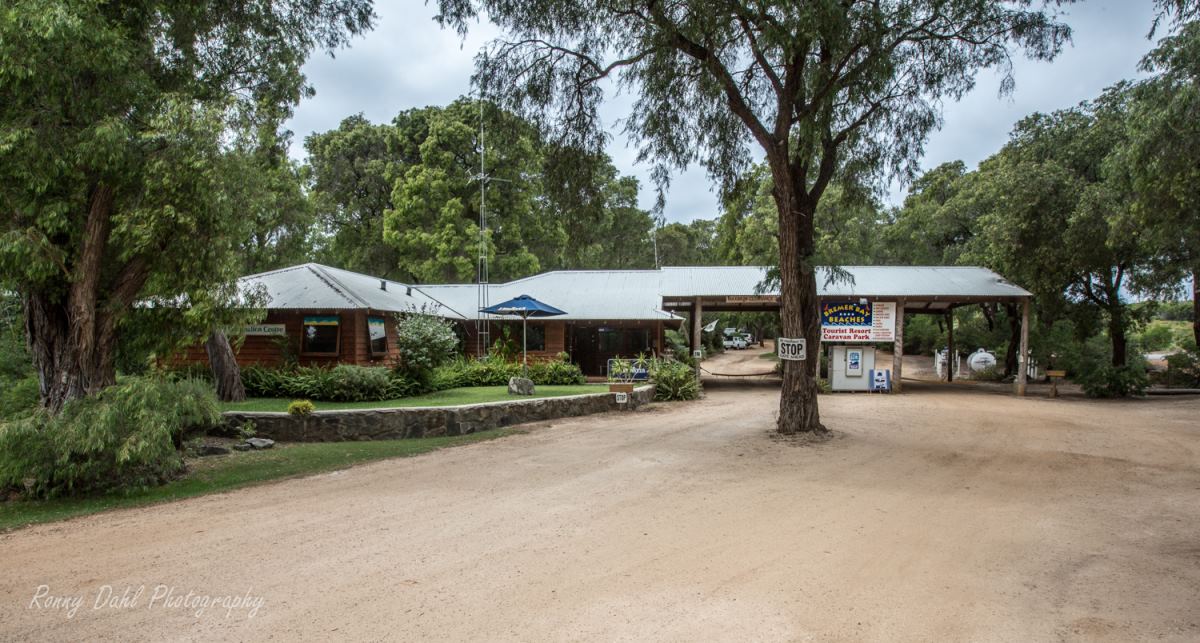 Caravan park locations:


Where ever it is, inland or along the coast nearly every town or settlement in Australia has a caravan park. In some areas the caravan park might even be the only form of settlement within 100's of km.

Before travelling always check caravan parks for their actual location by using Google earth and what facility's they have on their website (most caravan parks have a website or will at least have a review on another site).

Common facility's found at most caravan parks:

Additional facility's found at some bigger caravan parks:


Swimming pool

Cafe

Multiple kids play areas

BBQ's

Gazebos

Best types of Caravan Park camping methods:
Tents

Swags

Roof top camper

4x4 camper trailer

Caravan

(perfect for all caravan parks)

(perfect for all caravan parks)

(perfect for all caravan parks)

(perfect for all caravan parks)

(perfect for all caravan parks)
---
---
Leave Caravan Park Camping And Go 4 Wheeling In Western Australia.
---
Nov 26, 20 03:53 AM

Andrew St Pierre White and his 4xOverland Troopy 78 Series is on Modified, yes another collaboration video with about 60 min of golden...

Nov 24, 20 06:53 PM

There are many different tire deflators on the market; most of them screw onto the valve and release the air pressure. Below are different types of tyre deflators.

Nov 22, 20 11:15 PM

Tips and things you should know before you take your 4x4 vehicle off road for the first time...