The sucking power of 4x4 mud: 
We were exploring Julimar state forest in Western Australia, it was just my Dad (Brian) and myself on this particular day and I headed off down a track to check it out while Brian waited at the turn off, when I got to a dried out shallow bog hole and thought 'I'd just drive across it and turn back around'.
Well I didn't get very far needless to say and the entire front end of the Landcruiser sank right in.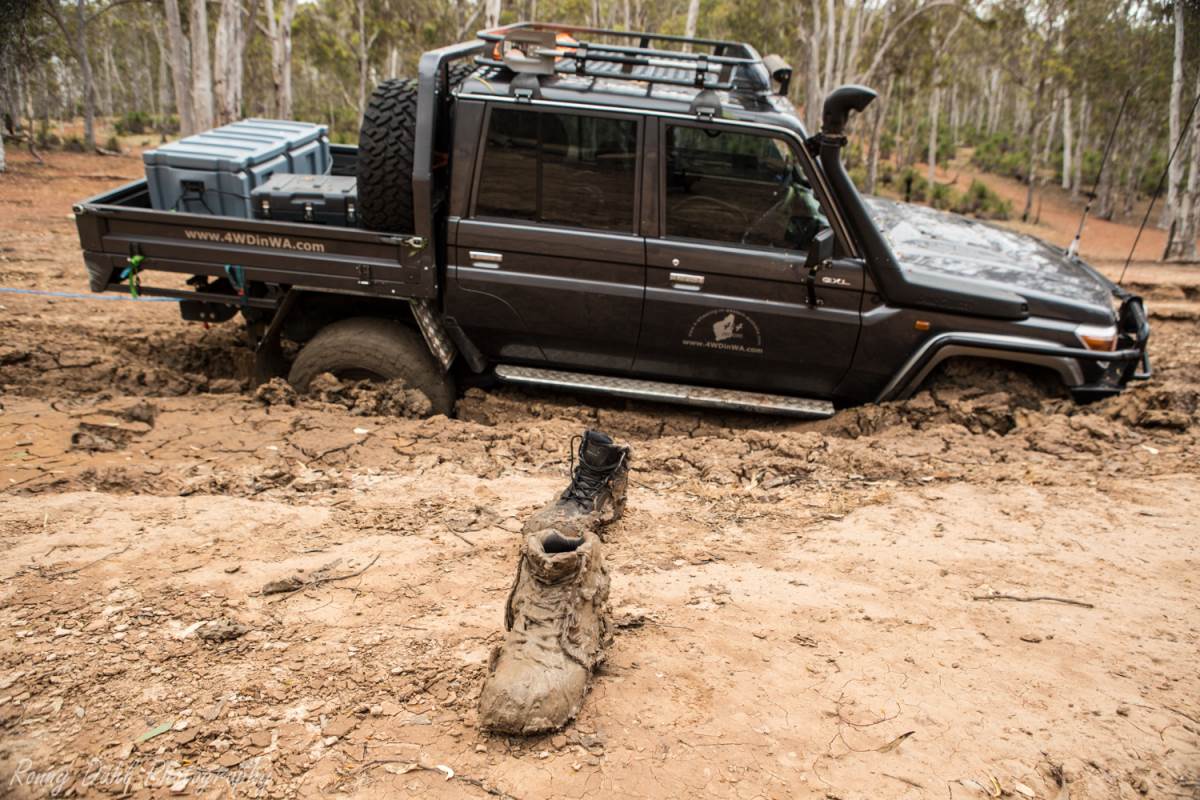 Click any image to enlarge or open photo album.
After calling Brian for assistance I stepped out of the cruiser and sank in with both boots (the surfaced looked dry as a bone) and lost one which I had to dig out.
Anyway after getting cruiser pulled out by the Jeep (not good for a Toyota man) and rapping my new muddy boots in plastic to keep mud out of the cab, we headed home.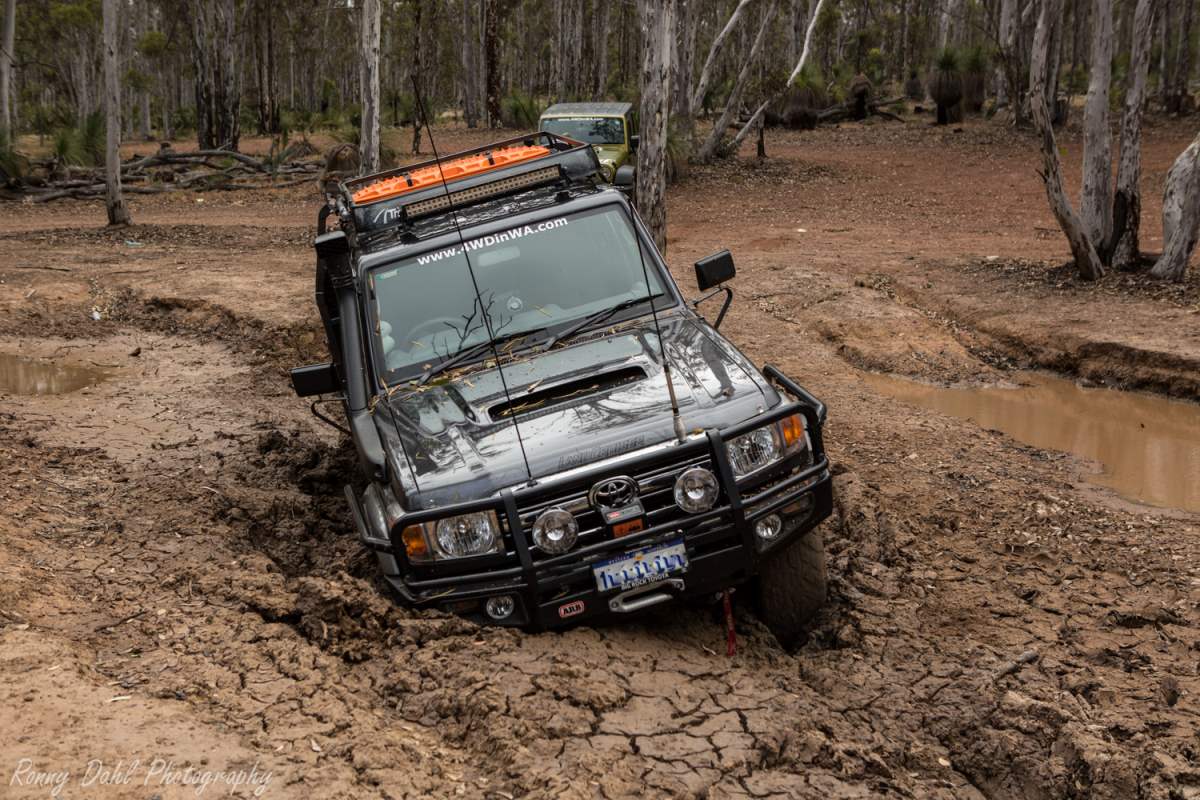 I decided to leave the muddy boots to dry before attempting to clean them as it's usually easier.
Well just after 3 days I picked them up and started cleaning them when the sole of both boots came lose. The mud sucked out the glue!
These where not cheap boots either. I have found that sticky mud is worse and a lot worse for this effect. I repaired them with shoe glue and I still use them to this day.
Just think of all the points around your vehicle with rubber seals containing the vital lubricants and grease important to the vehicles moving components, a big ward of sticky mud can be powerful enough to suck some or even a lot out.
Grease nipples around suspension parts is prone to this and so are 4wd hubs and CV boots IFS vehicles.



---
Corrosive 4x4 mud: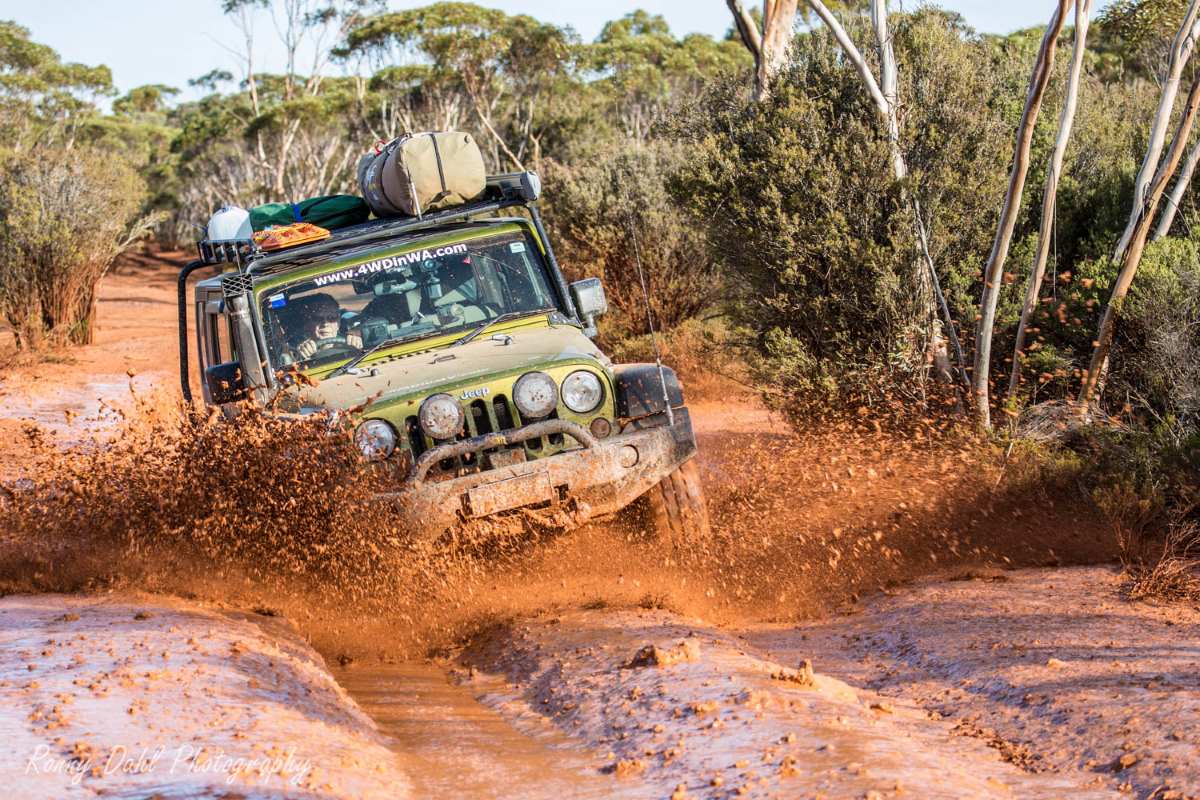 Red mud from the outback can have a corrosive effect on plastic, when left for too long after it has dried it can eat its way into plastics and rubbers.
It's really hard to remove from the window trims and any other plastic trimmings for that matter. I still have mud on my trimmings from over a year ago!
---
Mud and Alternators: 
Doing some 4x4 mud driving can easily destroy alternators and corrode electrical contacts. Water in the alternator is not really a problem but when there is mud involved the contacts will suffer eventually, especially if this is repeated time and time again.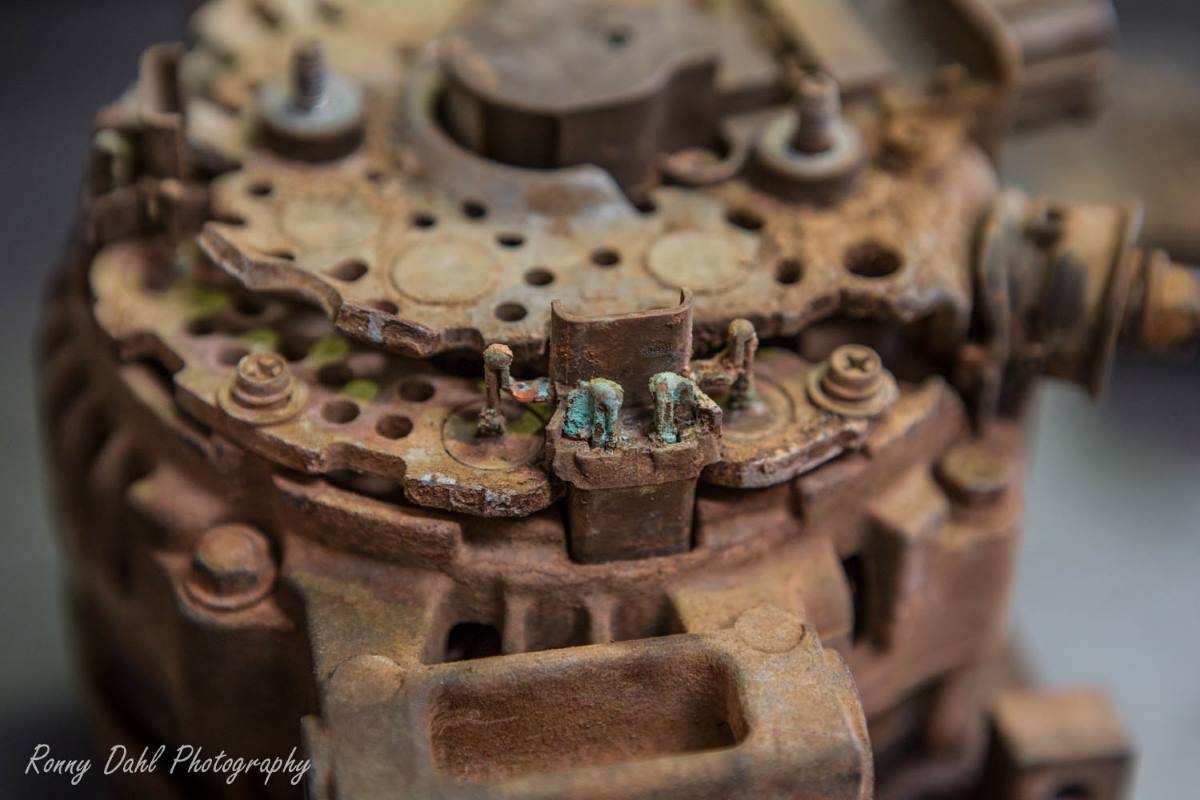 Take the 70 series landcruiser (the VDJ70) as an example, repeated 4x4 mud off-roading in one and it's just a matter of time before the alternator WILL fail, the alternator is mounted very low on this type of vehicle (silly mistake by Toyota) and all it takes in knee deep puddles for a lifted 70 series to have complete electrical failure!
We did a track called the Holland track in Western Australia, after day one we had three different vehicles with alternator problems, two we fixed and one we had to charge 3-4 times a day just to keep going!
This problem is not isolated to the 70 series cruisers however, if your vehicle has an alternator it will be a weak point when facing 4x4 mud adventures!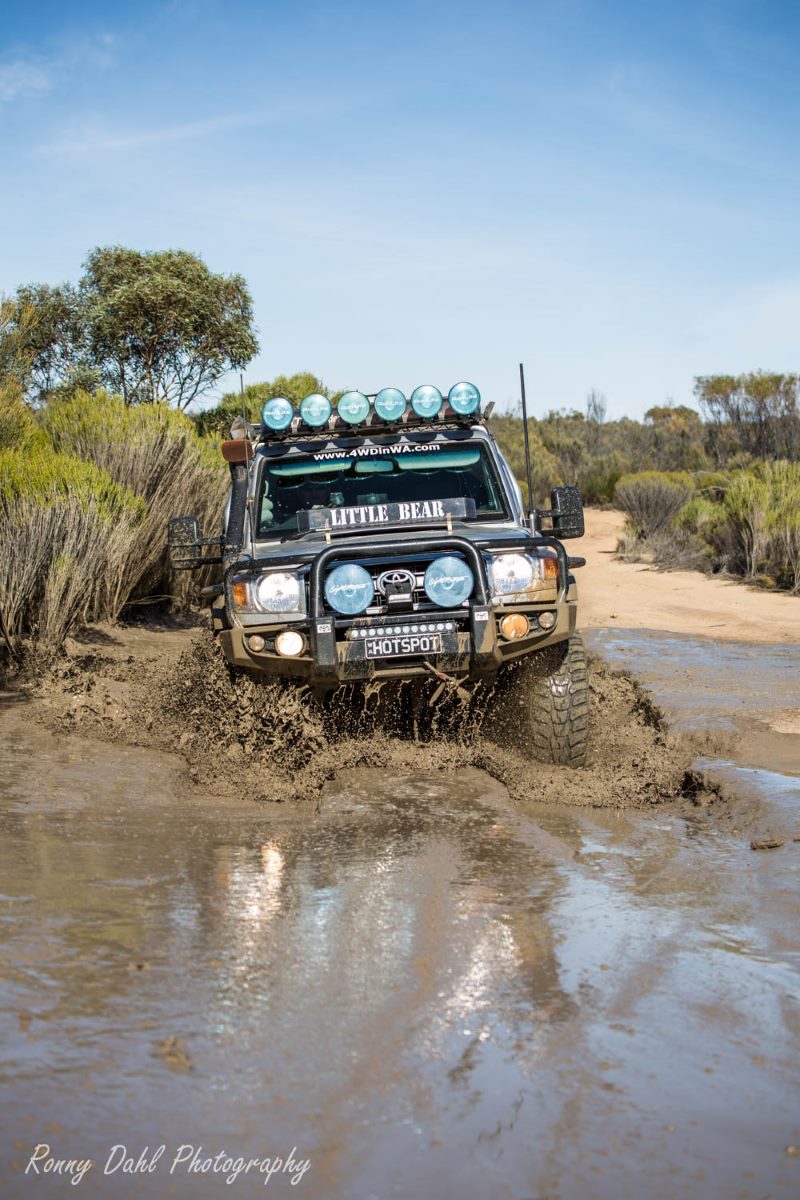 ---
Cleaning the 4WD after a 4x4 mud encounter:
Cleaning a 4WD truck is a task at the best of times but cleaning one after some real thick 4x4 mud driving is a whole new story! 

Wet or dry sticky mud can with stand a point blank spray from a high pressure hose.
There is no easy way of combating this situation unless you are lucky to find a river that's the perfect depth and you cross it more than a few times and we all know that's not going to happen very often at all...

Oh I forgot to mention how bad the drive way looks after you're done! I've copped a lot of flak from the wife in the past after cleaning the vehicle.
After cleaning the truck for a few hours I then end up cleaning the drive way for just as long!
What do I do about cleaning the cruiser these days? Nothing different there is no easy way.


There are two types of 4 wheel drivers in this world; one that hates mud and will avoid it at all cost and one the other that has a love hate relationship with it enjoying every moment of the mud apart from the clean-up.

Which one are you?