First up, do you really need a 12v fridge? To find out continue reading and watch the video, it will help you decide if you really need to spend those hard earned monies and perhaps they (the cash) could be put to better use on other mods.
The biggest factor about the DC 12volt fridge vs. the Icebox is the following: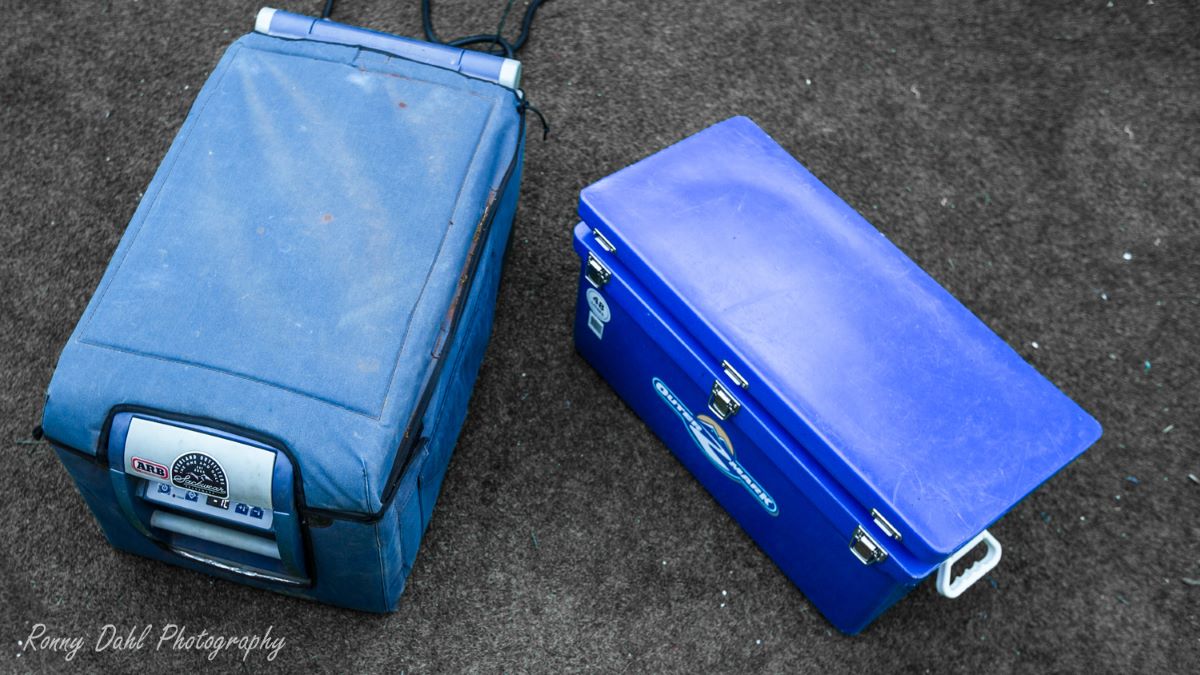 The Icebox is 100% fine and does a great job so long you have access to top up ice, so basically anywhere near civilization you will have access to ice in most cases.

But, if you are travelling to remote places or wish to camp in a remote place for more than 4 days the Ice box will not tick the boxes if you wish to keep cool drinks and food.
Of course you could just eat can food, dry food and drink warm water but if that is not you then you will need the 12volt fridge!
The 12 volt DC fridge will keep going so long there is power in the battery/batteries, it won't matter where you are it in the world you will not need ice top ups.
In other words, close to civilization or short trips the Ice box. Remote trips and long expeditions the 12volt Fridge.
---
12v Fridge pro's and con's:
PRO:
·         Runs on vehicle power (no ice needed)
·         Temperature setting, Fridge Freezer options
·         Cool & dry (no soggy foods)
CON:
·         Expensive to buy
·         Requires second battery (dual battery system) to prevent power drain
·         Big size but little storage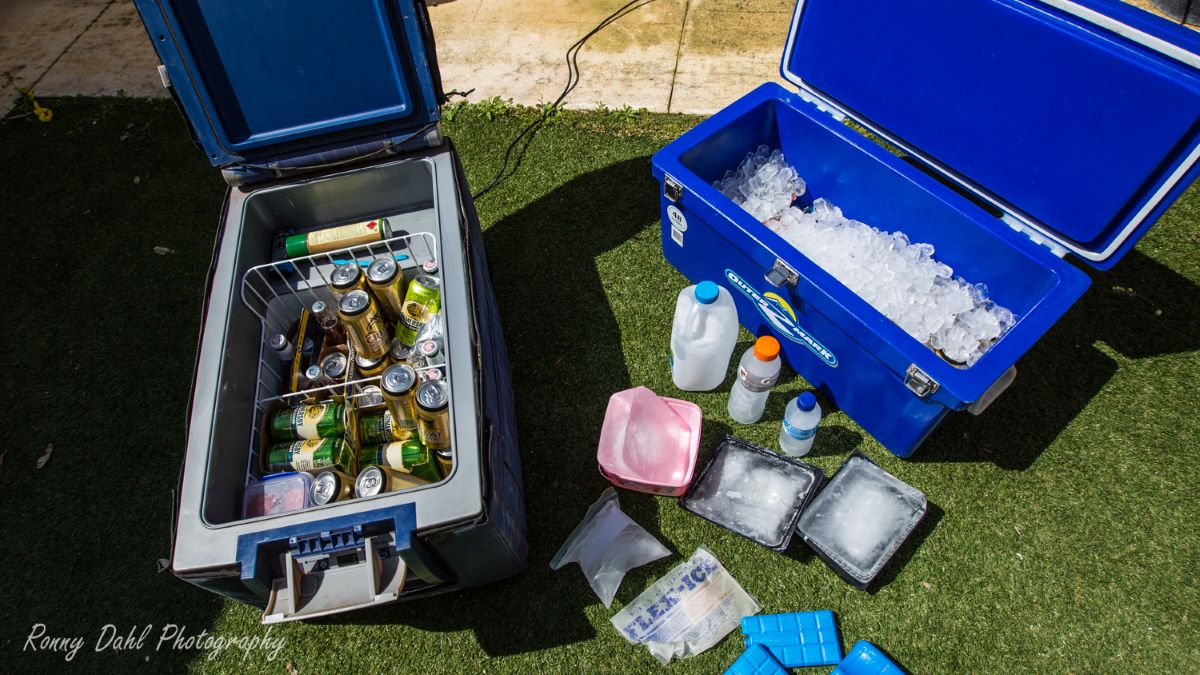 ---
Cooler/Ice box pro's and con's:
PRO:
         Cheap to buy
Better size to space ratio
Almost unbreakable
Portable
No fancy battery system required
CON:
Requires Ice & Ice top ups
Not an option for remote travel
Likely soggy foods
Ice cost adds up
No Temperature control
Ice can melt in a matter of just days
---
Watch the video.