Trip to Wilbinga Beach
by Eddie Walker
(Thornlie Perth WA)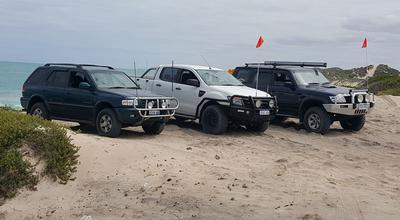 This weekend I went for a trip to Wilbinga beach with my cousin and one of his mate's.


This was my first beach trip and driving through sand dunes and on the off road tracks and my little Holden Frontera did not let me down.
It was dwarfed by my cousins Nissan Patrol and his mates Ford Ranger but what it lacked in size made up in 4x4 power and to go where the others went.
I would recommend a trip to Wilbinga Beach to anyone. We camped over night kept our camp site clean and took all out rubbish with us and we even respected the sand dunes and tracks so others after us could enjoy them as well.
I will put some photos up.