Touareg expedition mods Part 2
by Steve
(Balcatta)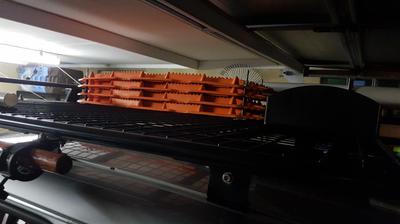 trax on roof rack
Done a bit more work on the beast, removed the rear seats and fitted some shelves and a cargo barrier.
Then installed an auxiliary battery, DC to DC charger, twin air compressors & 1000W inverter. the Cargo Barrier was from a Prado which I cut down 150mm.

We head off for 3 weeks of camping up north soon. hope its warmer than freezing Perth!