The Pilbara
by Joe Fury
(Newman Western Australia)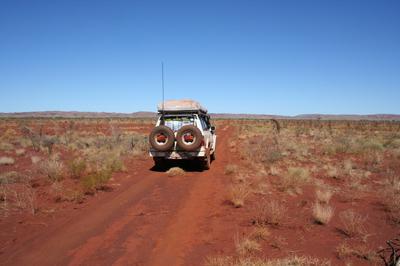 A drive of discovery
G'day Off Road Adventurers.


There seems to be very little about the Pilbara region as a holiday destination, hopefully you can discover the beauty and potential of the Pilbara.
I have lived in the region for more than 23 years and like many people before me and no doubt those who will come after me, it was work in the resource industry that drew me here, a love of the land and it's people, past and present keeps me here and I am still learning and discovering new things almost on a daily basis.
But, believe me there is more, much more to the Pilbara than mining, with a scientifically proven human time line reaching back more than 26,000 years and geology that exceeds that time frame by a couple of billion years, much of this history is possibly unknown to most people in the broader community.
You do not require an expedition equipped four wheel drive to explore the inland Pilbara, yes a four wheel drive vehicle is highly recommended, good knowledge of your vehicle and good quality camping equipment with sound information on the region you wish to explore is vital for a safe hassle free adventure.
Research ~ research and then ask more questions about anything and everything ~ as information is FREE.
Safe travels : Joe Fury