The southern Auroras &
The journey of the lost mountain bike: 
During March of 2015 (the day the southern Auroras hit W.A.) about halfway through our trip to Beyond & Israelite Bay on the southern coast of Western Australia we were almost back to civilization (2km away). 
Here we had to stop as there was a mountain bike laying in the middle of the soft yet very bumpy sand track.
This orange mountain bike looked like it cost a bit and Wayne who is a keen mountain biker with us on the adventure confirmed it was worth a fair bit!
With that in mind and only minor damage to the bike we didn't want to just leave it behind for two reasons;
1 leaving what might become rubbish in the bush.
2 there could be a chance the owner could get it back at the nearest local pub (Condingup Tavern) we would be passing by the next day or even take it to Esperance if the pub was to reject holding the bike.
 Let be honest the chances of this happening were quite slim.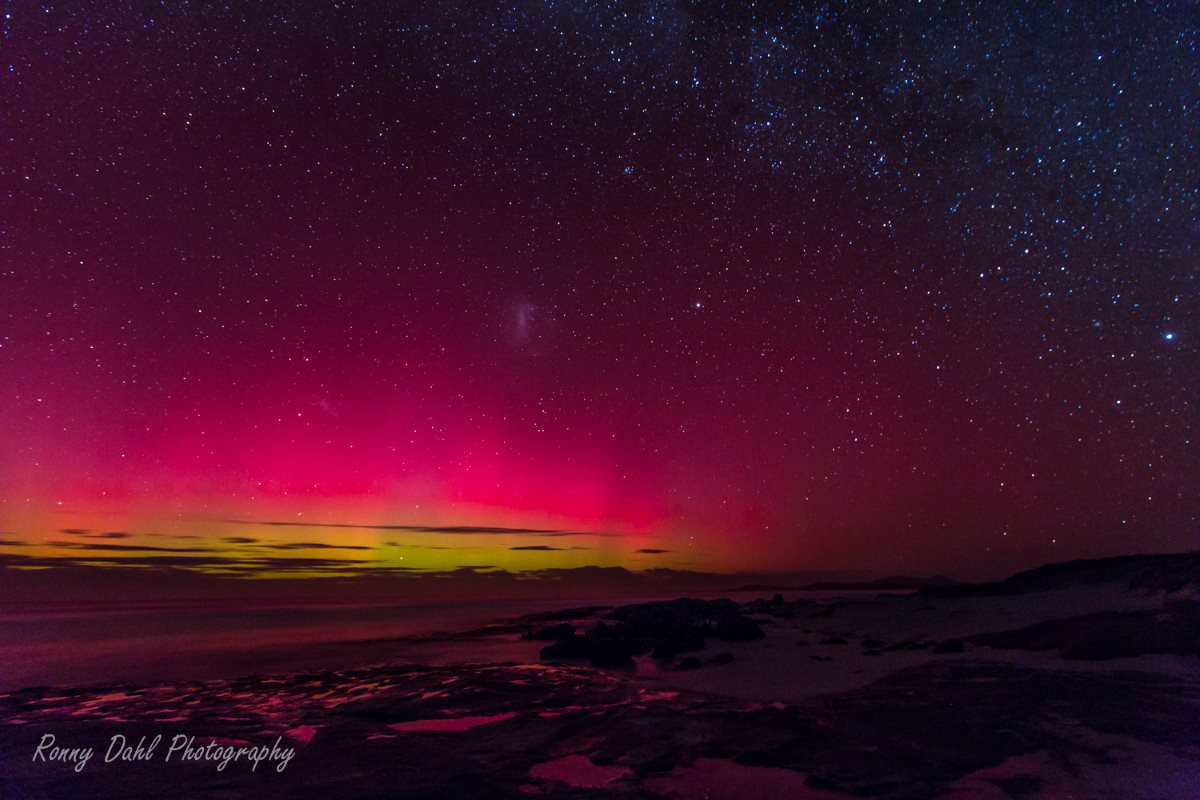 Before we got anywhere near the Condingup tavern we spent the night on the beach fishing and knocking back a few cold ones, well quite a few on this night.
Most of us had enough and wanted to have a bit of a nap, a few hours later and the sky starts to come alive with some strange light rays in the night sky (Auroras).
At first, I knew what I was looking at but thought, "It can't be Southern Auroras we are too far from the South Pole? We don't get them in Western Australia!"
And we don't, except for every now and then (when the earth is hit with intense solar flares) and this time we happened to be there to see it and capture it.
To the naked eye, they were more white to yellow in colour but with a long exposed photo, the colours red, pink and green were revealed.
So as I said earlier about having a few cold ones… one thing lead to another and we took this awesome photo of Torben (aka Little Bear) popping a wheelie on the mountain bike under the night stars including the milky way and some very rare W.A. Southern Auroras! Why not!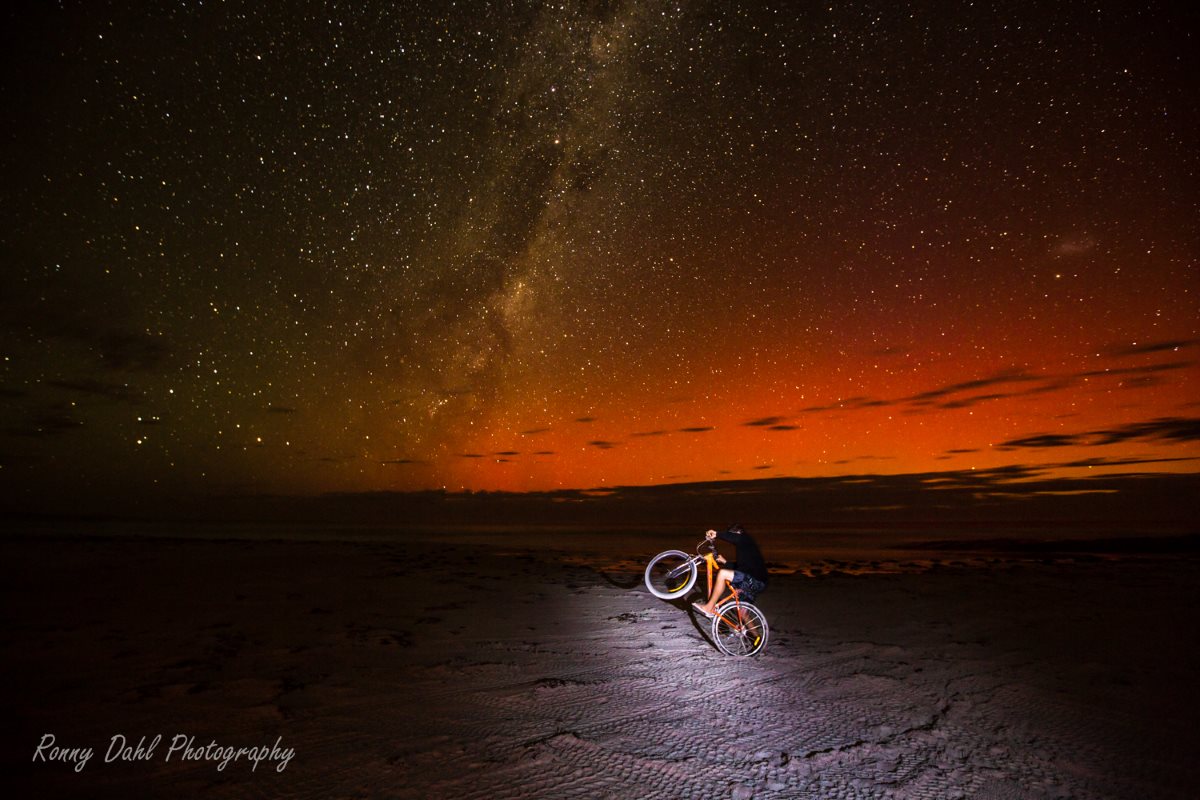 The next day we headed straight for the pub to grab some lunch and while finishing our beers the rightful owner of the bike turned up seeing his bike strapped to the back of Wayne's Landcruiser ute.
The owner was so pleased to get his bike back and told us he and his travel companions were 1 week into a huge trip around W.A. all the way from Victoria, getting his bike back just made his day. He offered to buy a pint and how can you refuse that!?
I then pulled the camera out and showed him the image of his bike popping a wheelie on the beach with the southern auroras in the sky, he had a good laugh at it followed by "wow what is that in the sky!?".

After that we parted ways and both groups were surprised and felt great about the good outcome.
Cheers Ronny
---
Oct 21, 21 12:00 AM

Historic Tracks in Australia by 4WD, is Gibb River Road, Canning Stock Route or other historic tracks on your bucket list...

Oct 07, 21 02:41 AM

Relying on a hand brake is very dangerous and can end with disastrous consequences! I turned my left and saw my LandCruiser heading straight for the steep 40m sand dune descent…

Oct 01, 21 01:09 AM

This red and black GU Patrol not only looks awesome, the engine upgrades are quite impressive and keep in mind ...
---
Leave Southern Auroras And Go 4 Wheeling In Western Australia.
---