Rouseys 1991 GQ patrol
by Jay Rouse
(Port Kennedy, WA, Australia)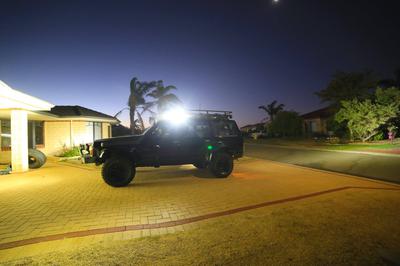 1991 GQ patrol Automatic 4.2L Petrol engine.

33" Fedral MT tires.

3" Old man emu suspension.

Snorkel.

Front and rear air lockers.

46" LED light bar on roof as well as 12" LED light bar on bullbar.

Twin 4" LED Side lights and twin 4" LED rear lights.


Custom PWR transmission cooler with thermo fan (For very soft sand)

Bucket seats.

Roof rack.

Tigerz11 Awning with custom built in lighting.

Underbody rock lighting.

GME 3100TX CB UHF with 9db GME antenna.

Oricom UHF CB coupled with a 2.1dB antenna for hills.

Twin deep cycle batteries with removable 250 Solar panel.