Perentie dreaming!! Turning an ex-ADF 6x6 into an overlanding machine to travel the world
by Geoff Carter
(Perth WA)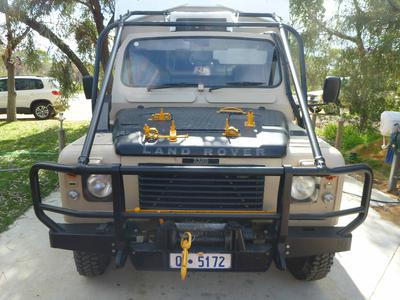 almost there 6x6 Land Rover Tourer
My wife and I have been building our over-landing vehicle for the past 18 months.


We started with an ex-ADF 6x6 Land Rover and have been slowly building it into an off road capable tourer for traveling the road less traveled around the world.
We still have a way to go on the build but fingers crossed the majority should be finished by November 2016
I have written a blog about it if you want more http://bit.ly/1T0HW2K
and cheers Ronny I do enjoy your YouTube channel.