My Yota
by Dan
(Perth, WA)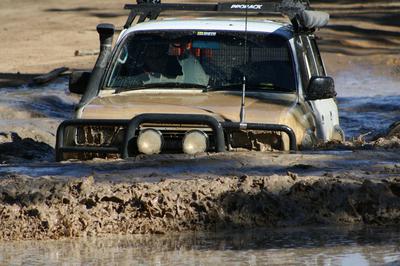 Love my 80, it's loaded with:

3" lift with Koni Hard Track adjustable shocks.

Dual rear wheel carrier,

16" steelies with 33" Mickey T ATZ P3's.

TJM T15 steel bull bar with,
TJM Ox 9500lbs winch.

1HZ with Extractors and 2.5" exhaust.

IPF XS hallogen Spotties.

GME 3200 CB (40 channel).

Alpine head unit and speakers.

Rhino racks.

Maxtraxx mounted on one of the spares.

EvaKool 45lt fridge on an MSA drop slide.

Rear drawers and LED lights.

There is more... And more to come...

Rock sliders,

1HD-T conversion,

The list goes on.