Mickey Thompson MTZ
by Wes
(Perth)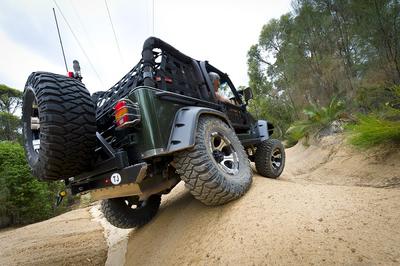 Brand: Mickey Thompson MTZ 33"x12.5"x15"
Fitted to Dick Cepek DC-2 rims on a 1997 Jeep Wrangler (TJ)
This is my second set of MTZs and am very pleased with the performance on varying terrain - Mud, Rocks, even Sand dunes/Beach and Highway.
Have used many other brands/types of 4x4 tyres in the past but nothing has come close to the MTZs.
I usually run them about 30 psi on the road and 15 psi offroad but that can vary slightly depending on loads.
Some people don't like them humming but I love it.
'Mud Terrains' are the new 'All Terrains'.