Portable Jump Starter & Power Supply:
The Portable Jump Pack unit which is an 'automobile emergency mobile power supply' in other words a very compact jump starter unit capable of starting a V8 Turbo Diesel multiple times on a single charge.
Apart from being just a jump starter it's also a compact power hub which can power or charge camera gear (such as Gopro's), rechargeable camping head touches, smart phones and even sat phones.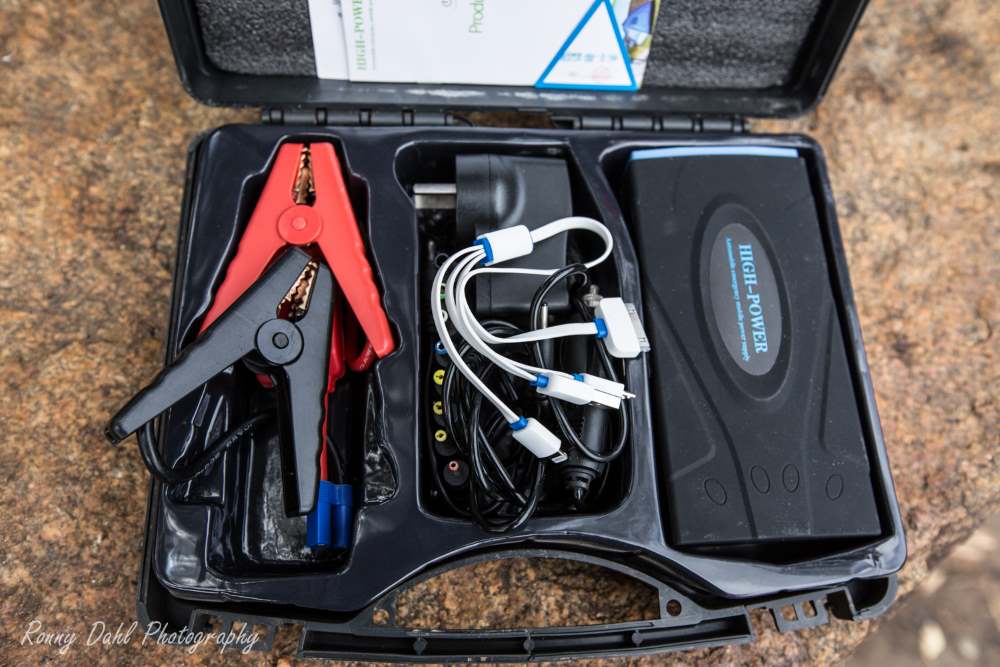 Click Any Photo To Enlarge Or Open Photo Album.
Power output can be changed to the following 19v-16v-12v by the push of a button. The two USB outputs are 5v so plenty for charging gear via USB.
By holding down the same button it becomes a touch/light and it has Red/Blue flashing SOS lights.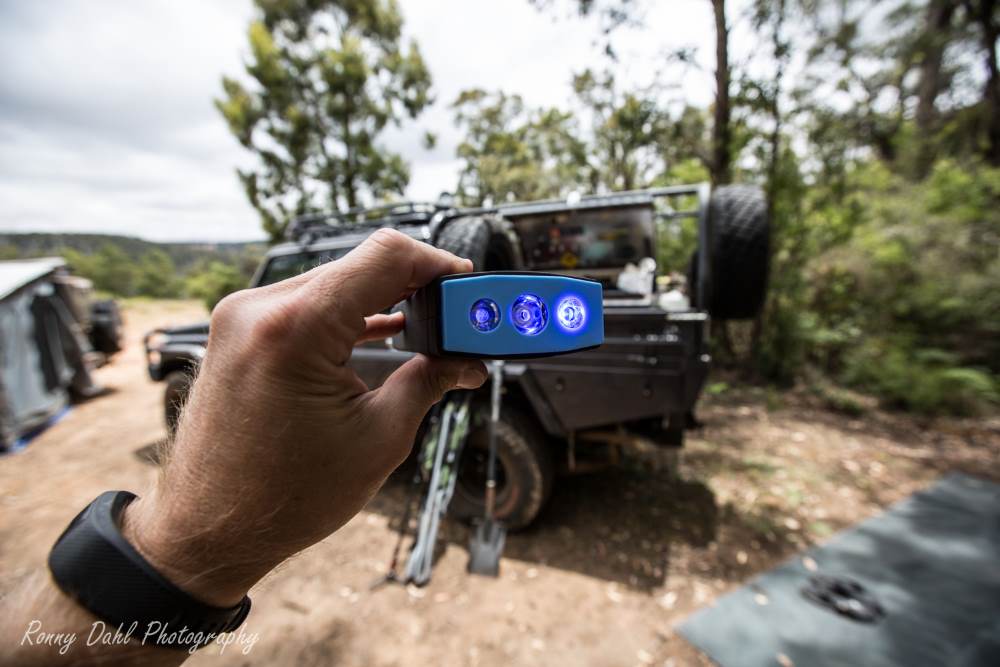 I was given this item by Earth Tract 4x4 and asked to test it which we have done now for about 8 months (April 2016 to present time).
I have mainly charged my iPhone, iPad and camping touches with it but I have started my Landcruiser 3 times with the Portable Jump Pack, twice at a shopping centre car park and once in my drive way (My main battery was on its way out, ended up dropping a cell and is now replaced).
All three times I jumped the Landcruiser it worked first time, once the battery was so flat it really worked the jump pack hard but it still started.


The Portable Jump Starter.
Ok, so how good is this portable jump pack?
Well it's a surprise package, the first time you see one you will be questioning wherever something so small will start a diesel motor. It's quite funny really. And then it will start it and you will be scratching your head… well that's what I did.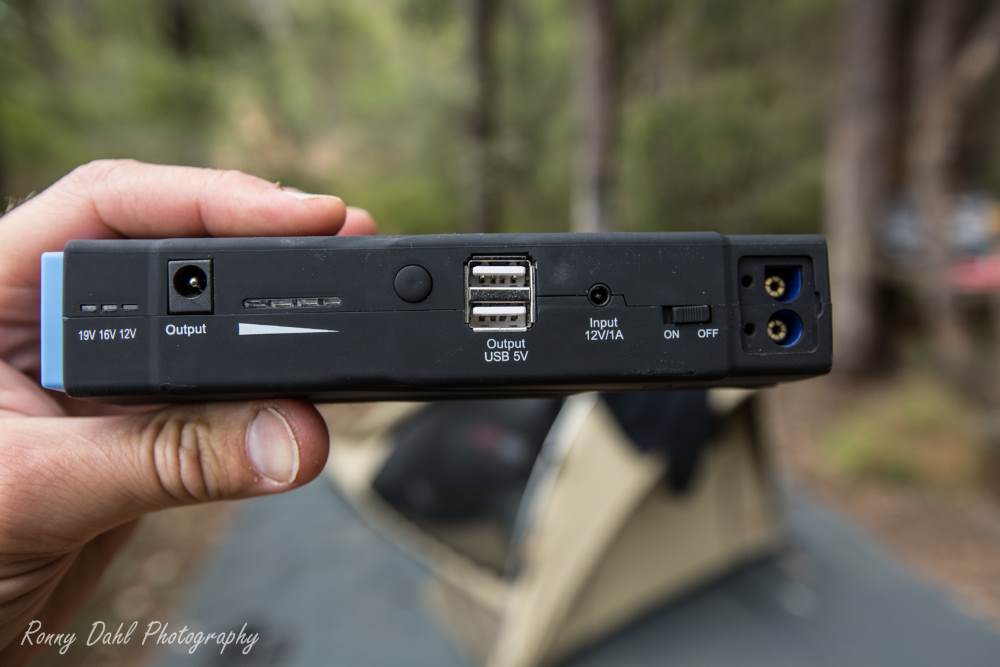 What I like about portable jump pack is the size of the unit and how it comes in a hard plastic case which holds all the other components I.e. Multiple charger cables for smart phones, an adaptor cable with 8 connector options to suit most 12v gadgets and the crocodile jump starter crimps.
The other thing I like about it is it fits easily in my swag and basically charges my iPhone overnight as I set the alarm I need the phone charged. It also takes up no room in the cab when I need to charge my iPad (which I use for flying the drone) as other items are using my 12v points already.


Pros:
Compact unit which can be transported anywhere and takes up no room.
Cheap only about $150 AUD from Earth Tract 4x4.
Good insurance for the flat battery situation.


Cons:
You will need to keep this unit at full charge to make sure it will start a vehicle.
You will need to check that the unit has charge if not used for a week or two as it will lose power, this is not really a problem if you use it frequently as you will then be keeping it charged.
Here is a direct link to this item: http://www.earthtract4x4.com.au/online-store/!/12v-16800mAh-Portable-Jump-Pack-Power-Supply/p/74630881/category%3D21475799
Wherever you choose this portable jump pack or a different one I'd highly recommend getting one even if it's just for jumping batteries.
Review, testing, photos, and article by Ronny Dahl
Aug 21, 22 04:20 AM

Hi! Welcome to offroad dad and my journey in life doing things on a budget using my hobby offroading touring camping and survival as a way to cope and

Mar 30, 22 02:53 AM

When Camping With Children kids hygiene items like wet wipes (baby wipes) are the best thing for cleaning kids, bring a few spare packets. Don't forget to..

Mar 30, 22 02:49 AM

If you're in the market for Camping tents there are plenty of options ranging from cheap to expensive and big - small. Depending on what type ....
---
Leave Jump Starter And Go 4 Wheeling In Western Australia.
---