How about Europe. Imagine spending your honeymoon or holiday in beautiful Paris or sunny Spain, Majorca or Italy.
See Paris from the top of the Eifel tower or visit Disneyland.
Go skiing in Switzerland or Austria. Or how about October fest in lovely Germany.
Visit Copenhagen in Denmark and the lovely Legoland on the Jutland peninsula, the country just have so much to offer and so many lovely places to visit with over 400 islands and lovely people.
That part of the world just has so much on offer. So much history and so many old buildings, you will just have to keep on coming back.
If you are looking for some quality web sites about travel and holiday accommodation in this part of the World you can find them here.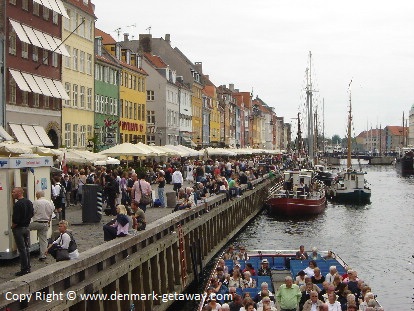 Nyhavn, Copenhagen, Denmark.

Links.
---
NB:
Please let us know if any of the above links have any sort of offensive material, and we will terminate the link. The links have been reviewed, and found authentic, at the time of inclusion, but 4-wheeling-in-western-australia is not responsible for any information on the linked web sites.
Please read our disclaimer.