! Website tracking This is the Universal Analytics tracking code for this property. To get all the benefits of Universal Analytics for this property, copy and paste this code into every webpage you want to track.>

Engine modifications MY15 Pajero GLS
by Mark Nochete
(Queensland)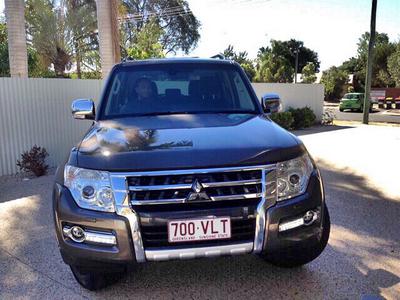 Hello everyone, Im Mark, living in Queensland.


I just bought a MY15 Pajero GLS and I want to enjoy touring around QLD but not too hardcore (OffRoad) so I just decided to modify my engine to start with and also tyres and other suspensions but I dont want to really lift it up.
My plan is to add more power to my engine, put great suspensions without lifting it up much and put suitable tyres.
Any sugestions guys thanks!!
Nov 26, 20 03:53 AM

Andrew St Pierre White and his 4xOverland Troopy 78 Series is on Modified, yes another collaboration video with about 60 min of golden...

Nov 24, 20 06:53 PM

There are many different tire deflators on the market; most of them screw onto the valve and release the air pressure. Below are different types of tyre deflators.

Nov 22, 20 11:15 PM

Tips and things you should know before you take your 4x4 vehicle off road for the first time...