CB Channels List.
Below is a Chart for all current UHF CB Channels being used in Australia.
Note:
The Chart details every UHF channels main use. Please note the importance of NOT using channel 5 & 35 unless of an emergency, and if abused human life could be at risk due to interference.
Also fines in Australia are very high for improper use of (CH 05 & CH 35) the emergency UHF channels.
For explanation on Simplex & Duplex UHF Channels please see this link.
As you will see below the main uses for each channel is a general purpose Australia wide.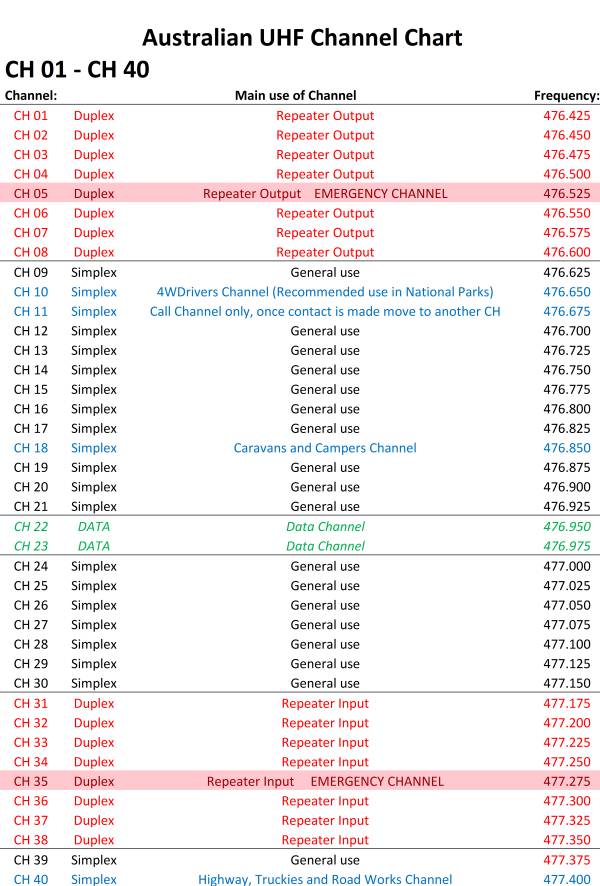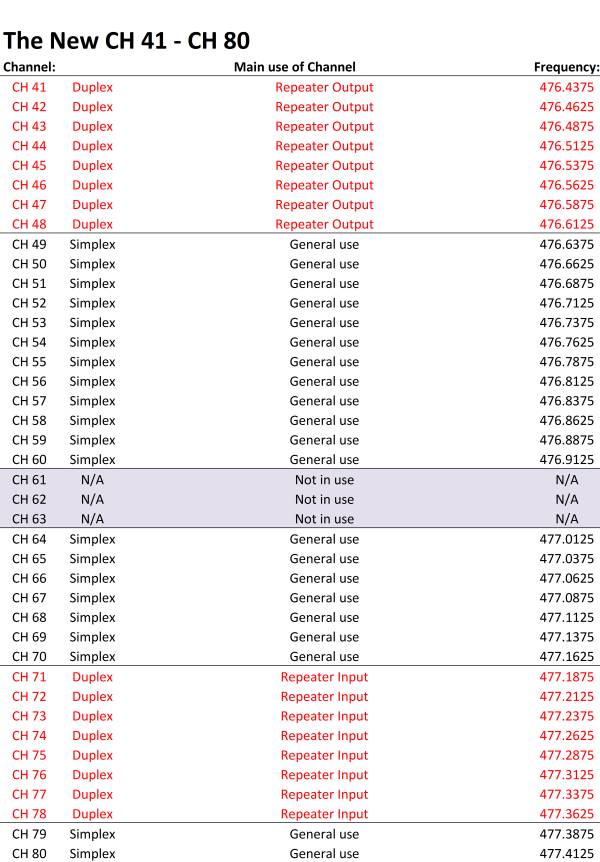 Jan 25, 21 12:15 AM

My navigation and communication devices used in the LandCruiser on our adventure trips...

Jan 24, 21 11:47 PM

Not all mud is clay based, but where you find it you will always find mud, if it's been raining that is....

Jan 24, 21 11:22 PM

The Cervantes to Jurien Bay 4x4 Track is 25 km+ and takes you across sand dunes, sand tracks, onto the beach and even a couple of water crossings if you are up for the chalange...
---
Leave CB Channels And Go To 4 Wheeling In Western Australia.
---