CB Channels List.
Below is a Chart for all current UHF CB Channels being used in Australia.
Note:
The Chart details every UHF channels main use. Please note the importance of NOT using channel 5 & 35 unless of an emergency, and if abused human life could be at risk due to interference.
Also fines in Australia are very high for improper use of (CH 05 & CH 35) the emergency UHF channels.
For explanation on Simplex & Duplex UHF Channels please see this link.
As you will see below the main uses for each channel is a general purpose Australia wide.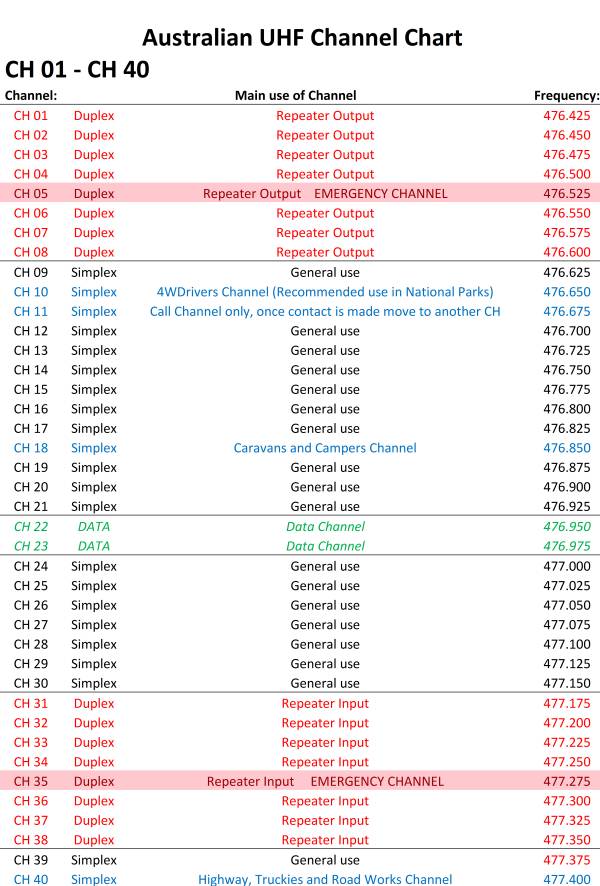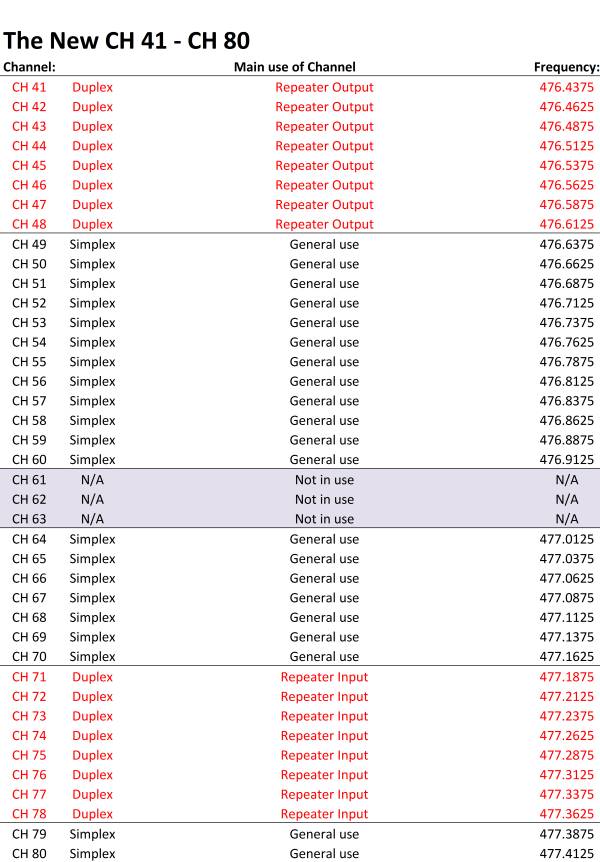 Aug 21, 22 04:20 AM

Hi! Welcome to offroad dad and my journey in life doing things on a budget using my hobby offroading touring camping and survival as a way to cope and

Mar 30, 22 02:53 AM

When Camping With Children kids hygiene items like wet wipes (baby wipes) are the best thing for cleaning kids, bring a few spare packets. Don't forget to..

Mar 30, 22 02:49 AM

If you're in the market for Camping tents there are plenty of options ranging from cheap to expensive and big - small. Depending on what type ....
---
Leave CB Channels And Go To 4 Wheeling In Western Australia.
---