CB Channels List.
Below is a Chart for all current UHF CB Channels being used in Australia.
Note:
The Chart details every UHF channels main use. Please note the importance of NOT using channel 5 & 35 unless of an emergency, and if abused human life could be at risk due to interference.
Also fines in Australia are very high for improper use of (CH 05 & CH 35) the emergency UHF channels.
For explanation on Simplex & Duplex UHF Channels please see this link.
As you will see below the main uses for each channel is a general purpose Australia wide.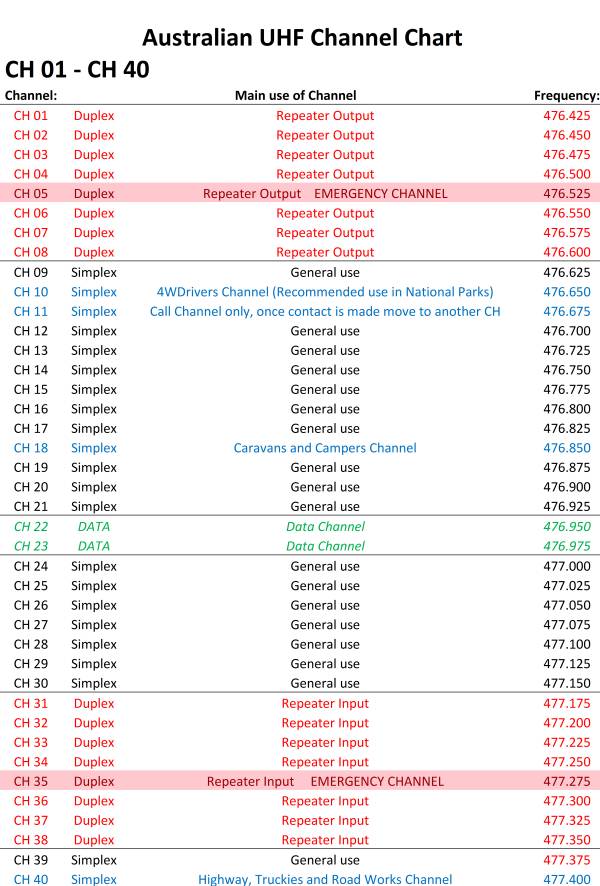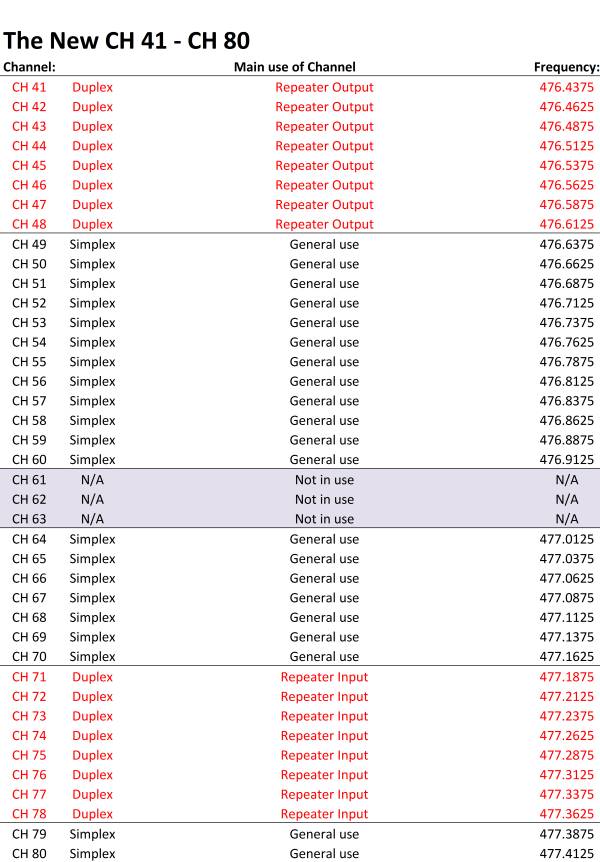 Jul 19, 21 11:58 PM

D'Entrecasteaux National Park has lots to offer for any 4 wheel driver! East of Windy Harbor and South East of Northcliffe are many great 4x4 tracks, remote...

Jul 19, 21 11:28 PM

How to fix your CV Boots on the track, this is quite easy to repair if they have just come ....

Jul 14, 21 02:29 AM

This Toyota Custom 80 series Landcruiser on Modified could very well be the best 80 series you will ....
---
Leave CB Channels And Go To 4 Wheeling In Western Australia.
---