CB Channels List.
Below is a Chart for all current UHF CB Channels being used in Australia.
Note:
The Chart details every UHF channels main use. Please note the importance of NOT using channel 5 & 35 unless of an emergency, and if abused human life could be at risk due to interference.
Also fines in Australia are very high for improper use of (CH 05 & CH 35) the emergency UHF channels.
For explanation on Simplex & Duplex UHF Channels please see this link.
As you will see below the main uses for each channel is a general purpose Australia wide.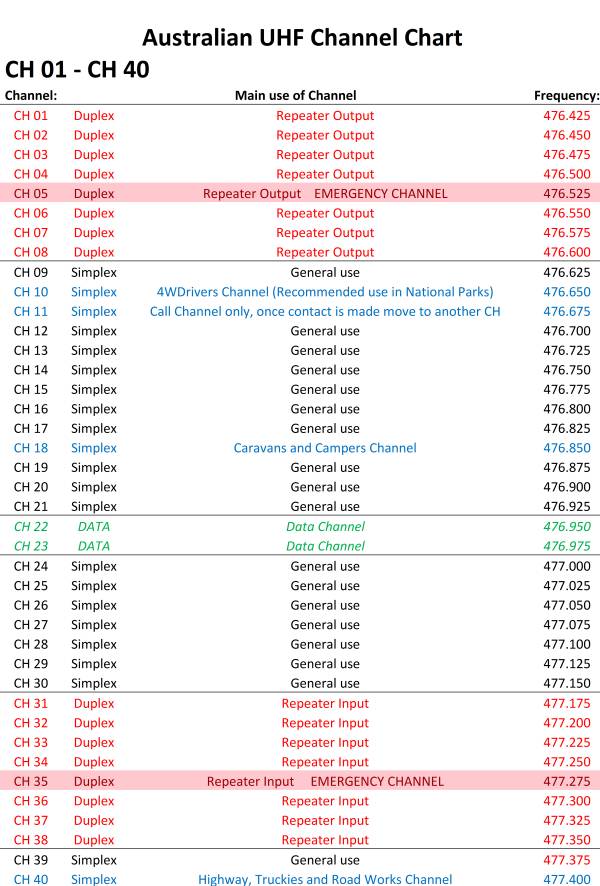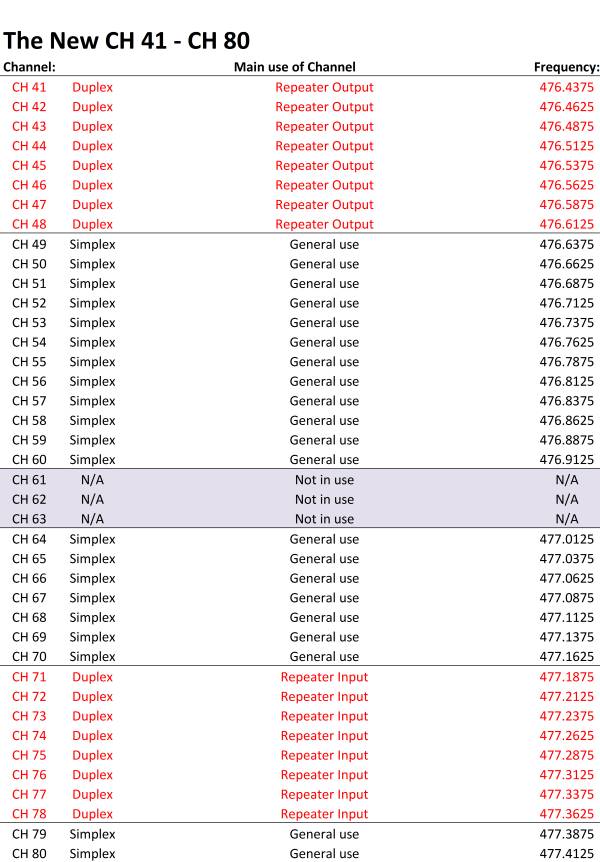 Oct 21, 21 12:00 AM

Historic Tracks in Australia by 4WD, is Gibb River Road, Canning Stock Route or other historic tracks on your bucket list...

Oct 07, 21 02:41 AM

Relying on a hand brake is very dangerous and can end with disastrous consequences! I turned my left and saw my LandCruiser heading straight for the steep 40m sand dune descent…

Oct 01, 21 01:09 AM

This red and black GU Patrol not only looks awesome, the engine upgrades are quite impressive and keep in mind ...
---
Leave CB Channels And Go To 4 Wheeling In Western Australia.
---