BFG All Terrain K02
by Russell Mozingo
(Texas)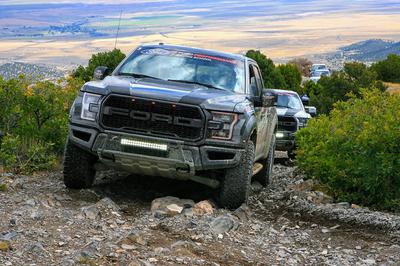 They come stock on my truck, and I have been very impressed with them up to this point.


On road, they are quiet, only lacking in skid rating (0.69g). Off-road, they grip very well, even performing tolerably well in the mud without having aired down.
As I drive a Raptor I am hitting the trails at speed in many cases and despite lots of sharp rock at 11k miles they look pretty much brand new.
I went to the Raptor Assault program last month, where you drive one of the school's trucks through lots of different conditions. This reinforced to me just how tough these tires are - we ran over some really gnarly rocks at 30-40 mph in trucks that weren't our own, and the tires looked to be in pretty good shape, despite thousands of miles of wear on those trails by novice drivers.