A/T, All terrain Tires:
70-60% Tarmac 30-40% Any Off Road (depending on brand)


A/T, Aggressive All Terrain:
50% Tarmac 50% Any Off Road (depending on brand)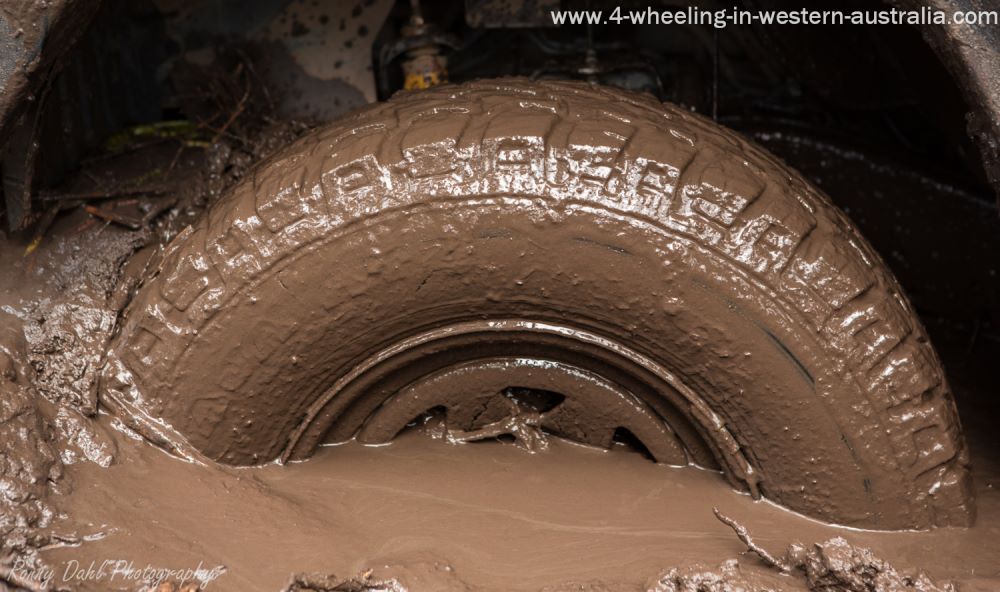 The jack of all terrains, this type of tyre is designed for any terrain and comes in a range of tread patterns. Regular all terrain tyres are way tougher than light truck tires, they have a stronger side wall some with shallow side biters and a deeper thread pattern than an L/T. The tread blocks have a wider spacing between them allowing for a better grip on off road terrain, yet still give good grip on highways/roads.
More aggressive tread patterns are available; some have even deeper tread blocks and bigger side biters for added control when off roading in ruts, rocks, mud and general dirt terrain. These types of A/T bridge the gap slightly between mud terrains and all terrains. The more aggressive the tread pattern generally means better self-cleaning much like the mud terrain tires.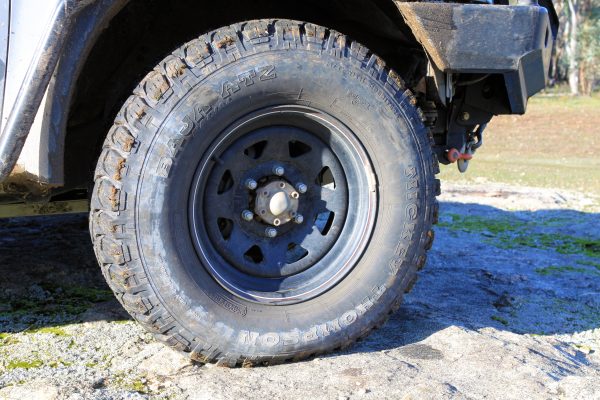 Aggressive All Terrain Tire.

A lot of mines, working stations and farmers use all terrain tyres due to their durability on and off road. The reason for this is quite simply due to the fact that they have vast types of terrain.
---



Sand tracks, desert, dunes and beach terrain:
All terrain tires perform excellent when it comes to sand driving.
Obviously tire pressures are a factor when driving on sand but the same goes for any type of tire.
The less aggressive all terrain will have a better overall performance than the more aggressive one, and will outperform a mud tyre whilst sand driving.
---
Rock Terrain:
Rock crawling with all terrains is not out of the question, sure the mud terrain will perform better but all terrain tyres are still very capable.
If driving on bare rocks that are slightly wet they may even be on par with muddies in some cases, but will generally require less PSI in order to maximise the deforming of the tire so that it can mould into shape whilst crawling over obstacles to increase traction.
Doing this will also reduce the risk of puncturing the tyre as the side walls are not as strong as the mud terrain type, but are a lot tougher than the regular light truck rubber.
---
All Terrain Tires And Mud:

        Mud can be the all terrain tyre's worst enemy as the tread blocks are too close together which doesn't help at all in getting rid of mud.
        The narrower tread block will clog up easily turning them into muddy racing slicks. Once that happens the only way out is recovery.
    In some muddy situations A/T's are fine but when encountering deep mud just forget about it, sometimes mud terrain tyres can't even get through.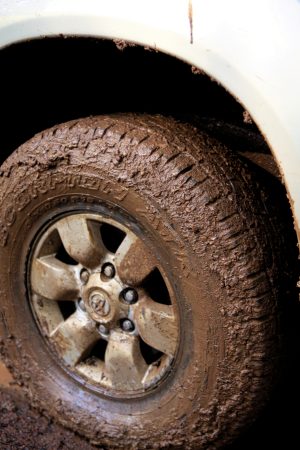 ---