79 Series LandCruiser
V8 Turbo Diesel Dual Cab Ute:

Due to receiving so many emails and questions on Facebook, YouTube and various 4x4 forums we have created an entire web page and a YouTube video just for the 79 series Landcruiser (VDJR79).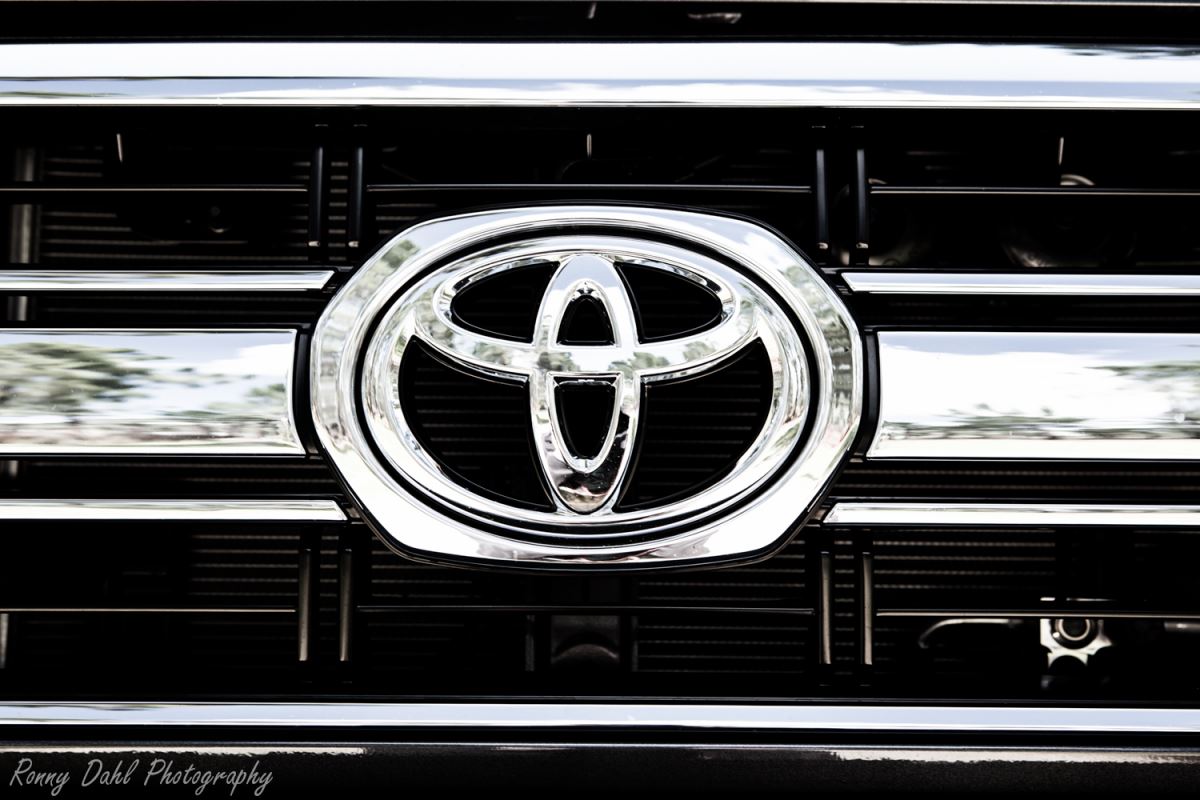 We have done a short video about my thoughts/review on the 79 series Dual cab and the modifications I have made to it, was hard to cram it all in so I hope I have covered all questions from emails, YouTube and Facebook posts:
I have had the 79 series Landcruiser for over 3 months now (as of December 2013) so far the cruiser has already done a fair few day trips and weekender camping trips.
The 79 series Landcruiser has been to Lancelin, Wedge Island, Grey, Hill river coastal tracks at Cervantes, North Head, Julimar state forest twice and Mundaring about 5 times.
It's by far the most torqued vehicle I have ever driven from stock; off road nothing really stops it.
On the trip from wedge to Grey I managed to get slightly bogged on the beach, all I had to do was put it in 1st gear low and just let it pull itself out, that's how much low torque it has!
Now my previous 4wd was Toyota Hilux SR5 Extra cab petrol which I had for over 7 years so comparing the two is like apples and oranges, they are different in so many ways.

There was nothing wrong about the extra cab Hilux apart from being too small in the seating department, with a growing family a dual cab was required and I have been eying off the 70 series Landcruisers for a long time, so the day they started selling the dual cab 79 series Landcruiser I started saving and waiting.
It was not a hard choice to make, given a V8 turbo diesel in a tray back Ute with solid axels, what more could you want?! That ticks all my boxes and being a Toyota there was no changing my mind.
Modification Plan:
So far a fair bit has been done to the cruiser and learning from the previous vehicles I had a modification plan in place.
I made plenty of mistakes on the most recent 4x4 (the Hilux), I had to redo most of the setup due to various situations, so a fair bit was learnt about my 4wd setup needs. It really saves you money to stop and really think about what mods you need and more importantly how you need the 4x4 setup in every aspect of 4 wheel driving, touring and camping!   
 I knew exactly what I wanted to do and so far this 79 series Landcruiser is setup exactly how I would like it and the canopy is coming along well with still a fair bit of DIY work to be done.
For Information About The Unichip Q In The LandCruiser See Here.

The ease on modifying a 70 series Landcruiser:
There are so many accessories available for the 70 series and everyone so far who has worked on my cruiser have said how easy enjoyable it is to work on them as everything has been kept simple, nearly the entire interior just clips apart carpet and all.
Being able to fit 35 inch tires with just a lift kit is quite amazing considering most modern 4x4s are very limited when it comes to wheel size. This is mostly due to IFS vehicles, which require cutting into the guards and even body work.

The engine bay is the most technical area however the rest of the vehicle has been kept very basic and similar to previous 70 series.

Ride Comfort and cab space:
The 70 series Landcruiser is surprisingly comfy, I was considering changing the front seats with an aftermarket one and those thought are now far from my mind. If a heavily pregnant women sits in the front seat for a long 500+ km trip and says the seats are fine then the seats are bloody good!
Space on the rear seats is pretty much the same as any other dual cab on the market; however the windows are so big on the 70 series and combined with the rear seat height compared to the window kids absolutely love it as they have a huge window to look out of.

Conclusion of the LandCruiser:
The 79 series Landcruiser is produced mainly for mining, farming and towing purposes, however the V8 turbo diesel ute makes for the perfect base platform for the ultimate 4wd tourer, exploring vehicle or just a tough weekend warrior.
In my biased opinion this is the best current new 4WD as a base platform to modify. Like I said above "It was not a hard choice to make, given a V8 turbo diesel in a tray back Ute with solid axels, what more could you want?"
For Information About The Unichip Q In The LandCruiser See Here.

PART 2: March 2014


The rear canopy: 
With the Custom Canopy now installed and the inside near completed, the Cruiser in now what I consider my complete touring, camping and Tough Trail 4 Wheel Drive. Even with such a sizable box on the rear it is very light weight mainly due to being constructed out of alloy and with some careful design I managed to strategically place weight in opposing sides and most of that close to the cab.
Having one spare right up against the driver side cab and the fridge on the passenger side it keeps it close to the centre of the vehicle. The only heavy item at the rear is the second spare.
A few short camping trips have been done with the custom box, having it loaded from the base to the ceiling including a 25 kg tent on the roof of the canopy the 79 Series Landcruiser only sagged 10-15 mm at the rear.
All the electrics I have done myself, at first I was a bit worried if I'd get it done right as the electrics plan was huge, but found it quite easy once just focusing on one task at a time.
An overall plan still needs to be thought up as the right size wires and the amount of wires from the second battery to the rear can limit what can be added later.
Another big thing was getting the correct size fuses and keeping wires the same size from the power board to the electrical lights or plugs. Get these things right and it's just a matter of following switch diagrams and putting positive to positive and negative to negative.
Most of the electrical items used were from Altronics, they have pretty much everything in one place which saves time and money.
Now to the awning, it's from Ostrich wing awning Australia.
What I love about this awning is the amount of shade it provides with such little effort in the setup procedure. It's nearly just a 30 sec job once you have pulled it out a few times and know the procedure without thinking about it.
Another great thing to point out is once the ostrich wing is pulled out and I have picked a bad spot in relation to the sun light direction I can just jump in the cruiser and move with the Ostrich wing still out and getting the shade spot on! This is much due to not needing to use ropes unless it's really windy.

Is the 79 Series LandCruiser completed?
There is always room for improvement and like a lot of us 4 Wheelers our 4 Wheel Drives are always a work in progress, there is always a new gadget or new idea floating about which we just can't help but add to the vehicle.
After all it's our life style and our 4x4's give us joy by enabling us to get to places others can't get to.


Evolution of the 79 series Landcruiser V8 Turbo Diesel VDJR79: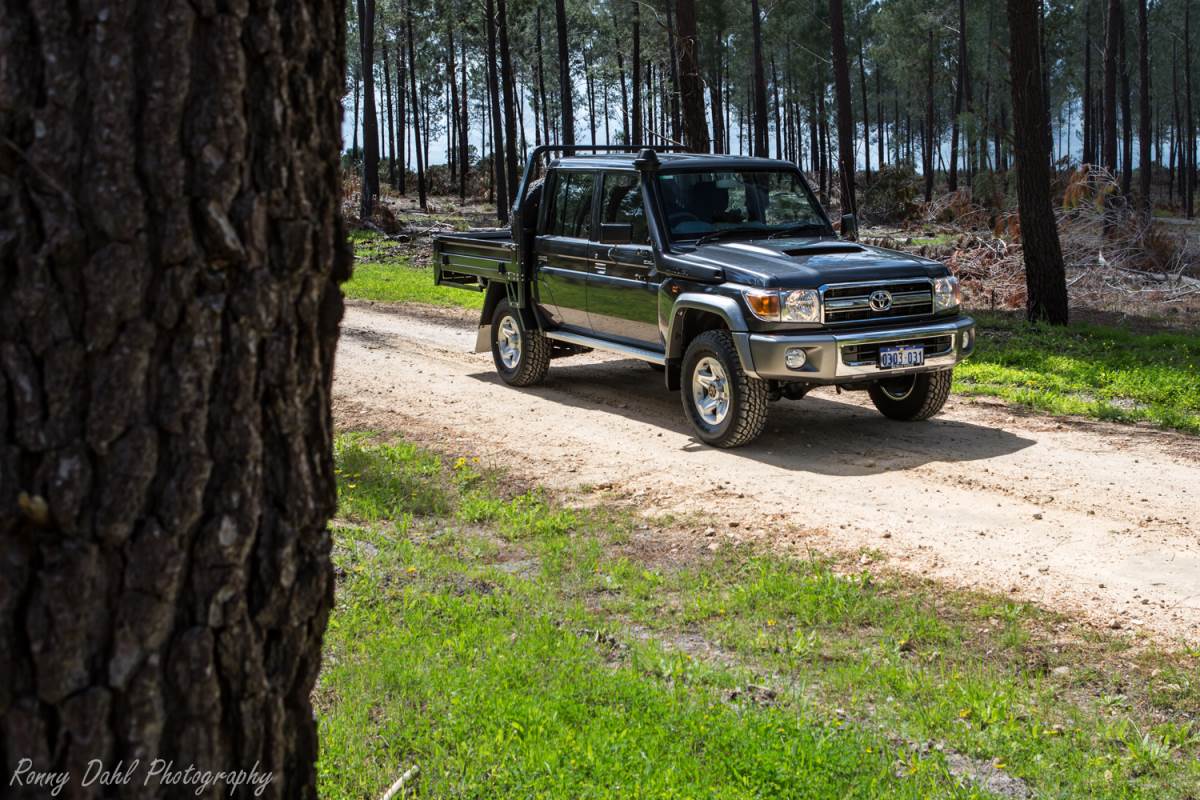 Stage 1: Stock.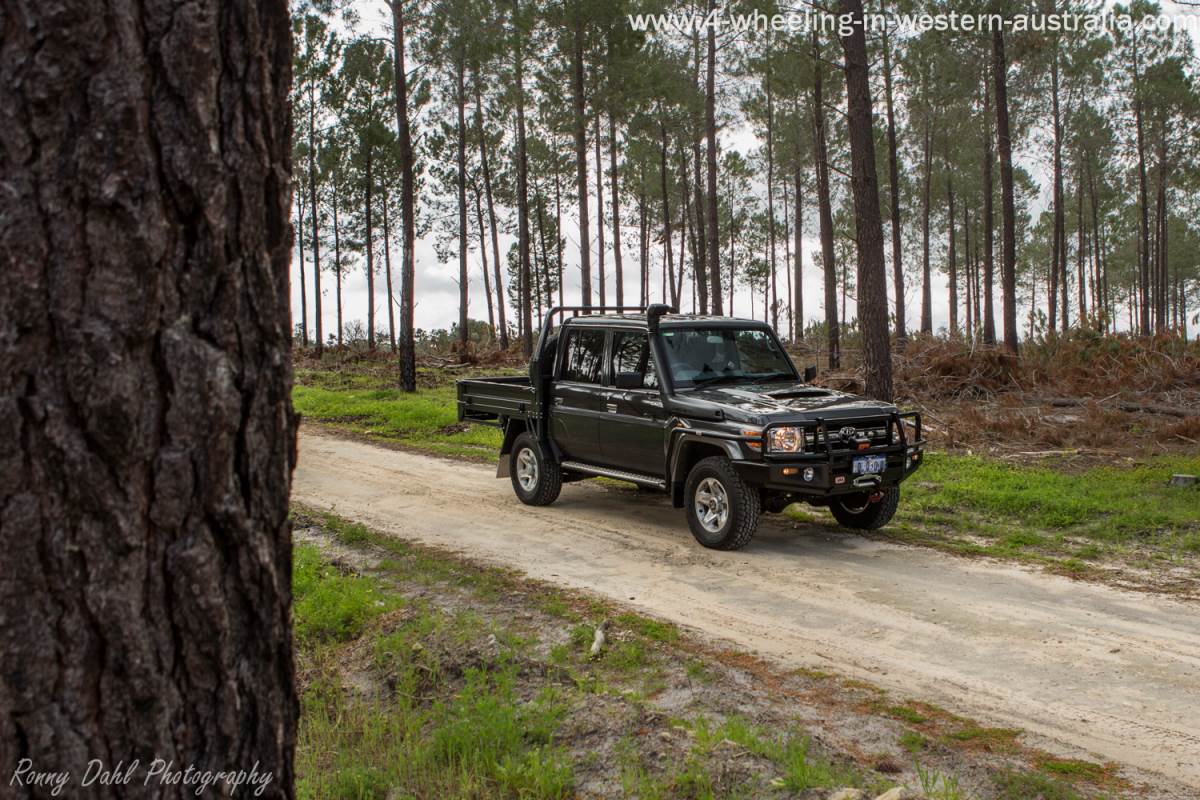 Stage 2: Bar Work.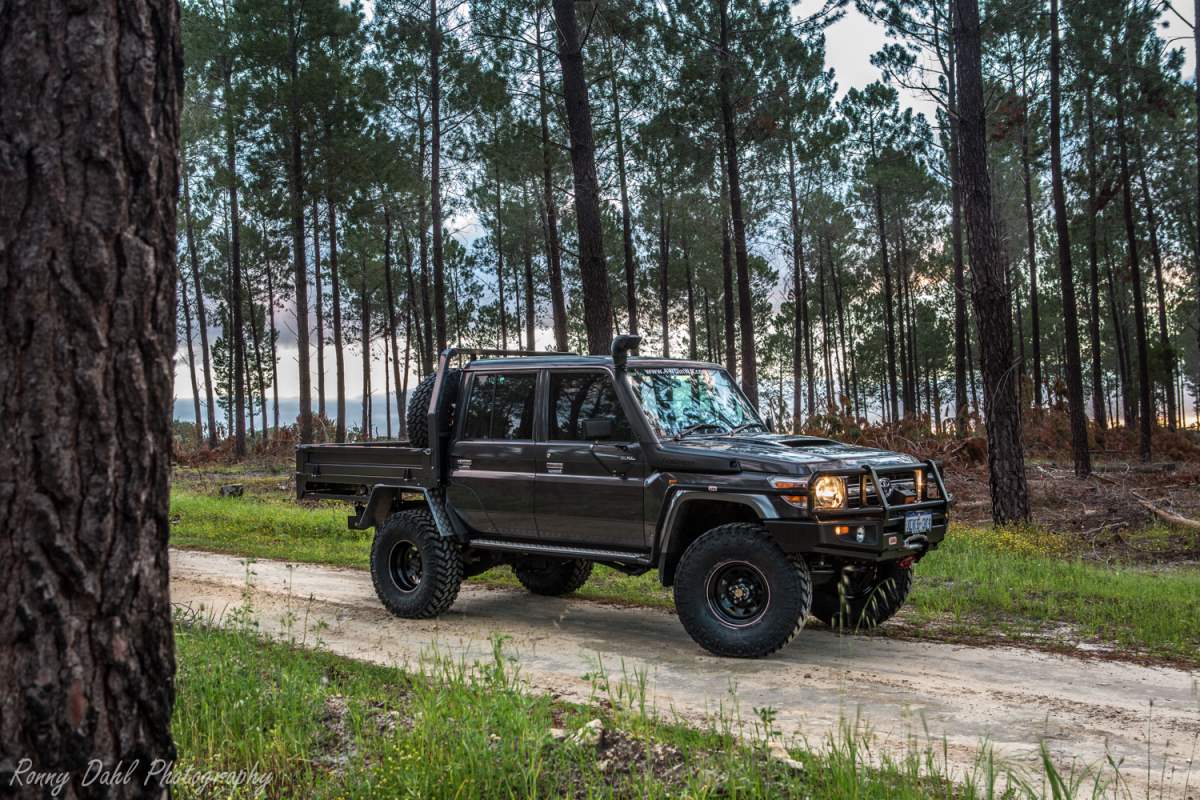 Stage 3: Lift & Tires.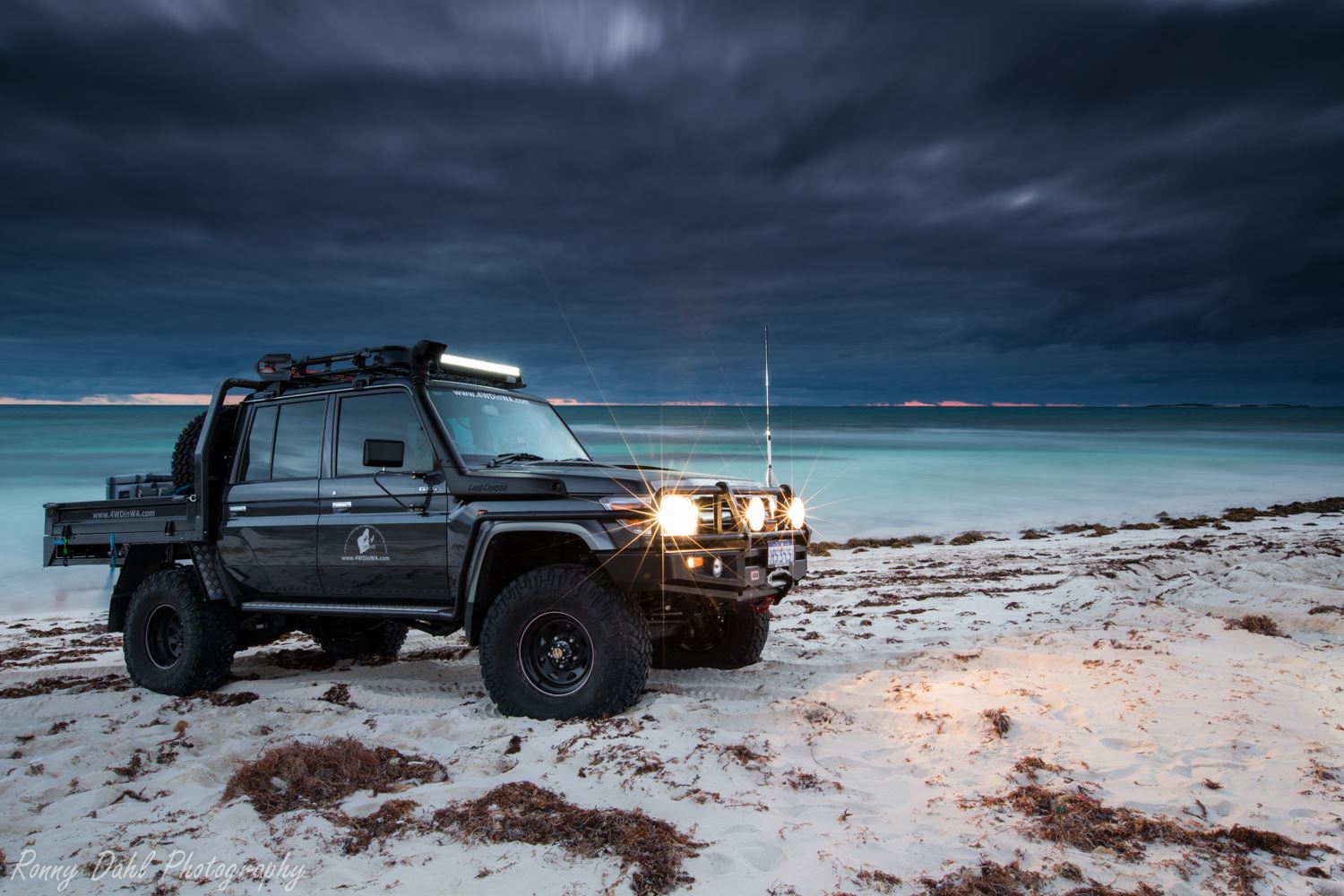 Stage 4: Lights and Storage Solutions.
79 series Landcruiser extra info & solutions:
WHEEL TRACK ISSUE!
The rear wheel track is different to the front, in fact it's 100mm narrower at the rear.
Why  this is a problem? Well off roading in sand the cruiser tends to fish tail and relies on the V8 to push on, this is particularly not good when climbing sand dunes.
There are two options to correct this:

#1 different offset rims on the front and rear, 0 offset on the front with a -55 offset on the rear will fix the problem. This option works best on a70 series tray back Ute.

#2 wheel spacers, these come in two sizes 25mm and a 50mm, these can be sourced at your local Opposite lock 4x4 retailer.


HIGHWAY REVS ISSUE:
The 79 Series Landcruiser seems to be lacking a sixth gear, when driving at highway speeds of 100+ the cruiser revs too high in my opinion. 2700 rpm at 110 kph does not seem right and the fuel usage is high, this can however easily be corrected, here's how:
Putting bigger tyres on the cruiser is the best and cheapest way to fix this issue, a 33'inch - 285/75/r16 or a 35'inch - 315/75/r16 will not only fix the rev issue it will also give you more ground clearance. Best of all the low range gearing especially 1st gear low is still slow enough for rock crawling!
So many benefits from fixing a problem...



70 SERIES CRUISER SNORKEL, NEED TO KNOW!:
The snorkel that comes with the landcruiser I wouldn't trust, to see why watch this video.
For Information About The Unichip Q In The LandCruiser See Here.
Thanks for reading, any other questions or comments please post below.
Cheers Ronny,
 A self-proclaimed Landcruiser and off road nut! 
---
Leave 79 Series LandCruiser And Go 4-Wheeling-In-Western-Australia.
---