Do you want to explore the West Australian bush, remote country and spectacular coastal areas in the comfort of your own 4wd with the company of like-minded people?
Then JOIN US on one of our 4wd Tag-along Tours for a different adventure!


We will take you through the tracks guiding you along the way with all things off-road.
Not only will you be having fun you will also gain skills, knowledge and confidence along the way. Even as an experienced 4WDer there is always something new to see and learn.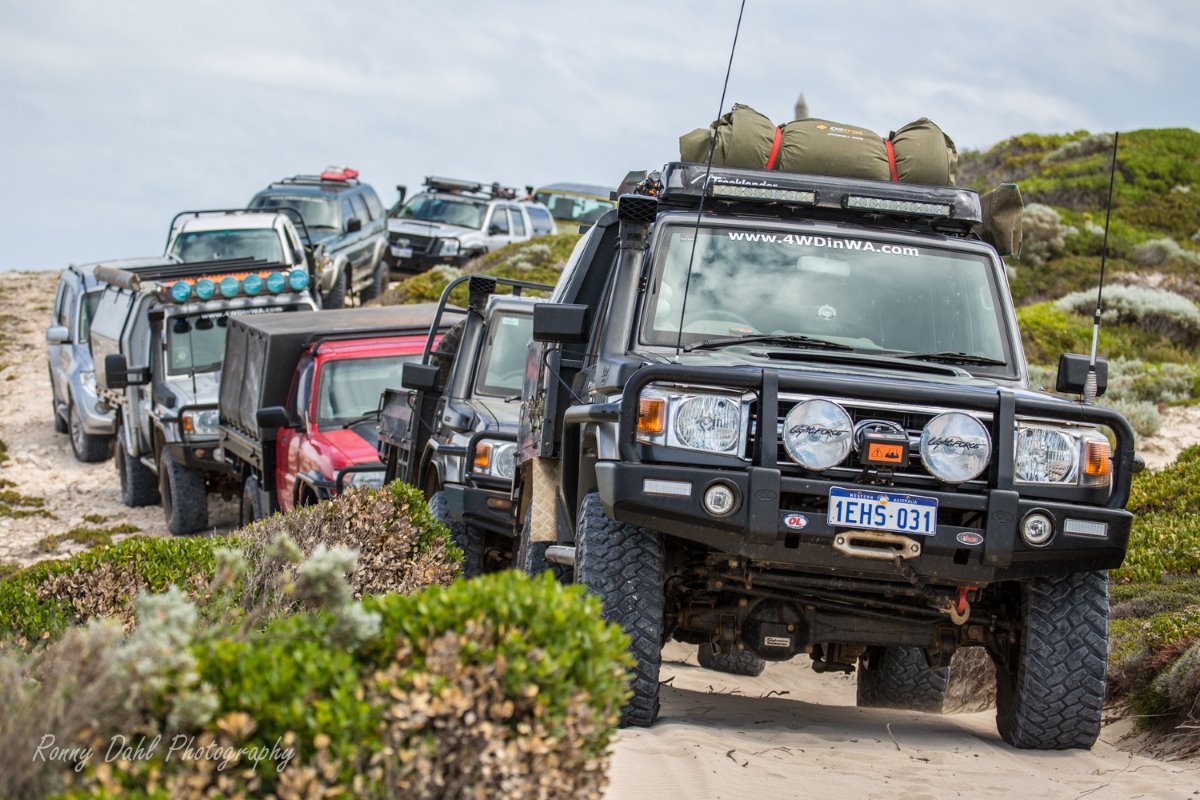 Our Tag-Along tours are for all people; beginners, experienced 4wders and families.

Our tours are all detailed and will recommend certain modifications to vehicles on some trips. That said we have tours for stock vehicles to heavy modified 4x4s so there will be a tour to suit you.
---
4WD Tag-Along Tours To Suit Anyone:
If limited experience and confidence is holding you back, perhaps you are worried about getting lost or you simply like someone just to lead the way and take you to great locations and hidden tracks?
We are a no strings attached Tag-along adventure tour service provider, which means you won't have to attend club meetings to join in on trips.
We are experienced, self-taught 4WDers and have even undertaken advanced 4WD training and 4WD tour operations training which is recognised nation-wide.
Along with that we have plenty of experience navigating via paper maps and off-road GPS and we have remote first aid training to ensure the safety of our customers.
With the above we have all bases covered from a common recovery to an unlikely emergency.
Follow the links below for our tour dates and destinations.  BOOKINGS OPEN !!