4 Wheeling Outback Experience & Wildflower Season. 
(4 day 4WD Adventure).
This is a brand new designed route taking you on a thrilling drive into heavy wildflower areas (wildflowers subject to winter rains).
The first property on the outback experience trip is the popular Ninghan Station followed by a Private area which has some interesting obstacles along this new route, we have cleared up, running over rocky outcrops and creek beds snaking through the outback bush to some very awesome campsites on a property only we have access to.
Exclusive tracks, campsites and wilderness.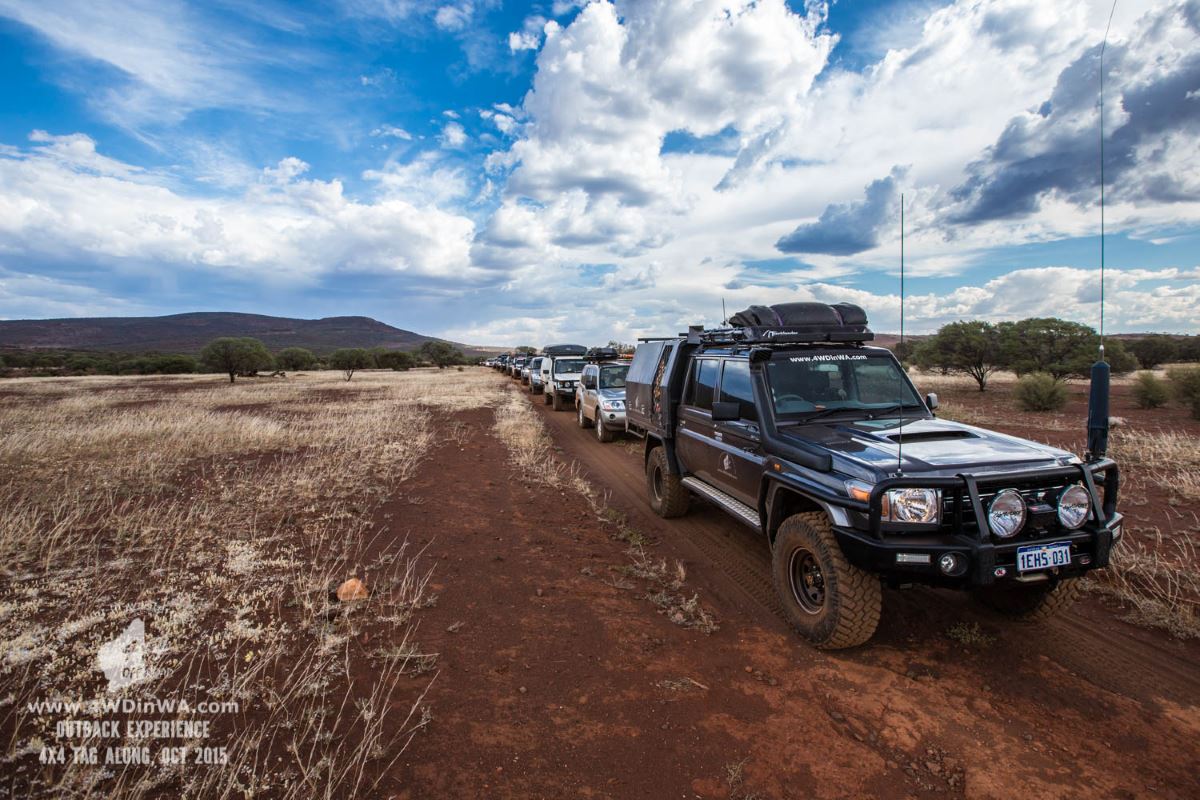 Click Any Image To Open The Photo Album.
The journey starts from Wubin where we will meet by 9;30am, Wubin has fuel and a tuck shop.
We then head for Ninghan Outback station and guide you to all the best spots along a few fun tracks while exploring the land and then end up at a great campsite at the base of a huge rocky outcrop.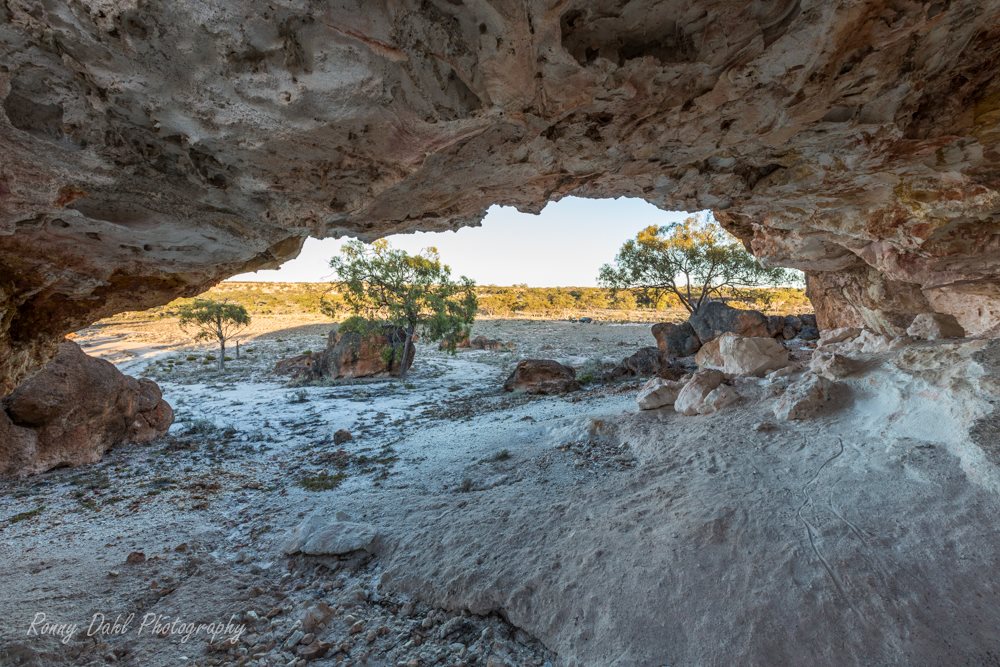 On the way out from Ninghan we will head past some very interesting points of interest before heading for our next location which is another outback station only we have access to and where the more challenging tracks are. We will be here for two days with a more adventurous drive.
But don't worry we are there to guide you along the way and you DON'T need a monster truck to do this adventure. Good tyres and a basic 2 inch lift is recommended however a stock vehicle could do the job with perhaps a bit of help here and there. Not as bad as it sounds yet a very exciting tracks.
Campsites on the exclusive location:
The second campsite of the trip is a beauty and we don't want to give too much away, all we will say is eggs....
At the third location we will explore our way towards one of our favourite campsites in the outback which is only a stone's throw from some spectacular break-aways (cliffs) with our long viking style fire pit.
No one visits these areas apart from us and the owner.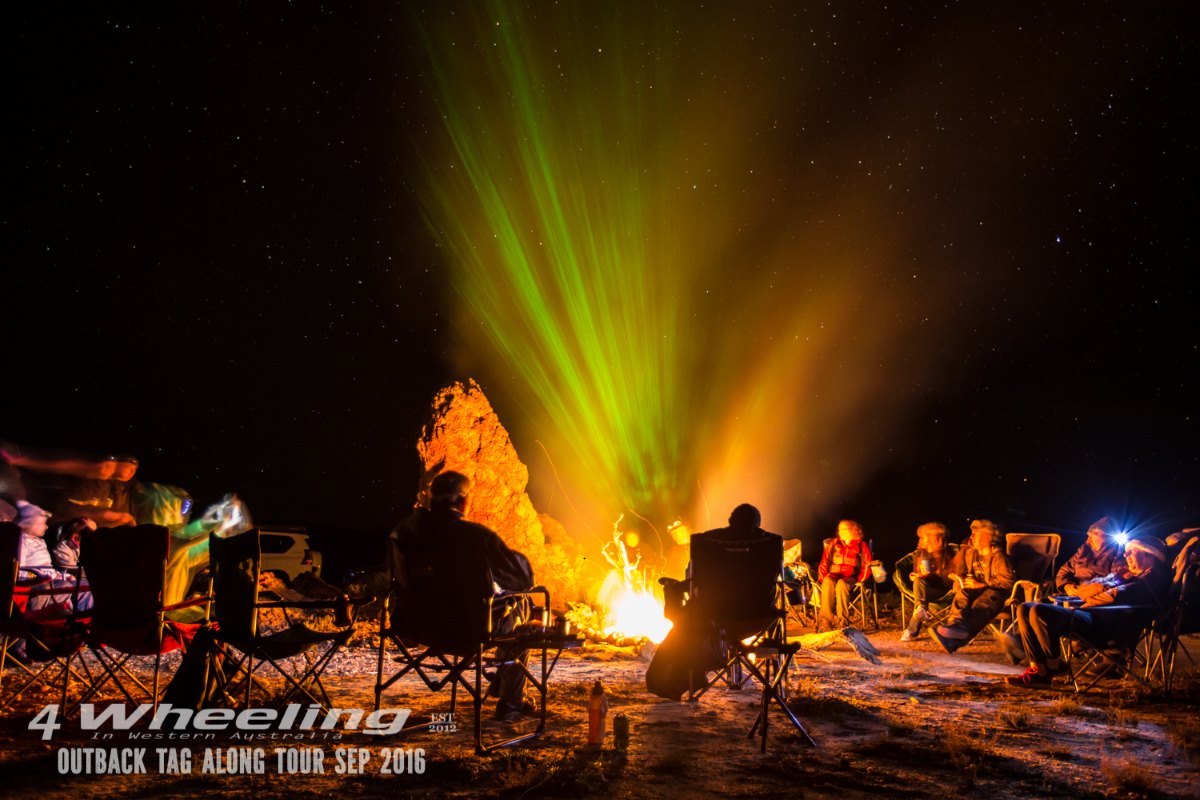 The next morning we head off guiding you past some very interesting landmarks and terrain.
The camera is a MUST bring for this trip and not just for the wildflowers but for the very interesting photographic locations along the way.
Ronny will provide professional advise with photography during the trip.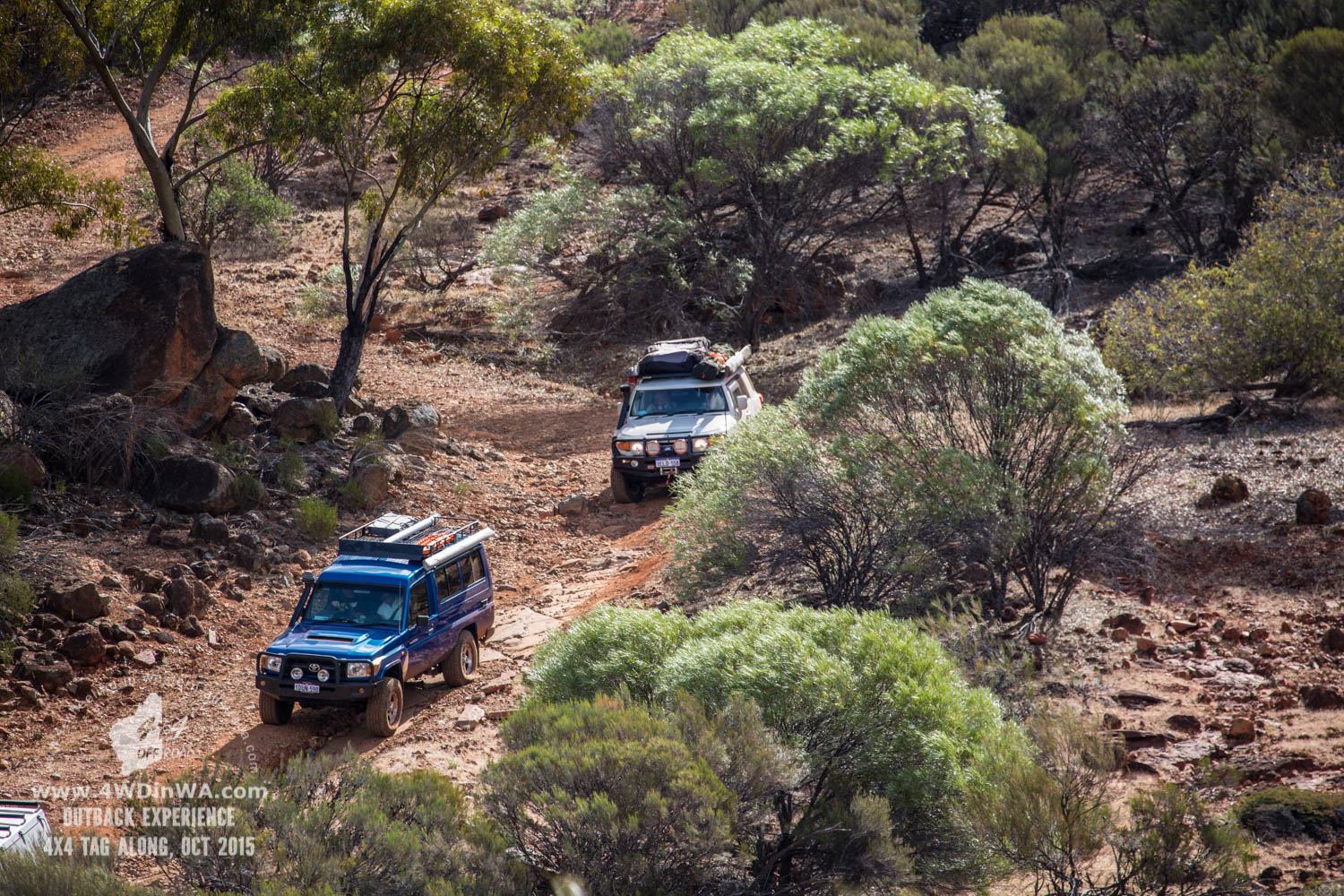 Price & What's Included In The Outback Experience.
$650.00 per vehicle - Clink on the link above for the date and tour you wish to attend. Follow the directions to complete the booking.

This includes a 4 day 3 night guided tour, fees for accessing the land & a pop up toilet tent provided by us.
The tour guides for this tour are Stewart & Wayne de Villiers.

If you are interested in joining us on this tour please click the blue button "Book This Tour" at the bottom of this page and fill out and submit the form.
We don't supply food and drinks.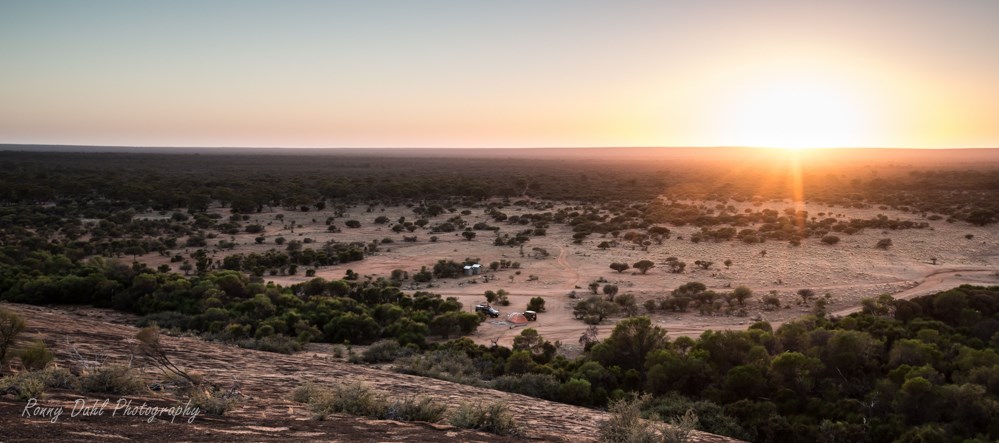 What To Bring, General Gear: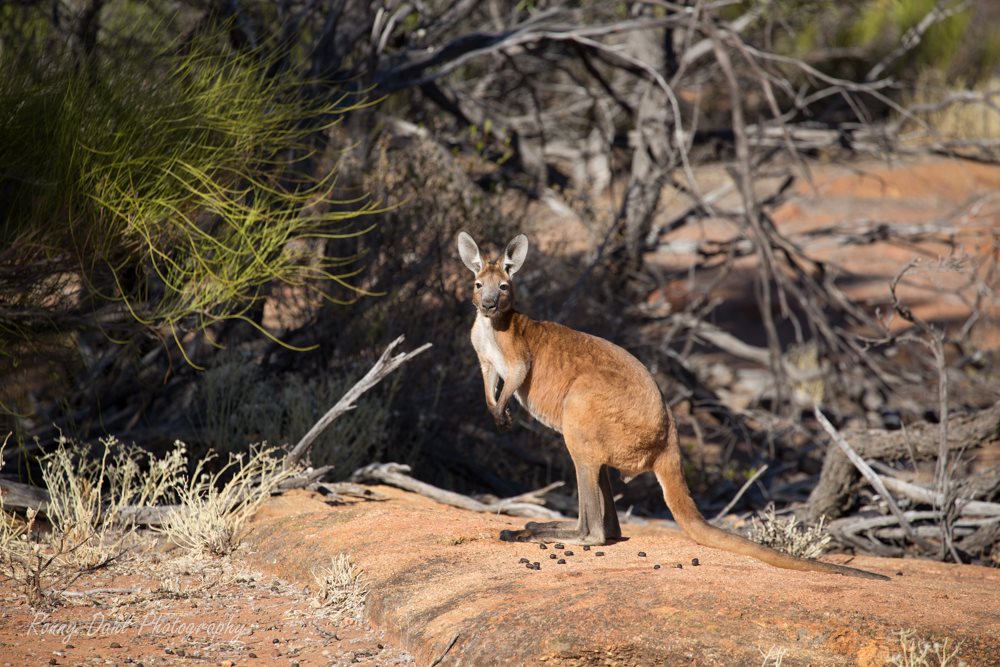 Your camera, camping gear (camping list click here), warm and cold weather clothing, sunscreen, sun hat, food and water (5L per day per person for drinking) allow for 4 days/3 night, Food, snacks, gas cooker (the cheap $20 ones work great).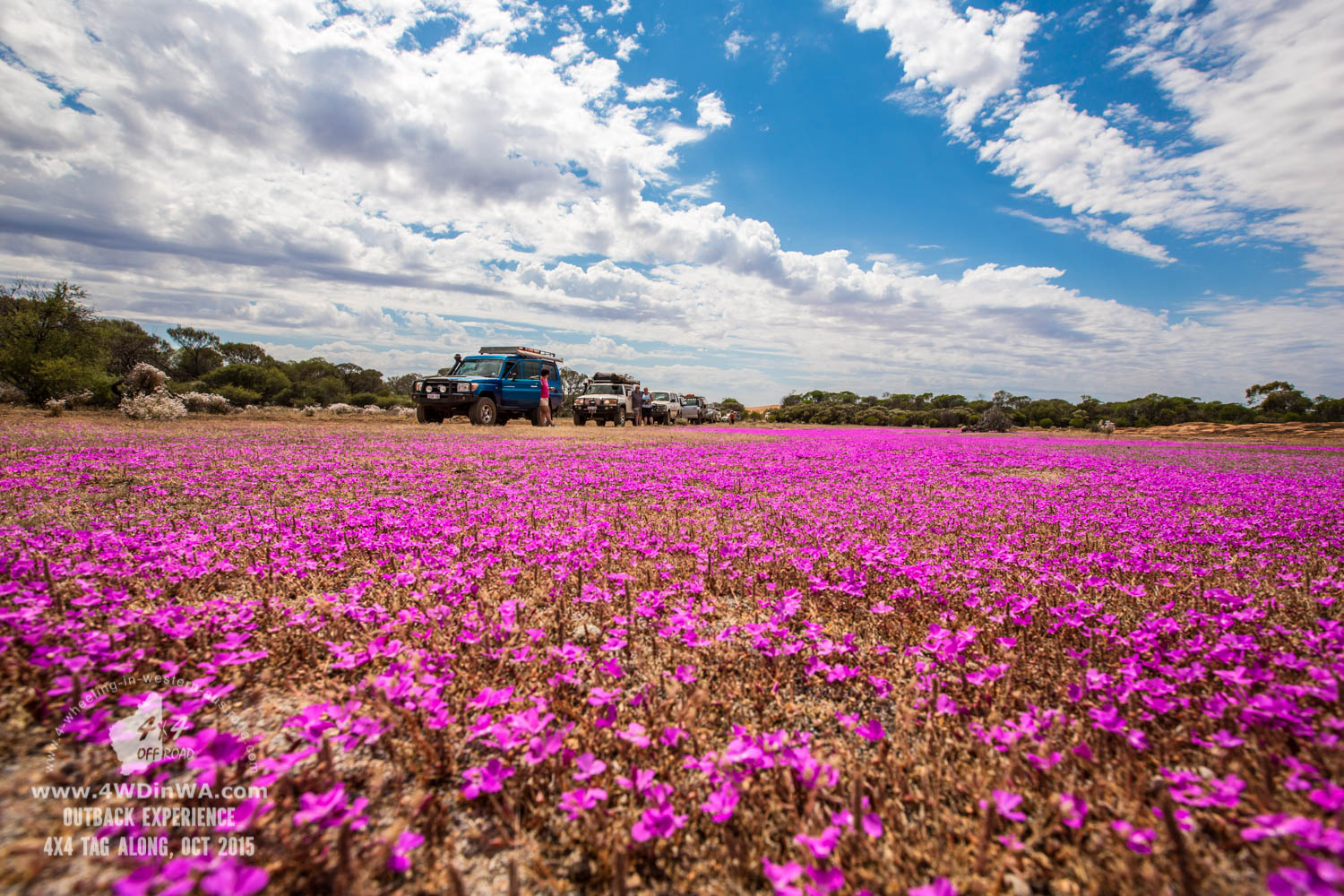 Vehicle equipment required:
Air compressor, UHF radio & tyre deflation device.

The outback experience trip is suited for:
This trip is suited for: 4WD vehicles only (Not All Wheel Drive, click here to learn the difference) 
Trailers: Camper trailers are allowed for this particular trip.
Skill levels: Beginner to Experienced.
Family friendly:  YES (kids love it)
No pets or fire arms allowed.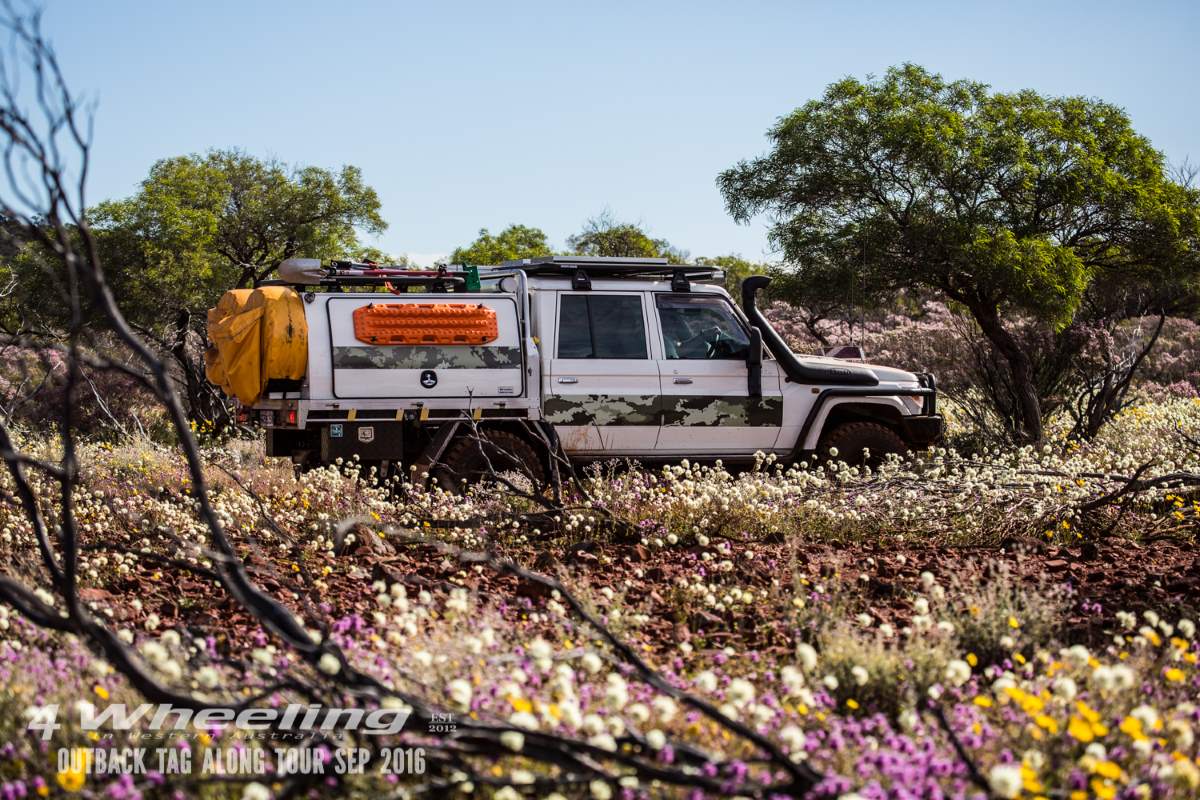 Facilities available Ninghan: Long drop toilets.
Facilities Paynes Find: Toilet stop will be made during re-fueling.
Facilities at our 2nd station: We provide a pop up toilet tent for ladies and kids. 
There is no running water and no showers.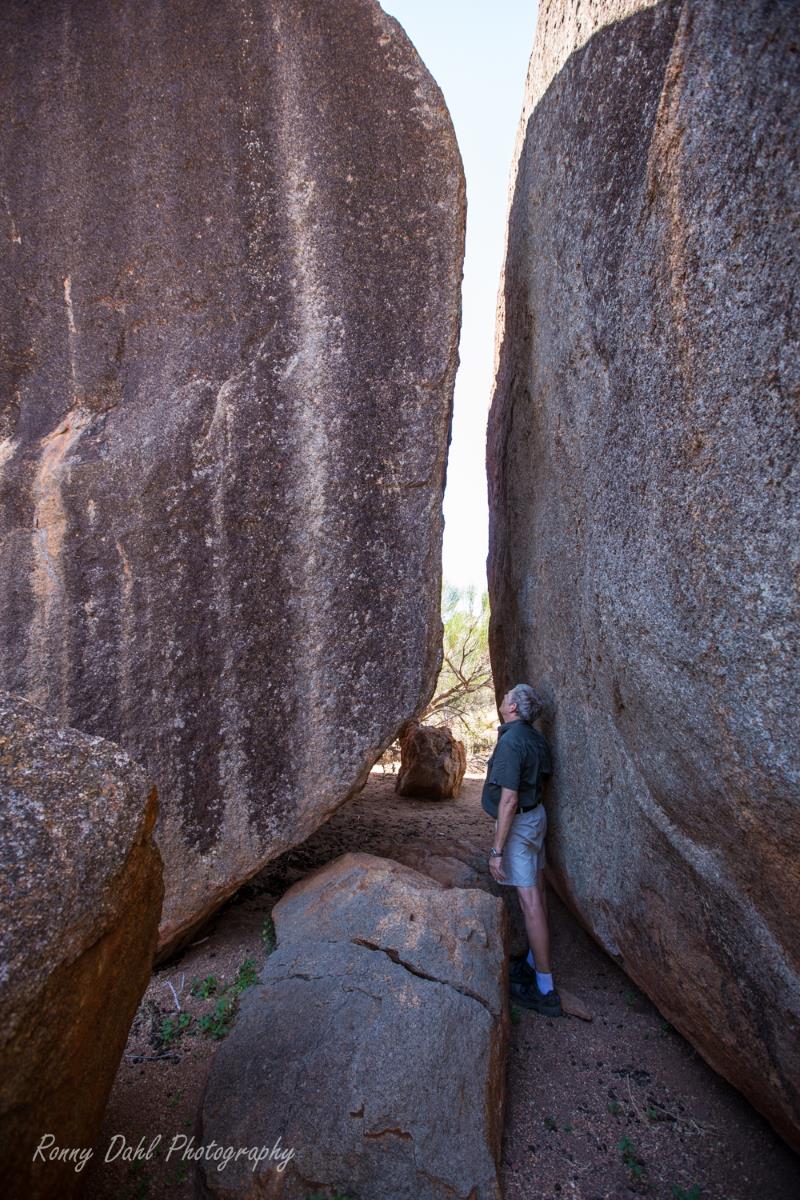 Important notice:
Pin-striping to vehicles is always possible however that said on this particular trip it will be minimal to none.
This is just part of 4 wheel driving.
For anything else contact us:                            
---
Mar 30, 22 02:53 AM

When Camping With Children kids hygiene items like wet wipes (baby wipes) are the best thing for cleaning kids, bring a few spare packets. Don't forget to..

Mar 30, 22 02:49 AM

If you're in the market for Camping tents there are plenty of options ranging from cheap to expensive and big - small. Depending on what type ....

Mar 30, 22 02:12 AM

Our 4 wheel drive vehicles are capable to take us to such beautiful places and isolated remote areas some of which only well setup 4x4 off-road vehicles can ...
---
Leave Outback Experience And Go 4 Wheeling In Western Australia.
---