Hi


Welcome to our Newsletter May 2015.

First a big welcome to all the new subscribers of the 4-Wheeling-In-Western-Australia.com newsletter.
Also a BIG thank you to our 11,000 YouTube subscribers (no wait, 11,000+ awesome people!), if you are one of them thank you for watching if you are not yet a subscriber then check out the channel…
Our latest projects & website content:
---
Modified: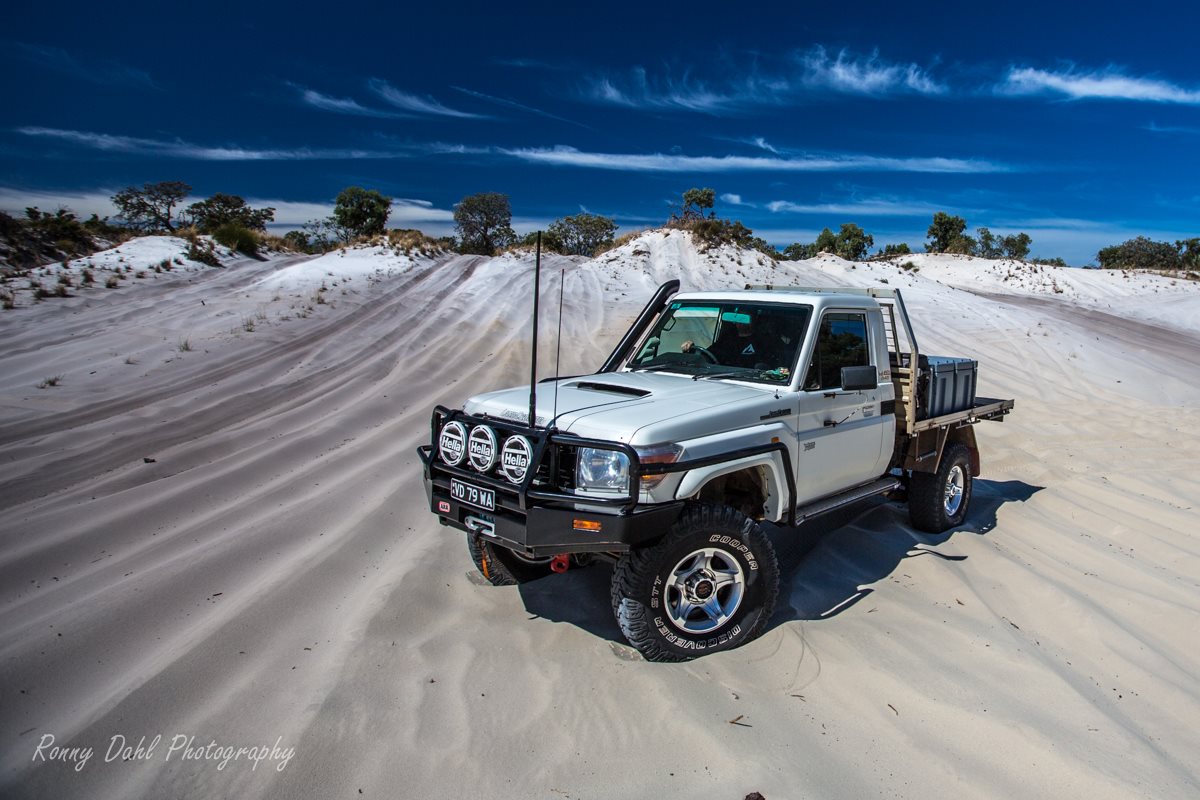 Modified is our latest video and webpage project, it's a series on specific vehicles used for everyday and off-roading conditions.
We started this to assist in answering the ever increasing questions we receive by email about "what works for each vehicle and what should I do/get?"
Each episode will feature a different vehicle with different mods, we are ourselves also getting great ideas from these videos for our own trucks.
In our Modified series, we now have four episodes, if you have not seen them yet you can find a link to each page on this page page, where a video on each vehicle is available as well.
Other recent web pages:
YouTube:
As stated above thank you to each and every subscriber who enjoy and support the channel, countless hours of filming and editing go into the channel and it's great to get feedback and reach milestones along the way cracking 10k subscribers and 2 million views. We do this for the love and enjoyment of 4wding plus it helps to like editing and crating videos.

What's next on YouTube?

Expect a few more 'How To' videos and trip videos in the near future. Apart from that we have a secret project in the planning (sorry we can't tell you what it is yet) but if all goes well you will see very soon…

To subscribe or watch our videos see here:




---
Wish to join us on Adventures and/or Tag along tours?
Tag Along Tours:
As official 4WD tour guides we have completed 4 trips so far and they have been great fun for us and the feedback from our clients has been very positive.
We look forward to increasing the number of trips each calendar year while still allowing plenty of our exclusive YouTube adventure trips.
Latest tag along release date:
A new date has now been added for our next Jurien Marine Park tour, the new date is 31/10/15 – 1/11/15.
This is a very popular tour, and quite a few people missed out on our latest tour, so we recommend that you book early as we have very limited spaces available.
For further information about the Jurien Marine Tag along Tour and photos from the last tour see this page.


---
You Tube 4x4 Adventure Trips;
The Esperance trip was completed not so long ago.

This adventure trip was the first of many to come and Jeremy who joined us in his 76 series landcruiser very much enjoyed the trip and we very much enjoyed his company, to see part one and part two of the video see this link:(Part 2 will be available from this Sunday.) Our next Adventure trip is the Holland track (fully booked) and we look forward to providing some trip notes and sharing our experiences with you.

All our planned You Tube 4x4 Adventure Trips are booked out, however if you are interested in joining us on a YouTube 4x4 Adventure Trip then stay tuned for new dates coming soon at the website.

Well that's the end of this newsletter, take care out on the tracks and trails SEE YA SOON!